December 15, 2021
2021 has been an exciting year for UK production. Following a turbulent 2020, productions adapted to new safety measures, cinemas reopened, and the UK film and high-end TV production industry bounced back with remarkable resilience.
This year, the Filming in England team have a lot to celebrate: our Production Liaison and Crewing Support teams helped some outstanding productions; we ran an exciting and informative Filming in England Summit; organised some fantastic crew nights – alongside much, much more! Join us as we look back at some highlights of 2021, and as we look forward to 2022.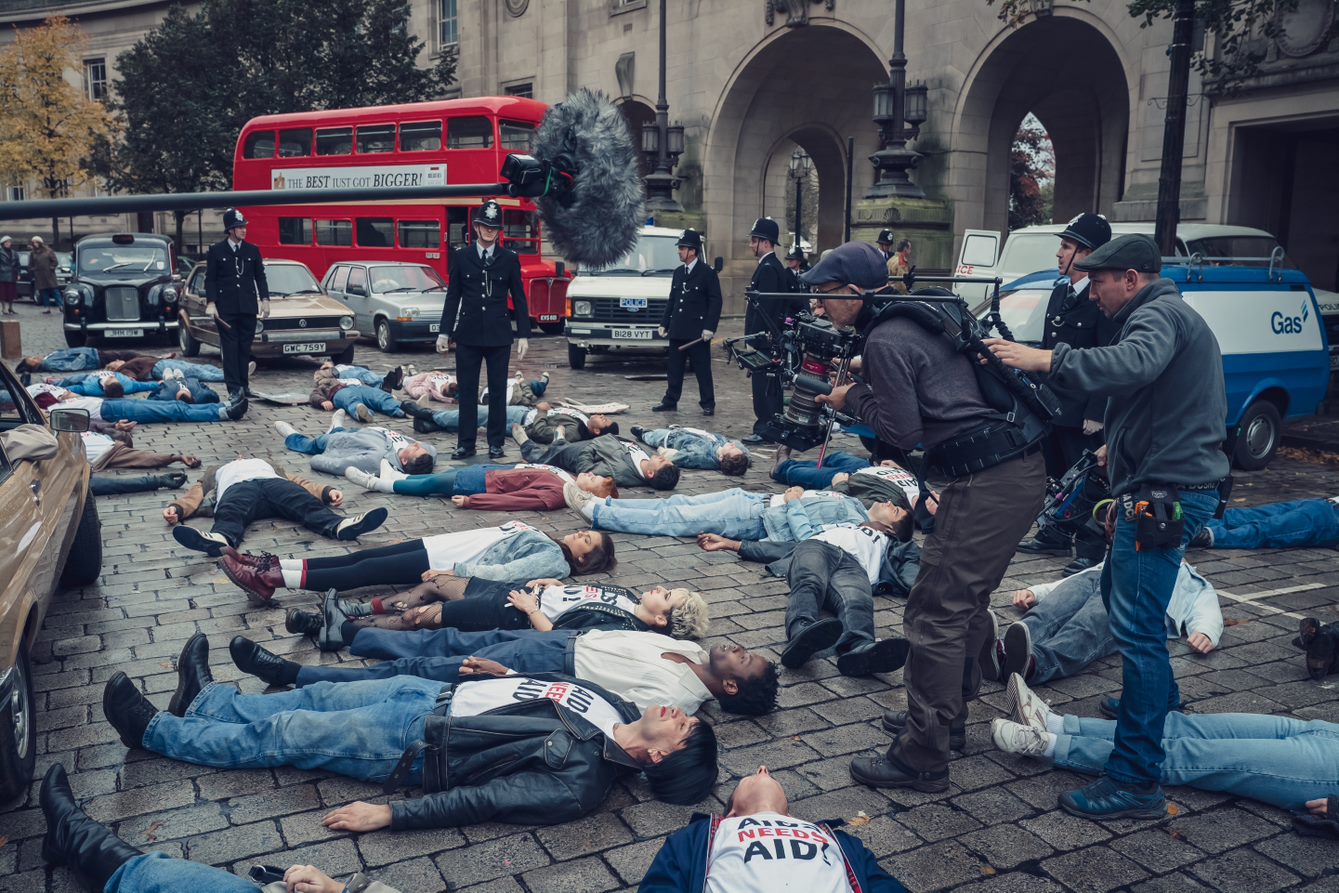 It's a Sin
A five-part mini-series looking back at the AIDS crisis in 1980s England, Russel T. Davies' It's a Sin kicked off the year in astonishing style. Streamed a record-breaking 6 million times and recipient of multiple awards, including the National Television Award for Most Popular New Drama, the series made its mark on viewers as a powerful reflection on a poignant time in British history.
Although set in early 80s London, the production shot largely in Liverpool and Manchester. Our Production Liaison Manager for the Northwest, Jonny Shelton, assisted the shoot and put together a collection of insights from industry professionals who worked on it, which you can read in our It's a Sin blog.
Local Authority Film & TV Production Health & Safety and Risk Assessment Introduction with First Option
In February we teamed up with First Option Safety Consultants to provide a practical overview of Health and Safety and risk assessments aimed specifically at our Local Authority Partners. First Option are the largest, most experienced safety consultants to the media and entertainment industry; and with risk assessments being essential resources to address the risks of COVID – 19, the guidance provides vital steps in informing these decisions and control measures.
The video is still available to watch for all of our Local Authority partners here.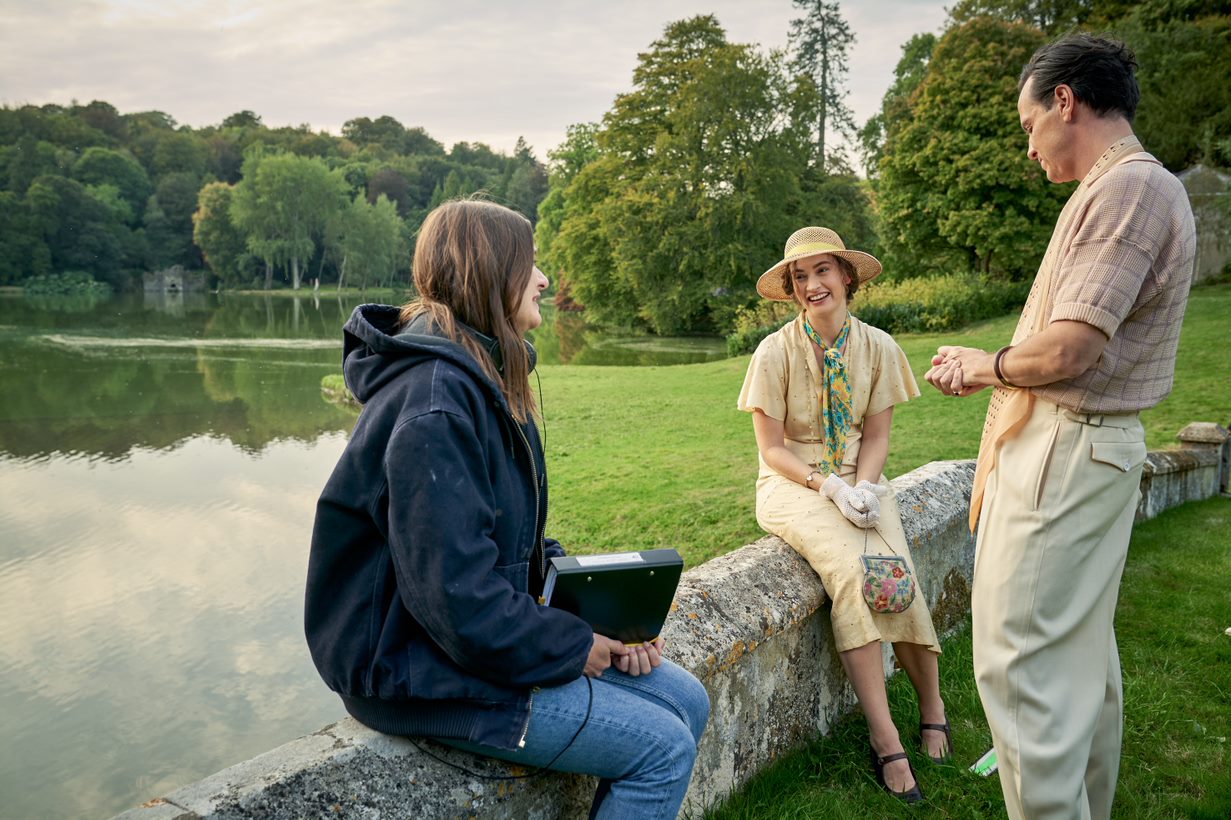 The Pursuit of Love
The Pursuit of Love was one of many spectacular dramas which shot in the South West this year. Produced by Open Book and Moonage Pictures, the romantic drama captivated audiences when it aired; boasting some beautiful historic homes and stately interiors from across the region.
Production Liaison Manager for the South West, Charlotte Wood, takes us on a journey through The Pursuit of Love's production in her blog, Filming in England and The Pursuit of Love in the South West. Read about the support Filming in England team provided, and hear from Bath Film Office, The Bottle Yard Studios and National Trust.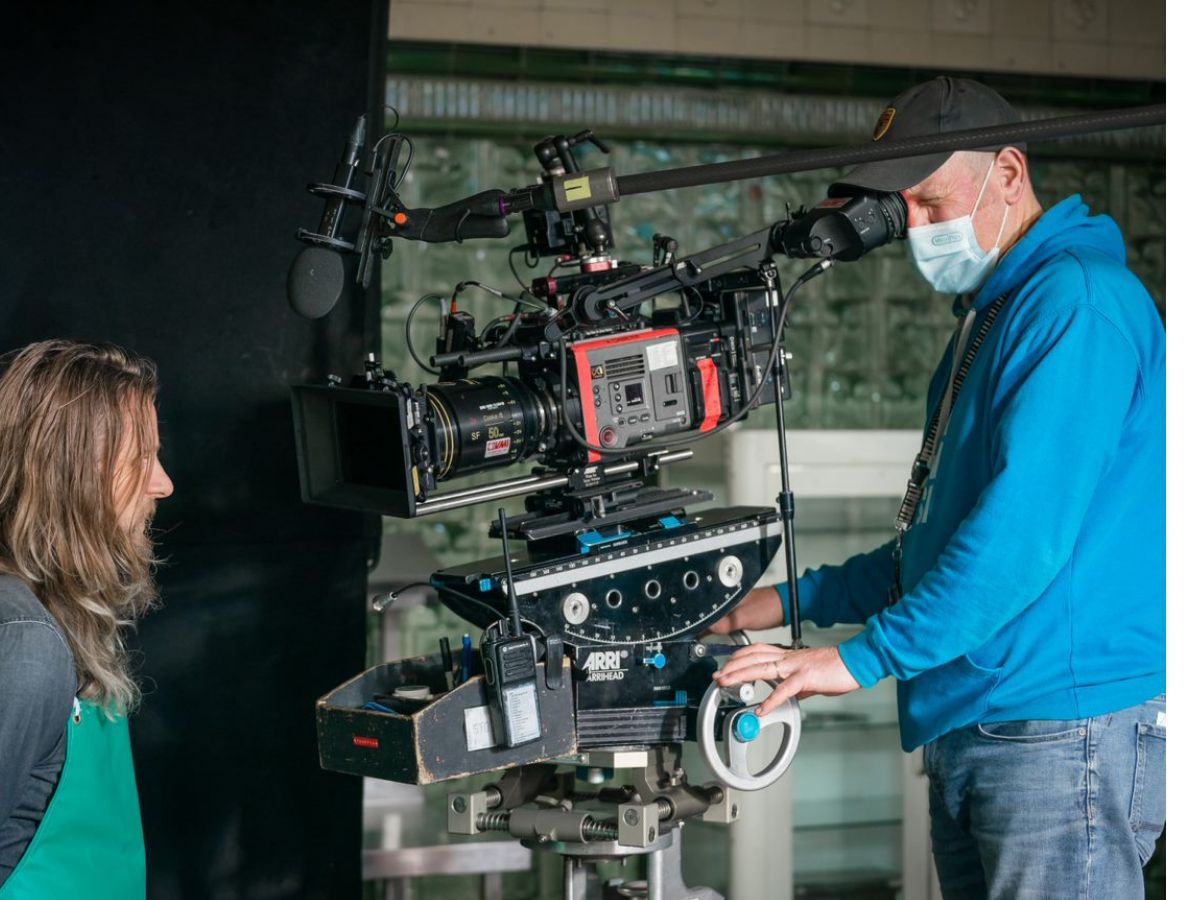 Filming in England Summit
We were delighted to run our virtual Filming in England Summit on 17th June. Aimed specifically at our Local Authority Partners, we discussed filming fees; drones guidance; the BFI's Screen Sector Report; and showcased a special presentation on 'The Bridgeton Effect' run by Rachel Bowers, Bath Film Office Manager and Kathryn Davis, Director of Tourism at Visit West.
Explore the Filming in England Summit Pack to find details of the event and our speakers, and access recordings and presentation slides here.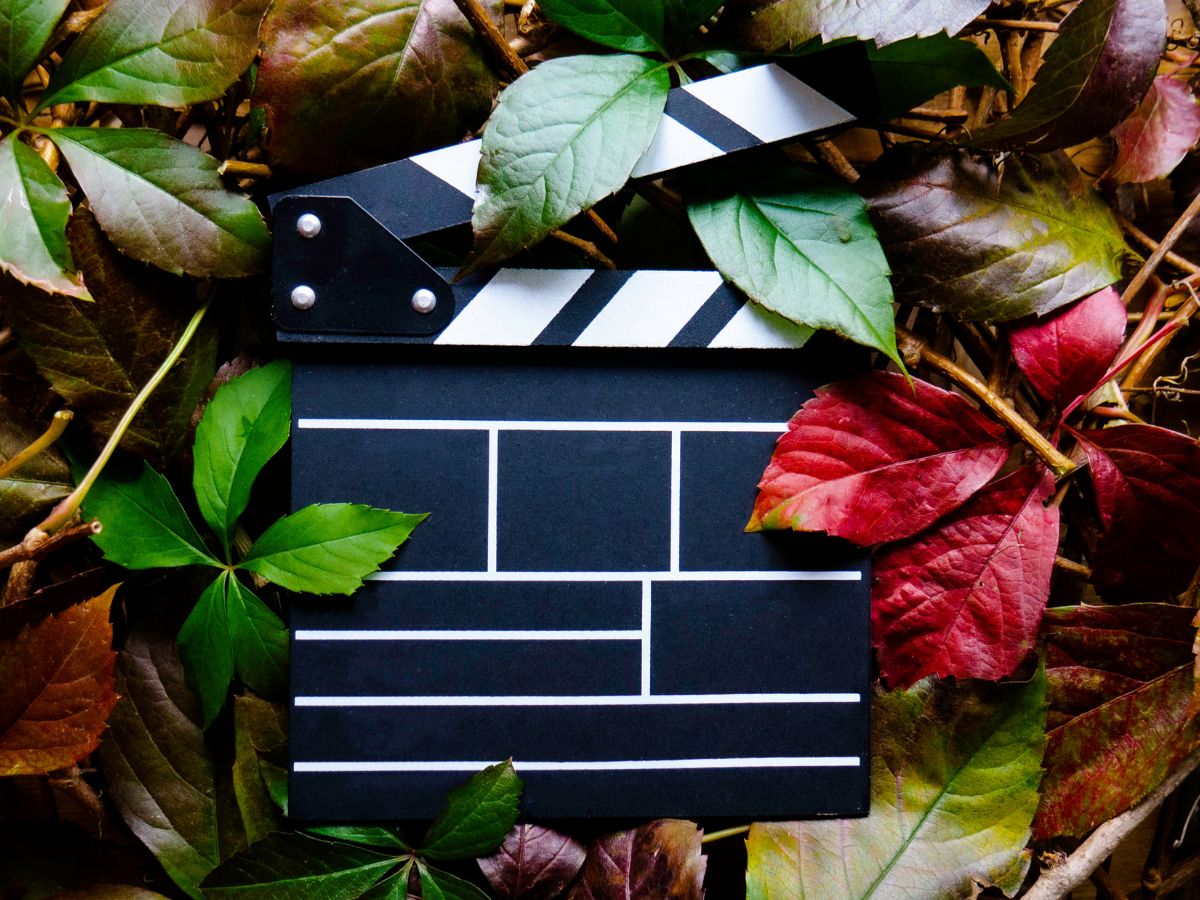 Sustainable Production Toolkit
We find ourselves in a time where it is more important than ever to join in the effort towards sustainability; with world leaders gathering at COP26 to discuss vital next steps, industries worldwide are beginning to reassess their sustainable practices.
In order to help productions and crew embrace the best possible practices from early development to post-production, we teamed up with NBC Universal International Studios, Carnival Films, Sky and BASE to provide useful and simple to use toolkits – all in line with BAFTA Albert certification.
These assets are available to download on our Sustainable Production Practises page.
In addition to the Sustainable Production Toolkit, we continued in our efforts to better understand what sustainability means for our industry by hosting a Film and TV: Working Towards Sustainability crew night with a fantastic line up of speakers, which you can re-watch on our Sustainable Production Practises page.
On Location Filming Strategies Fees Guidance
In September, we released our On Location Filming Strategies and Fees Guidance. We were delighted to co-develop this with international consultancy firm, Morris Hargreaves McIntyre, to undertake research and capture insights to create this comprehensive collection of research. The result is a first of its kind document, providing advice and insight where needed for those Local Authorities looking to set their own film fees and strategies.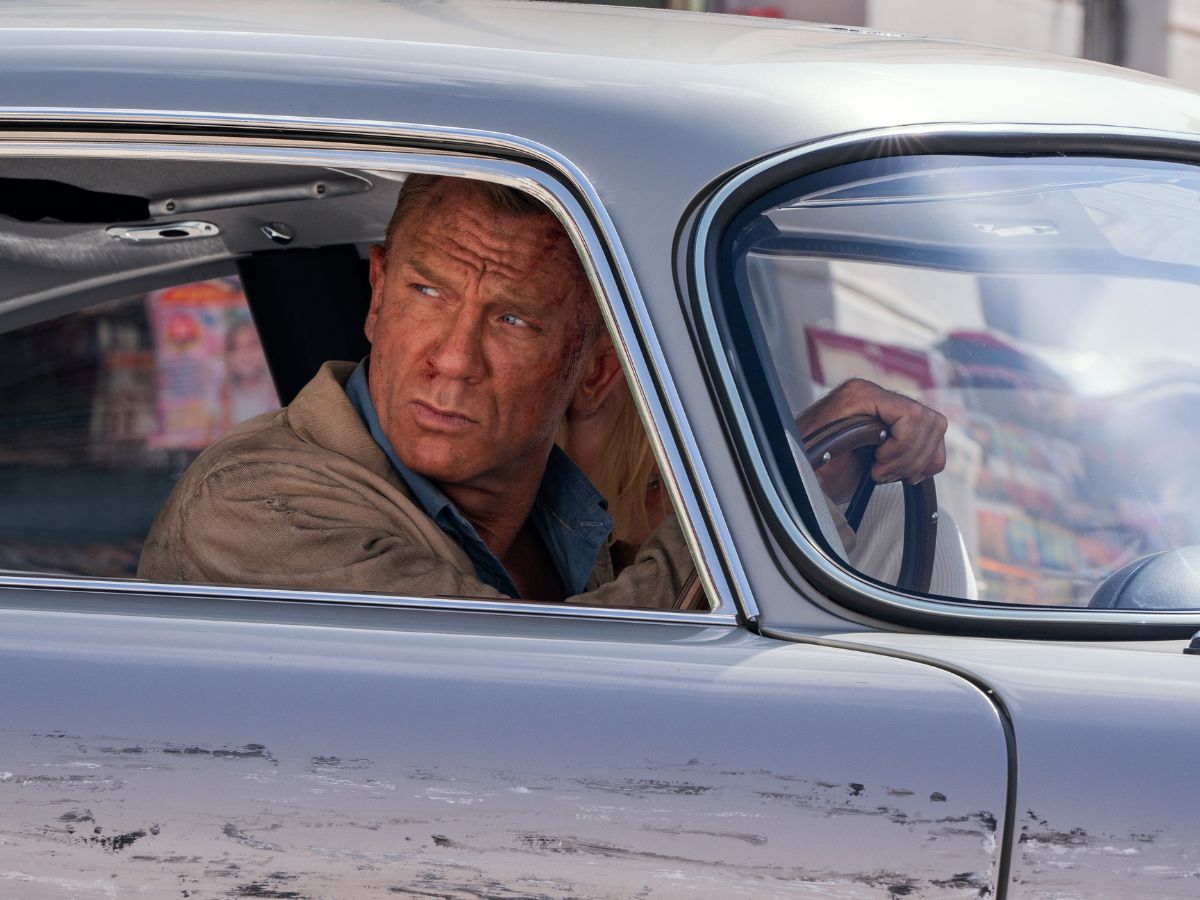 No Time to Die
No Time to Die was a landmark release for international cinema this year. After being held back time and time again due to the pandemic, 007 finally returned to cinemas in September to see the 25th instalment of the franchise play out on the big screen.
The No Time to Die production shot largely in England, showcasing some brilliant doubles in South England. Our Production Liaison Manager for the Southeast, Joely Ellis, gathered intel on the locations and heard from professionals who worked behind-the-scenes, including legendary Bond producer Barbara Broccoli!
Read our Production Liaison Manager for East and South East, Joely's No Time to Die blog, or explore more Bond locations in our 25 years of 007 Locations in England blog.
Crew Nights
We've enjoyed running some fantastic virtual crew nights this year, generating conversation around some of the industry's most important topics and offering networking opportunities too!
Alongside our aforementioned Film and TV: Working Towards Sustainability, we collaborated with ScreenSkills for our Getting into Film & TV: Finding Your Skills Crew Night, particularly aimed at new entrants or those returning to the industry; and celebrated the incredible organisations encouraging us to think differently about representation with Celebrating Disability in Film & TV.
You can watch the recording of our Celebrating Disability crew night here.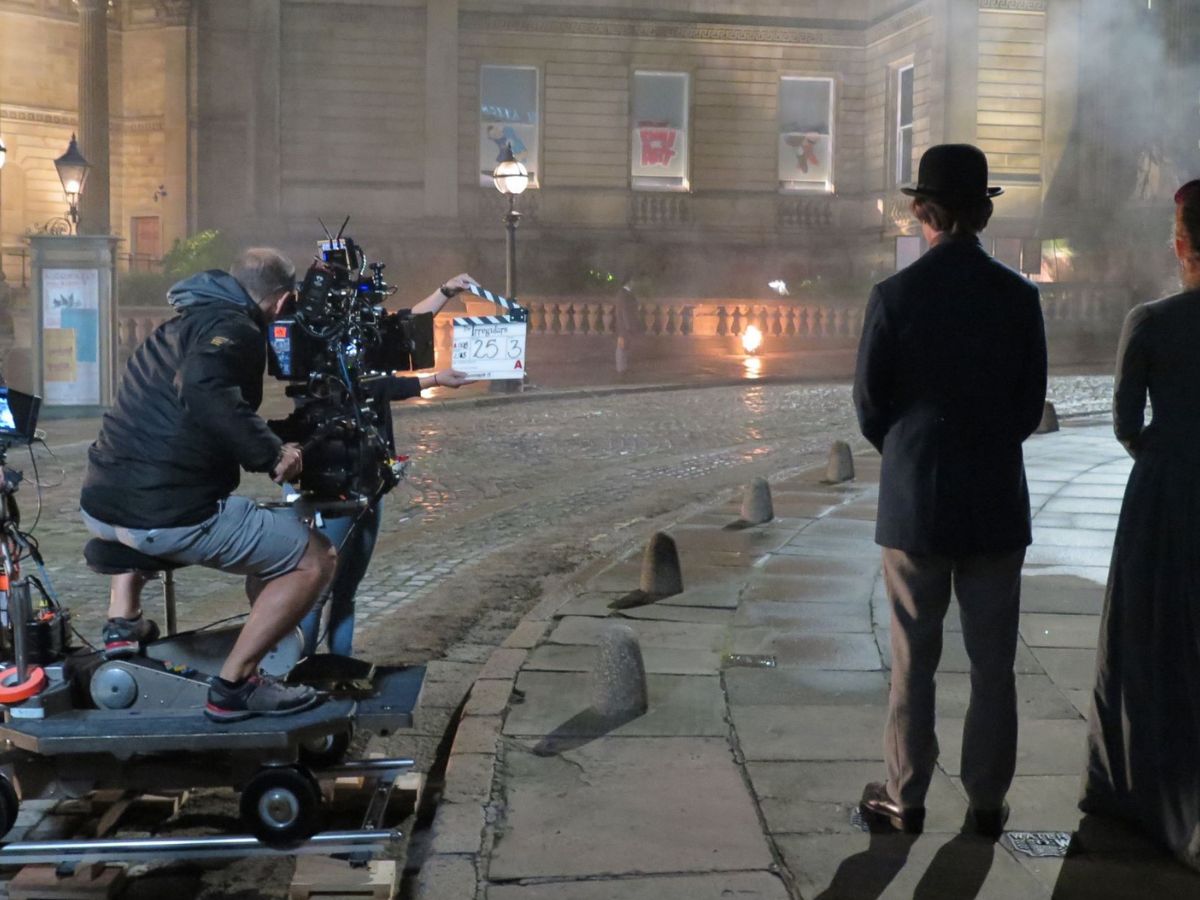 Liverpool Film Office Guest Blog & Crew Mirroring Launch
As the second most filmed city in the UK, Liverpool Film Office work hard to maintain high standards of production support in their film-friendly city region. In October, we were happy to announce our Crew Mirroring launch with Liverpool, where we merged both crew databases in an effort to increase opportunity for crew and facilities across the North West.
Alongside this, we teamed up with Liverpool Film Office to present a guest blog, where they discussed all of their exciting activity – including the opening of The Depot and the £1million boost to the LCR fund. You can read all about it in their blog here.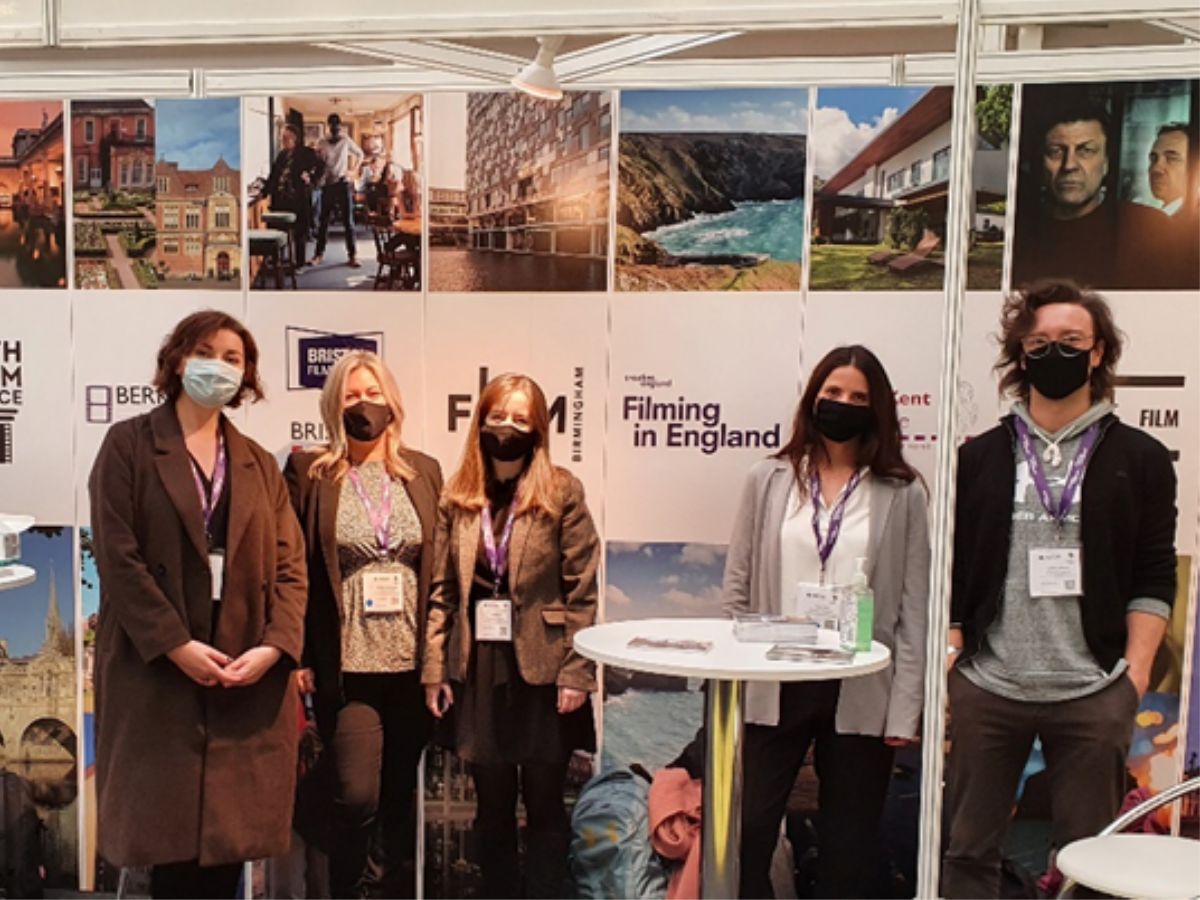 FOCUS
What better way to end the year than attending FOCUS live in London? Alongside some of our amazing Film Office partners, we exhibited at FOCUS trade show live at the Business Design Centre in December. Here, we enjoyed networking with professionals across the industry and showcasing all that England has to offer for productions – not to mention hosting a very well received Cheese & Wine event! We loved reconnecting with everyone in person, and can't wait to return to FOCUS in future years.