October 21, 2021
Fresh from relaunching its LCR Production Fund, opening the (very big) doors of The Depot, spotting Liverpool in The Batman trailer (!), and as they celebrate their first nomination in the coveted Location Manager's Guild International Awards, and a second in the Makers and Shakers Awards; Liverpool Film Office are taking a moment to reflect on the last eighteen months – whilst sprinting into the next.
"We talk about milestones – but this feels like a monument. We're a 32-year-old Film Office and I've never known a time like it, to have recognition through nominations for prestigious industry awards means so much to our team.
"Once the industry restarted last year, it was all about safely restarting, supporting the demand and building on our film production infrastructure. Now we've relaunched the Fund and opened The Depot, it's about solidifying our spot for the long-term."
Lynn Saunders, Head of Liverpool Film Office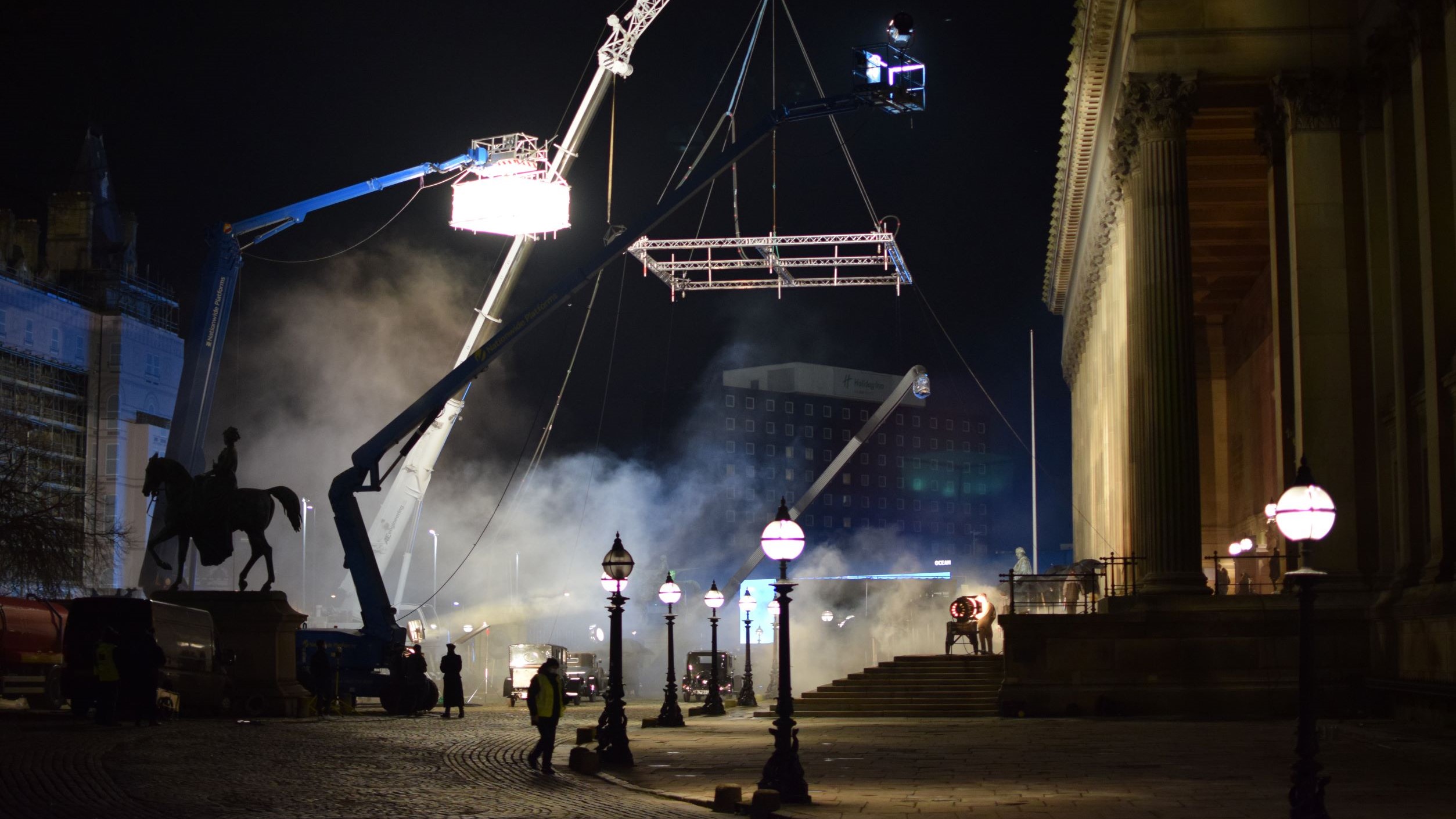 The Depot
Managed by Liverpool Film Office, The Depot is a brand-new site in Liverpool featuring two 20,000 ft² units of purpose-built shoot space for film and high-end TV productions. Liverpool has earned a reputation for its locations doubling as period New York, London, Birmingham (and Liverpool of course), but the aim is to offer designated build space and retain productions within the region for longer.
"We've been campaigning for studio space since before Samuel L Jackson was running round the city in a kilt!" Said Lynn Saunders, referring to the 2001 film, The 51st State, which was set and shot in Liverpool.
"Over the years we've gotten very creative around providing alternatives to productions who need more than our region's locations – but to now be able to actually show off two enormous purpose-built structures, that will be filled with crews and stars, filmmakers can really unleash all their creativity in Liverpool.
"For us it's more than a space for sets, it's an opportunity to build a production hub in the city region, where we can embed the local filming infrastructure network and develop training opportunities to future-proof Liverpool's prime position in the industry."
Kevin Bell, Operations & Liaison Manager, Liverpool Film Office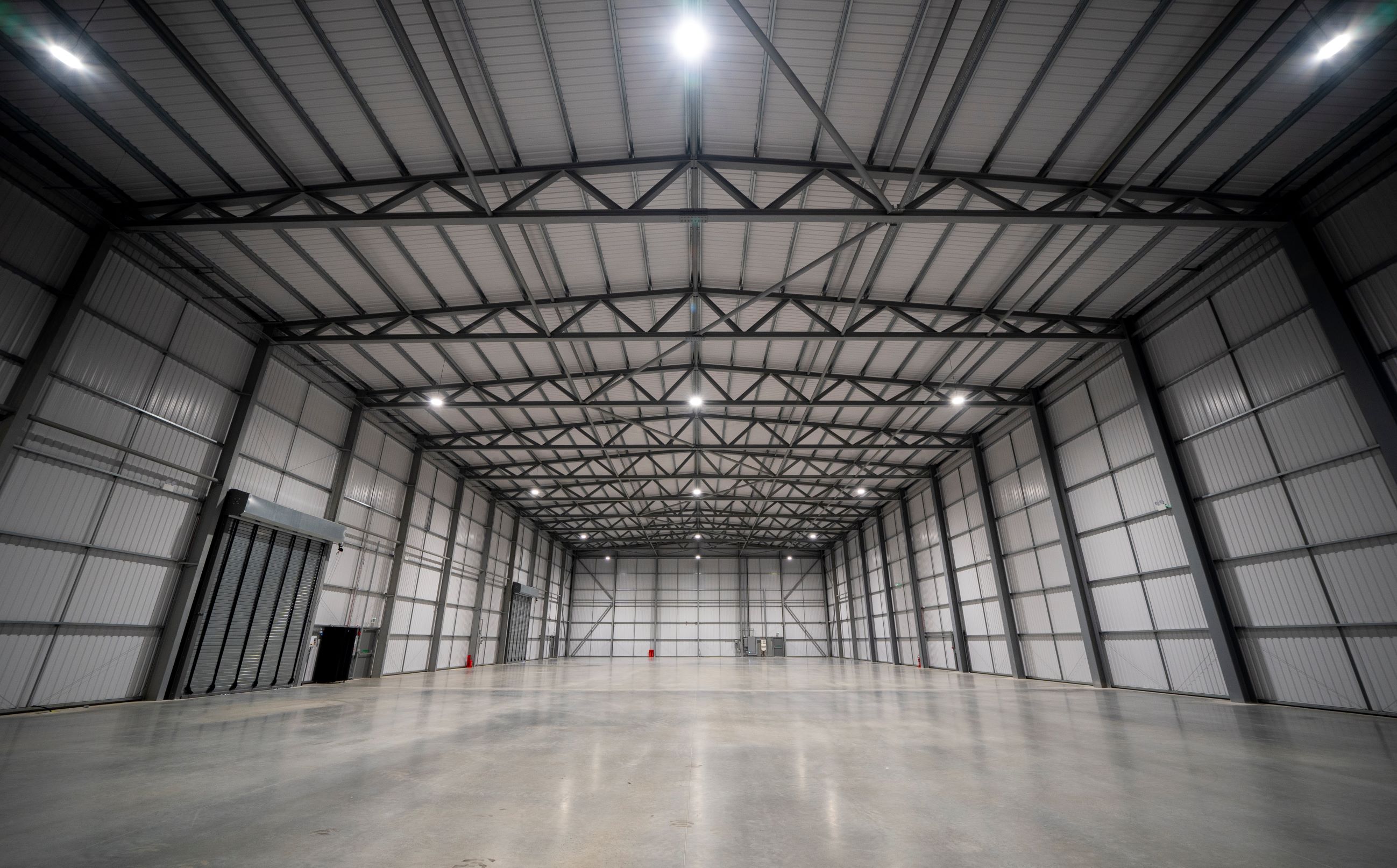 LCR Production Fund
Originally launched in 2019, the LCR Production Fund has invested in six major productions, with two of the primetime dramas released so far proving smash hits. Both Time and Help have broken records for their respective PSB's streaming services, with Time being one of BBC's highest performing new dramas of 2021 with 11.6 million viewers over 28 days, and Help hitting 1.1 million streams after just 4 days – the biggest ever launch of a new drama on All 4.
Collectively, the six productions so far supported are estimated to have delivered over £12m of direct inward investment into the local economy.
The new monies will enable the Fund to target a further 3 – 4 investments over the next 12 months.
"When we launched the Fund in 2019, our aim was ambitious, but simple – invigorate the indigenous screen sector and draw inbound producers to boost the local economy. Six investments later – we've not only smashed our inward investment targets and supported hundreds of jobs, but helped filmmakers create talking point, state-of-the-nation TV like Time and Help. It's been incredibly enriching to have supported powerhouse screenwriters like Jimmy McGovern and Jack Thorne, as well as newcomer Tony Schumacher – but helping to put Stephen Graham, Martin Freeman, Joe Cole and Jodie Comer on screen in distinctively British (and Scouse) drama has surpassed all of our expectations.
"This recapitalisation is a bold backing from the Combined Authority, and we're ready to help deliver even more premier productions in Liverpool City Region."
Chris Moll, Fund Advisor & Executive Producer, Liverpool Film Office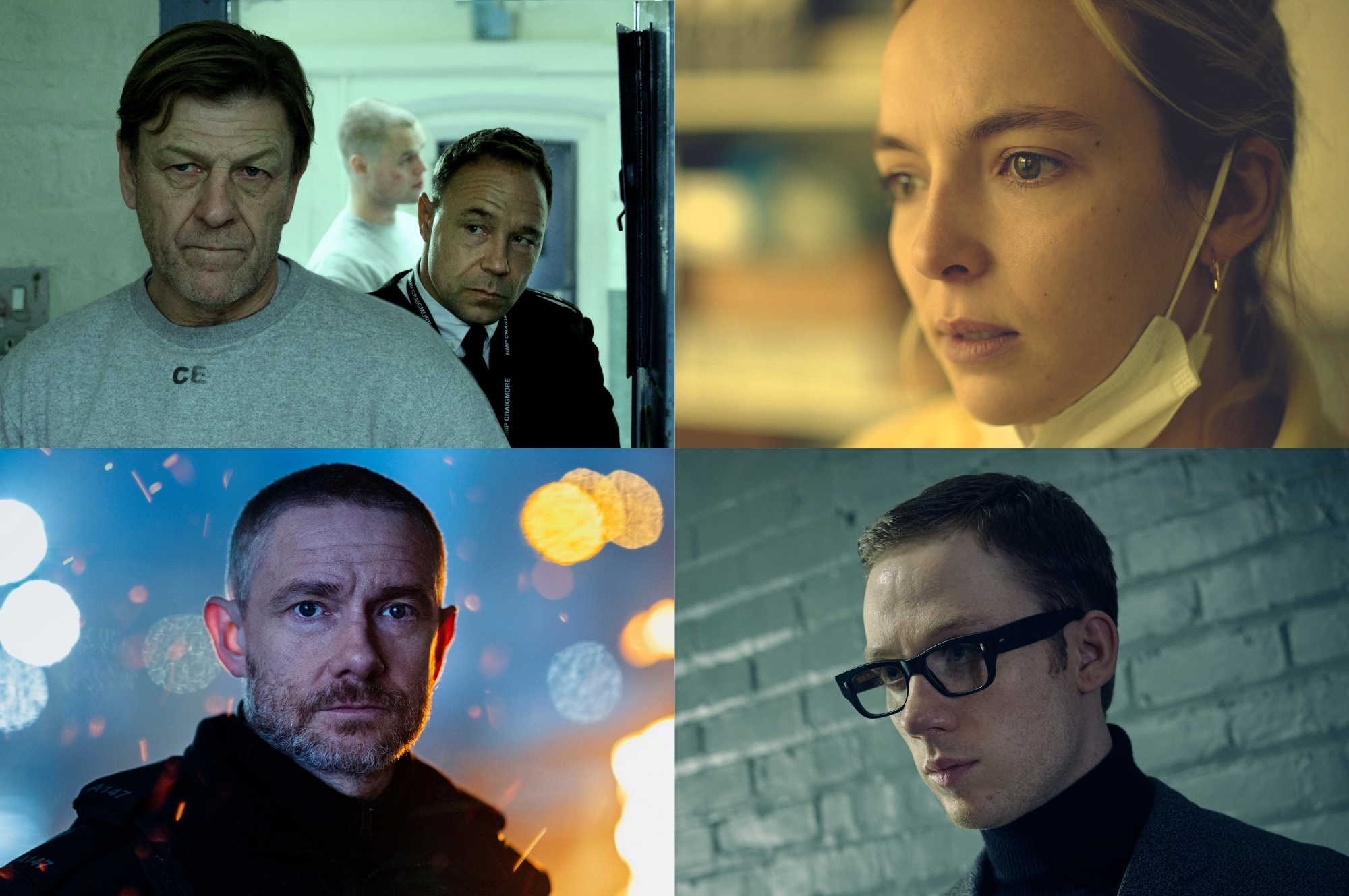 Crew & Facilities Database Merge
People are top of the list for Liverpool Film Office. We know Liverpool is the perfect place for production, and we want to fortify the future with a leading talent pipeline.
We also know there's a skills shortages in the sector across the UK. Therefore our work with Creative England's Filming in England team is crucial in ensuring these productions have access to the region's world-renowned crew base, and attract new diverse talent, and so our next joint initiative is key.
Part of the Filming in England Partnership – Liverpool Film Office & Creative England are merging their crew databases, so crew registered with an LCR postcode appear on both Moviesite Databases when accessing through LFO or CE websites.
"We're delighted to be merging our crew database with LFO. Especially as it comes off the back of shared crew support for some brilliant and local productions like Help and the upcoming Midas Man.
In the last year, requests for crew in film and TV have reached unprecedented levels, exacerbating the national shortage of major roles and departments. We're in a situation where the demand for crew is simply outstripping the supply and we want to do all we can to combat that. Combining forces with LFO will be an excellent way to ensure our North West crew are receiving maximum attention and hopefully that it also remains one of our busiest regions!"
Sam Rifkin, Creative England's National Crew and Facilities Manager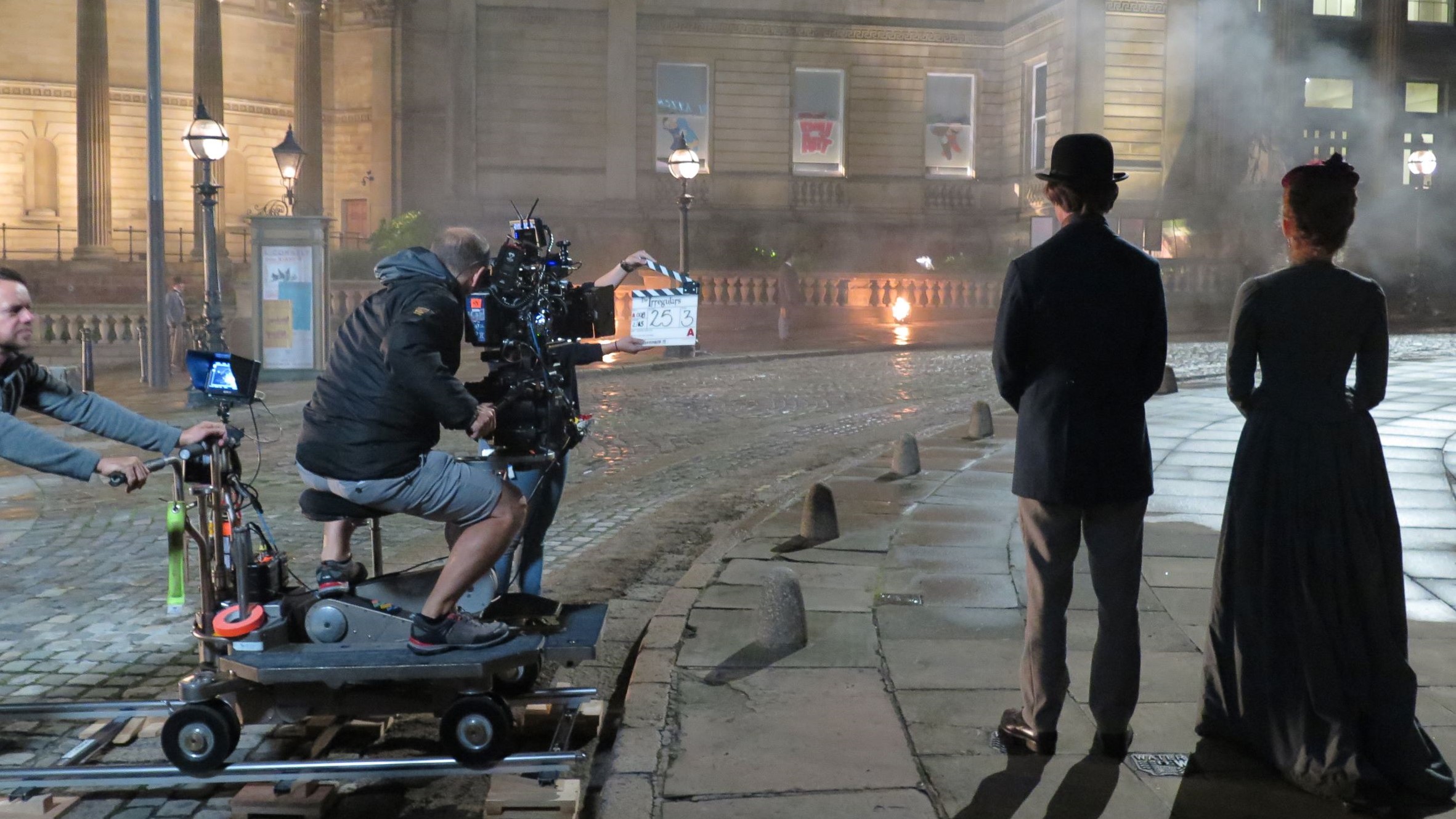 "We're incredibly proud of our on-going partnership with Liverpool Film Office and thrilled with the latest initiatives to recapitalise the LCR production fund and open purpose built shoot space, The Depot. By collaboratively delivering a crew & facilities database and bespoke crewing service, together we can provide tailored support for industry to find highly skilled local crew in the Liverpool City Region and beyond. With the current content boom the UK is experiencing, it's never been more important to work in partnership to harness the opportunity and maintain England's reputation as a world-class filming destination."
Hayley Armstrong, Head of Production Services at Creative England
"The volume and calibre of productions the region has supported in the last eighteen months has been astounding, every week there was an A-lister filming in the streets – Jodie Comer, Batman, Cilian Murphy, Ben Kingsley, Anya-Taylor Joy, you name it.
It's such an exciting and booming industry, and we want everyone to be part of it, so when the idea came from Creative England to partner and merge our crew & facilities databases – it was a no-brainer."
Lynn Saunders, Head of Liverpool Film Office
The merged crew & facilities databases will officially be launching on Monday 8 November.
Find out more about Liverpool Film Office here.
Further information regarding Creative England's Crew & Facilities database.