December 15, 2021
As we near further towards the end of 2021, we've taken a look at some of the best Film & TV showing on our screens this festive season. Whether you're feeling in the Christmas spirit or not, we've hand picked something for everyone, and you don't have to look far to see some incredible examples of what England has to offer!
Enjoy our festive watchlist and keep your eyes peeled for some exciting English locations…
Landscapers
A four-part limited series starring Olivia Colman and David Thewlist, Landscapers is a new black comedy produced by Sister and Olivia Colman's very own South of the River Pictures. Accompanied by a striking visual style, the series follows the story of killer couple Susan and Christopher Edwards.
Our production liaison team supported the shoot with some exciting location enquiries as it filmed across the East Midlands and South East of England, which you can read about in our Landscapers blog.
All episodes are available on Sky TV and Now TV
The Witcher – Season 2
After the success of the first season, fans are expecting huge things from the second season of fantasy series The Witcher, which after multiple delays is finally arriving on Netflix this December. The production shot in some fascinating locations across the English regions, including Surrey, North Yorkshire and Devon, and our very own Production Liaison and Crew teams are delighted to have assisted on the season too.
All episodes available on Netflix on December 17th
Cinderella (2015)
Bringing the sparkle to Christmas, Disney's beautiful retelling of the classic tale is airing on BBC One this year. Directed by Kenneth Branagh, this remake boasts some magnificent locations from across the South of England, including Black Park and Blenheim Palace.
23rd December on BBC One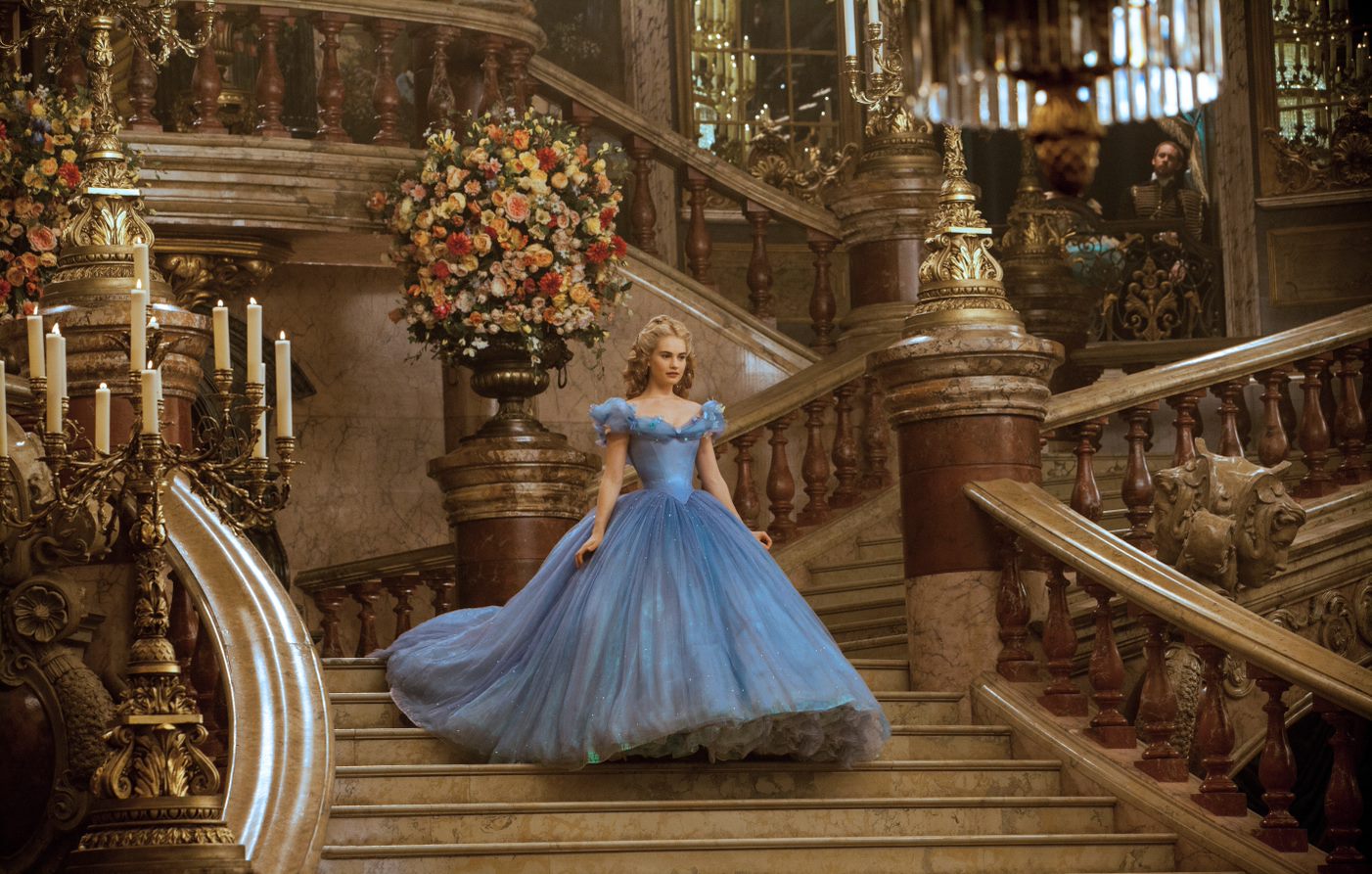 Strictly Come Dancing – Christmas Special
Who doesn't love a Strictly Christmas Special? The BBC TV series has made its home at the wonderful Elstree Studios – where we are also proud to have our own South East office base.
Christmas Day on BBC One
Mary Poppins Returns
We were so pleased to see Mary Poppins return to our screen in 2018 for this delightful sequel! Plus, our locations team supported the production for this, which also shot at Shepperton Studios, part of the Pinewood Group.
Christmas Day on BBC One
A Very English Scandal
Written by It's a Sin's Russell T Davies, A Very English Scandal consists of three episodes seeing Claire Foy and Paul Bettany star as the Duke and Duchess of Argyll during the notorious divorce of the 1960s. Filmed in Devon and Herefordshire, the production stayed true to its name with some very English locations.
Boxing Day on BBC ONE and iPlayer
Paddington & Paddington 2
Both films starring the charming Paddington Bear are airing this December! Our team supported with crew enquiries and location searches for Paddington 2, and we're very proud to have done so. Catch some amazing locations across the country including the Lake Distract, the Nidd Gorge Viaduct in North Yorkshire and HM Prison Shepton Mallet in Somerset.
Paddington airs on Boxing Day on BBC One and Paddington 2 airs on December 27th on BBC One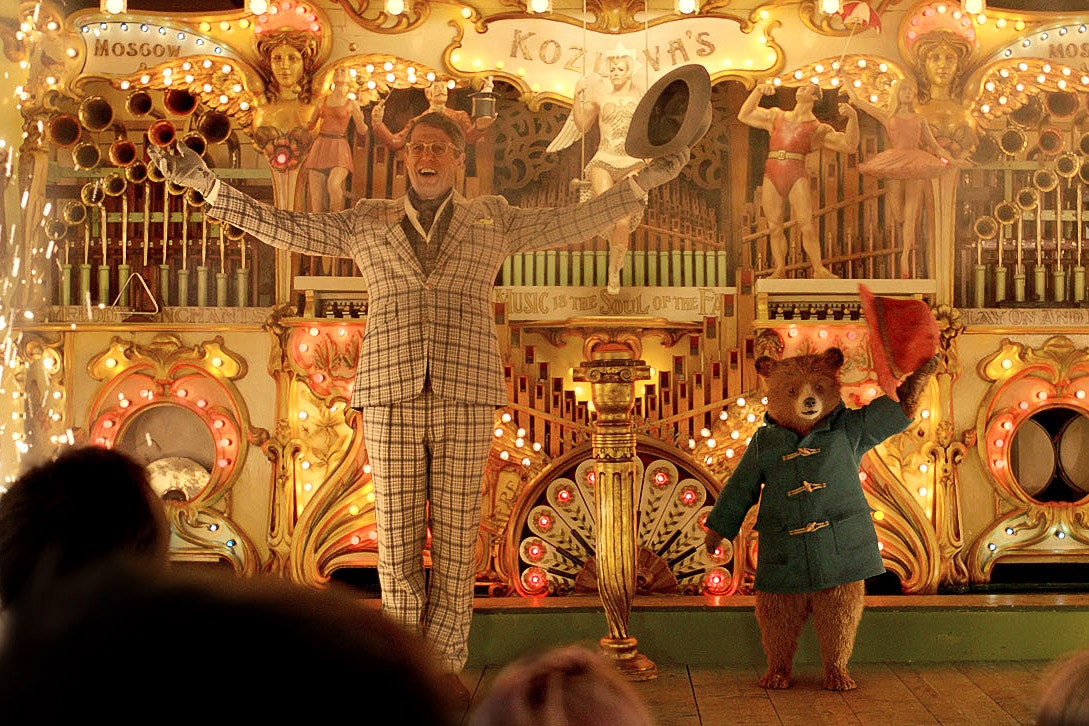 King Arthur: Legend of the Sword
Guy Richie's epic fantasy King Arthur: Legend of the Sword, starring Charlie Hunnam and Jude Law, is showing on Channel 5 this year. Our team helped with some interesting location searches for this project back in 2015, which was based at Warner Bros. Studio Leavesden. Look our for the historic forest of Dean in Gloucestershire, too!
December 27th on Channel 5
Ready Player One
Stephen Spielberg's hugely anticipated adaptation of the hit sci-fi novel Ready Player One is another phenomenal production made at Warner Bros. Leavesden Studios. Interestingly, the production stopped off at Birmingham to double the real-world locations of Columbus, Ohio. 
30th December on BBC One
Spectre
The penultimate Daniel Craig bond film Spectre shot at some remarkable locations – and you may recognise Blenheim Palace in Oxfordshire doubling as the Palazzo Cardenza in Rome.
Interested in discovering England's wide range of historic 007 film locations? Check out our 007 blog, showcasing over 25 years of Bond locations in England.
31st December on ITV
Stay Close
Stay Close is the latest thriller from RED production company – starring Richard Armitage and James Nesbitt, the series follows a group of people navigating their lives as their dark secrets gradually begin to surface. Our Production Liaison and Crew teams supported the production's wide shoot across the North West – alongside our film office partners Liverpool Film Office, Screen Manchester and Blackpool Film Office.
Coming to Netflix on 31st December
Harry Potter 20th Anniversary: Return to Hogwarts
Celebrations for Harry Potter's 20-year anniversary have been fantastic this year – and to top it all off, the cast are returning to Hogwarts for a Sky TV Special! Famously based at Warner Bros. Leavesden Studios and having made use of some spectacular English locations across the franchise, Harry Potter is a testament to England's diverse filming landscape. Read about the phenomenal production and its locations in our Harry Potter blog.
Coming on New Year's Day to Sky and NOW TV