November 16, 2021
20 years ago today, Warner Bros. released Harry Potter and The Philosopher's Stone – the first of eight Harry Potter films. To celebrate this anniversary, Filming in England alongside our regional partners are looking back at two decades of spellbinding Harry Potter filming locations in England.
From purpose-built sets at Warner Bros. Studios Leavesden to medieval cathedrals and cobblestone villages, England's stunning filming locations have, over the course of its ten-year production journey, provided the perfect backdrop for Harry Potter. Join us on our whimsical journey to explore some of these enchanting locations…and don't forget your broomstick!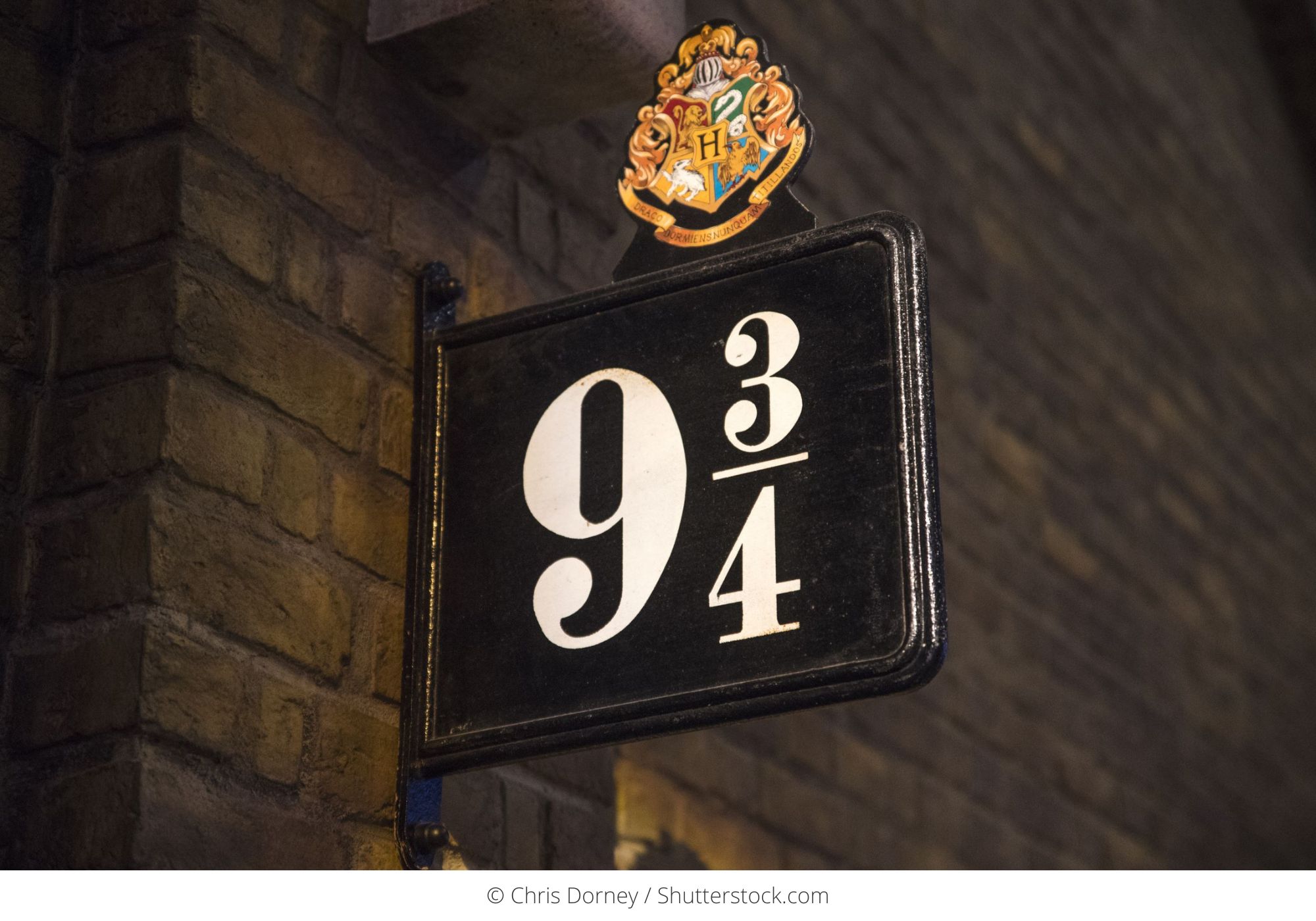 Warner Bros. Leavesden Studios
Warner Bros. Leavesden Studios played an essential part in Harry Potter. A state-of-the-art studio complex in Hertfordshire, Leavesden Studios accommodate large-scale film and TV production and have welcomed a number of huge productions – including Harry Potter prequel series Fantastic Beasts and Where to Find Them. The production of The Philosopher's Stone first arrived at Leavesden in 2000 and would stay based at the studios for all eight subsequent films, during which a phenomenal 588 full-scale sets were constructed.
What's more, these other-worldly sets are now permanent attractions as part of the Warner Bros. The Making of Harry Potter Studio Tour. Located in Leavesden Studios itself, the experience is both a treasury for Harry Potter fans worldwide and a glimpse into the magic behind filmmaking. Comprised of sets, props and walking tours; fans can gaze up at 12 ft trees in the Forbidden Forest; step onto platform 9¾; or come face-to-face with giant spider Aragog.
Dan Dark, EVP Worldwide Studio Operations at Warner Bros. Leavesden, comments on Harry Potter's longstanding production journey at Leavesden:
"I was fortunate enough to be at Leavesden throughout the 10 years of Harry Potter film production. It was an amazing experience with some of the industry's finest talent working on the eight films.
The legacy continued when filming wrapped and Warner Bros. acquired the site and redeveloped the space to launch Warner Bros. Studios Leavesden, a state-of-the-art production facility. It also presented an extraordinary opportunity to showcase British film talent as many of the original sets, props and costumes had been archived throughout the production process. Warner Bros. Studio Tour London – The Making of Harry Potter was created and continues to tell the story of how the books were brought to life on screen."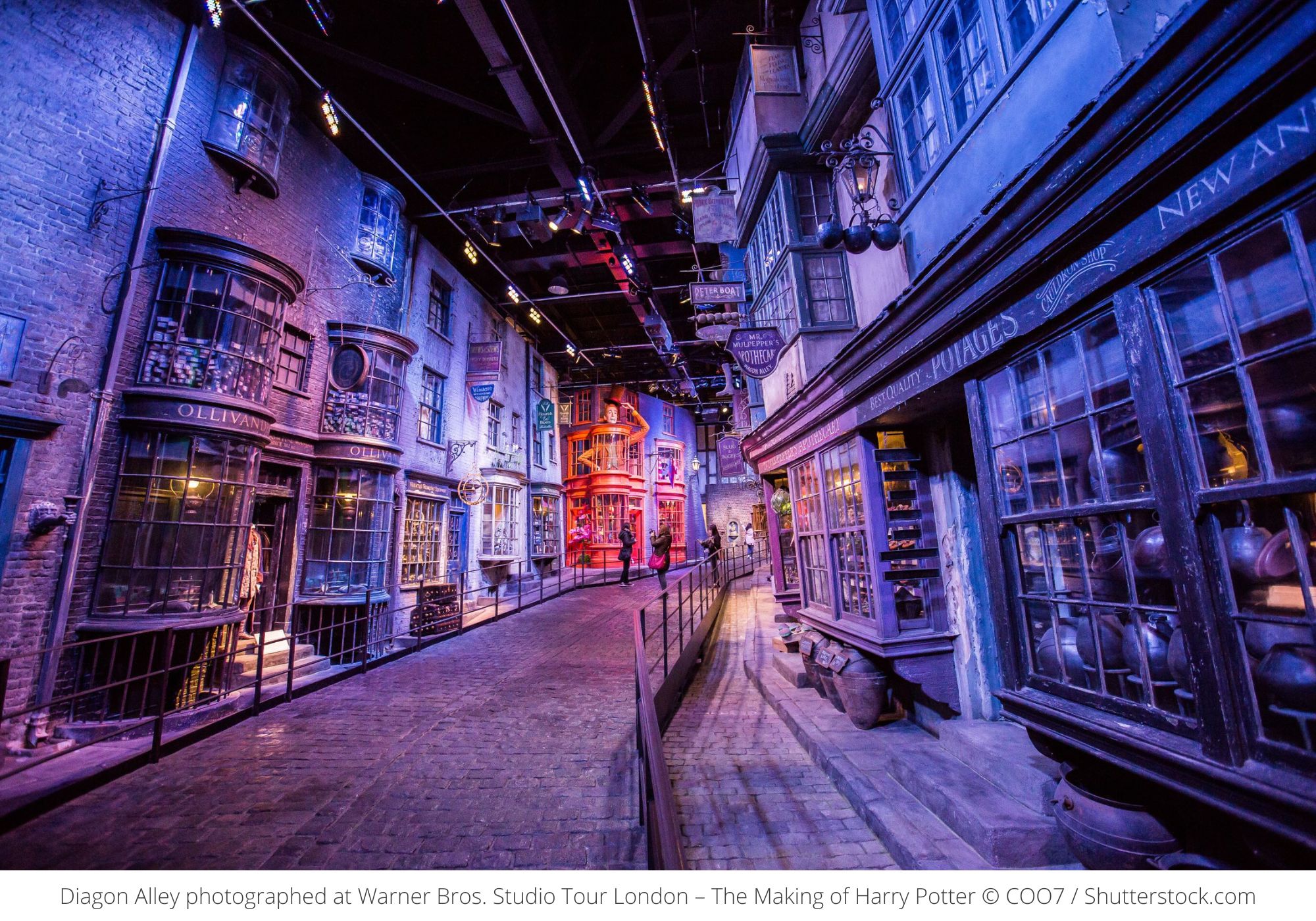 Hayley Armstrong, Head of Production Services at Creative England, encapsulates the significance of Leavesden Studios and Harry Potter for British cinema:
"Looking back at the 10 years in which Harry Potter was shot at Leavesden it's like opening a fascinating time capsule into how filmmaking and the UK Film Industry evolved.  Promoting the very best of British from our all-star acting talent and magical film locations to the thousands of exceptionally talented, world-class crew that brought the magic of to life.  It was during the production of Harry Potter that then Prime Minister, Gordon Brown, launched the UK Film Tax credits marking a new era of growth for the industry and as the final Harry Potter film was nearing completion, Warner Bros. announced their intention to purchase the studio and Warner Bros. Studios Leavesden was born."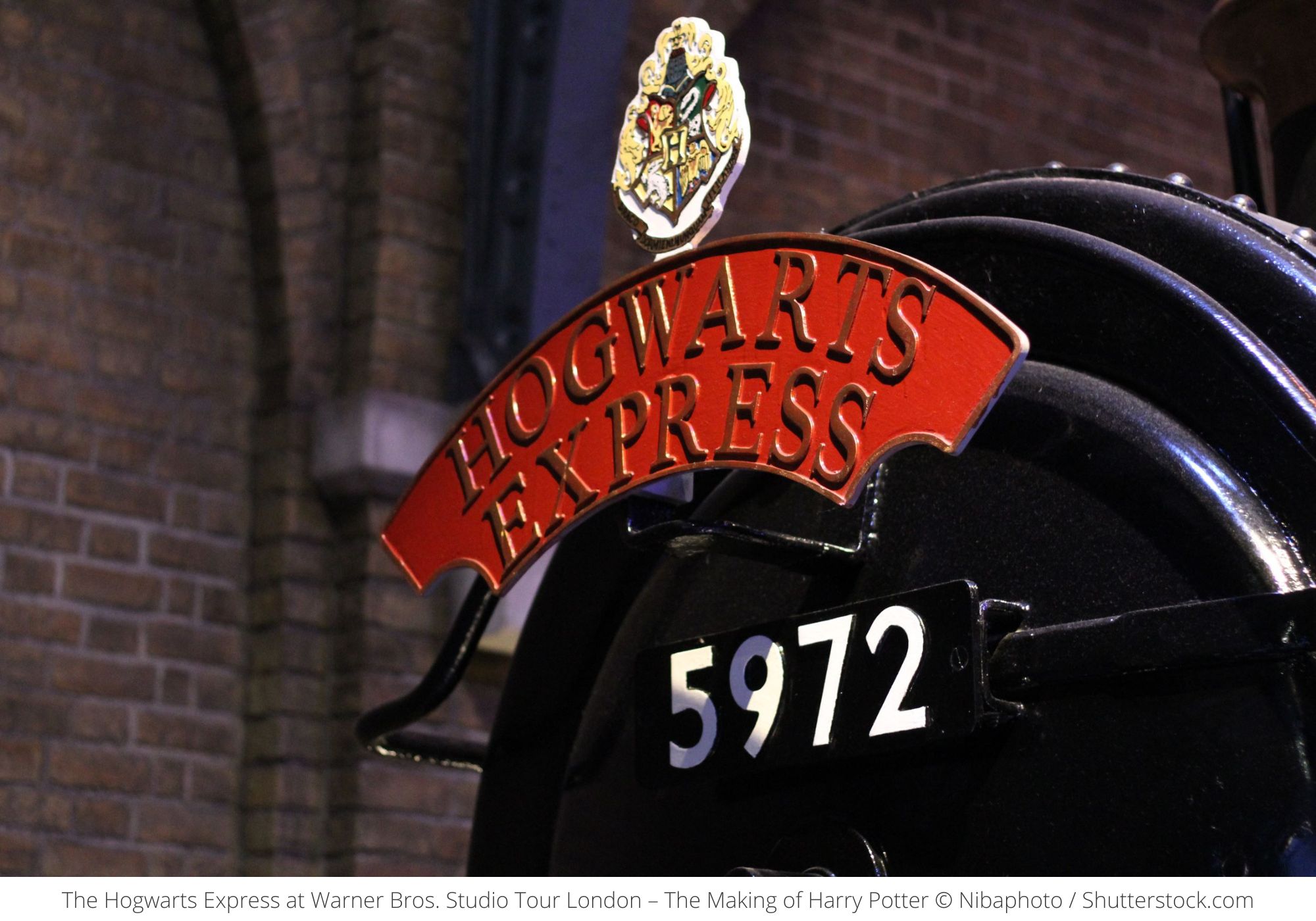 South of England
Lacock Village
Nestled in the English countryside, Lacock is a National Trust location in Wiltshire dating back to the 18th century. With its cobbled streets and old stone cottages, it is no wonder that the village has attracted a number of large productions. Lacock Abbey doubled as Hogwarts in The Philosopher's Stone and The Chamber of Secrets; the cloisters doubled as corridors, and the rooms for Hogwarts classrooms. Elsewhere in the village, a quaint 15th century inn starred as the house of Harry's parents.
Ashridge Estate
Situated in Hertfordshire, Ashridge Estate holds some fascinating Harry Potter credits. Namely, The Goblet of Fire's Portkey scene in which Harry is transported to the Quidditch World Cup was filmed within estate's 5,000 acre grounds. What's more, Potter fanatics may also recognise a 400-year-old Queen Beech tree sitting in the estate as the Whomping Willow Tree, featured in The Prisoner of Azkaban.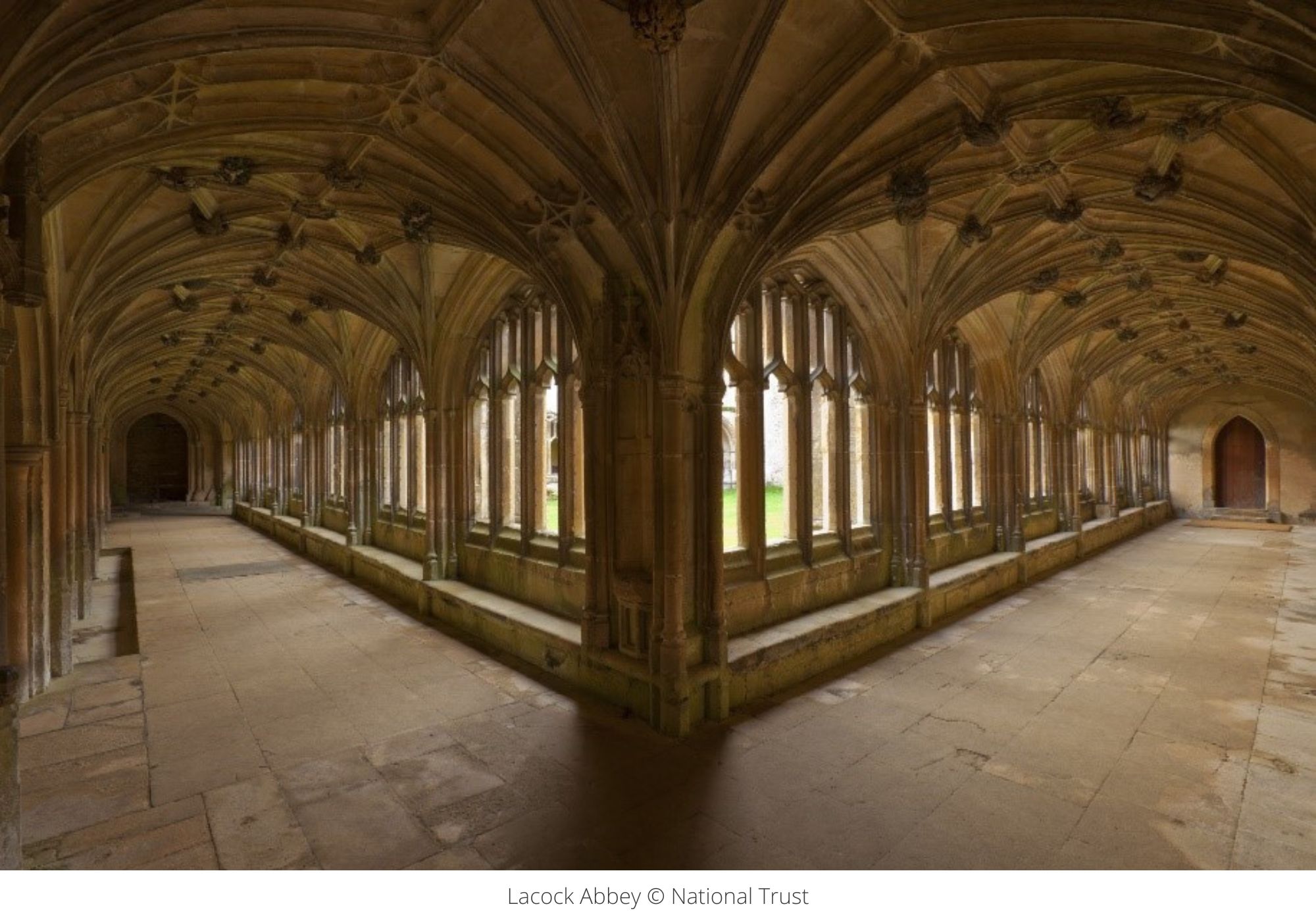 Ashridge Estate is another fantastic National Trust location. The National Trust were one of the earliest national organisations to join the Filming in England Partnership, and have a number of beautiful sites featured in Harry Potter. Harvey Edgington, Senior Filming and Locations Manager at National Trust, describes the unique relationship between Harry Potter and the National Trust:
"It is great knowing that National Trust are part of the legendary Harry Potter franchise. Who knew when we were first asked to turn Lacock Abbey into part of Hogwarts that the relationship would last 20 years? Also that it would expand to include the village, the Ashridge estate and Freshwater bay amongst others. All of which have become and continue to be a magical introduction to the Trust for kids of all ages."
Explore the National Trust's treasury of Harry Potter filming locations on their website.
Gloucester Cathedral
The historic Gloucester Cathedral starred as Hogwarts in the first three films of the franchise. Dating back 1,300 years, the cathedral's tremendous medieval architecture served as a striking set; with the production team disguising the religious imagery in the church to fulfil the Hogwarts illusion.
Film Gloucester, run by Gloucester City Council, handle all film enquiries within the city. Film and Events Officer Natasha Roumian explains the legacy Harry Potter still has on their incredible location:
"Gloucester is proud to have been part of the amazing Harry Potter film series, with scenes from three of the blockbusters filmed here. We continue to welcome tourists from all corners of the world wanting to visit our magnificent Gloucester Cathedral.
Our film friendly City has a wealth of locations for all genres of film, from our historic docks and rainbow streets through to our stunning architecture and green spaces, and with the launch of Gloucester's Film Office, the offer for filmmakers is ever-growing. Film Gloucester is ready to help facilitate and support all productions to accomplish their projects in Gloucester."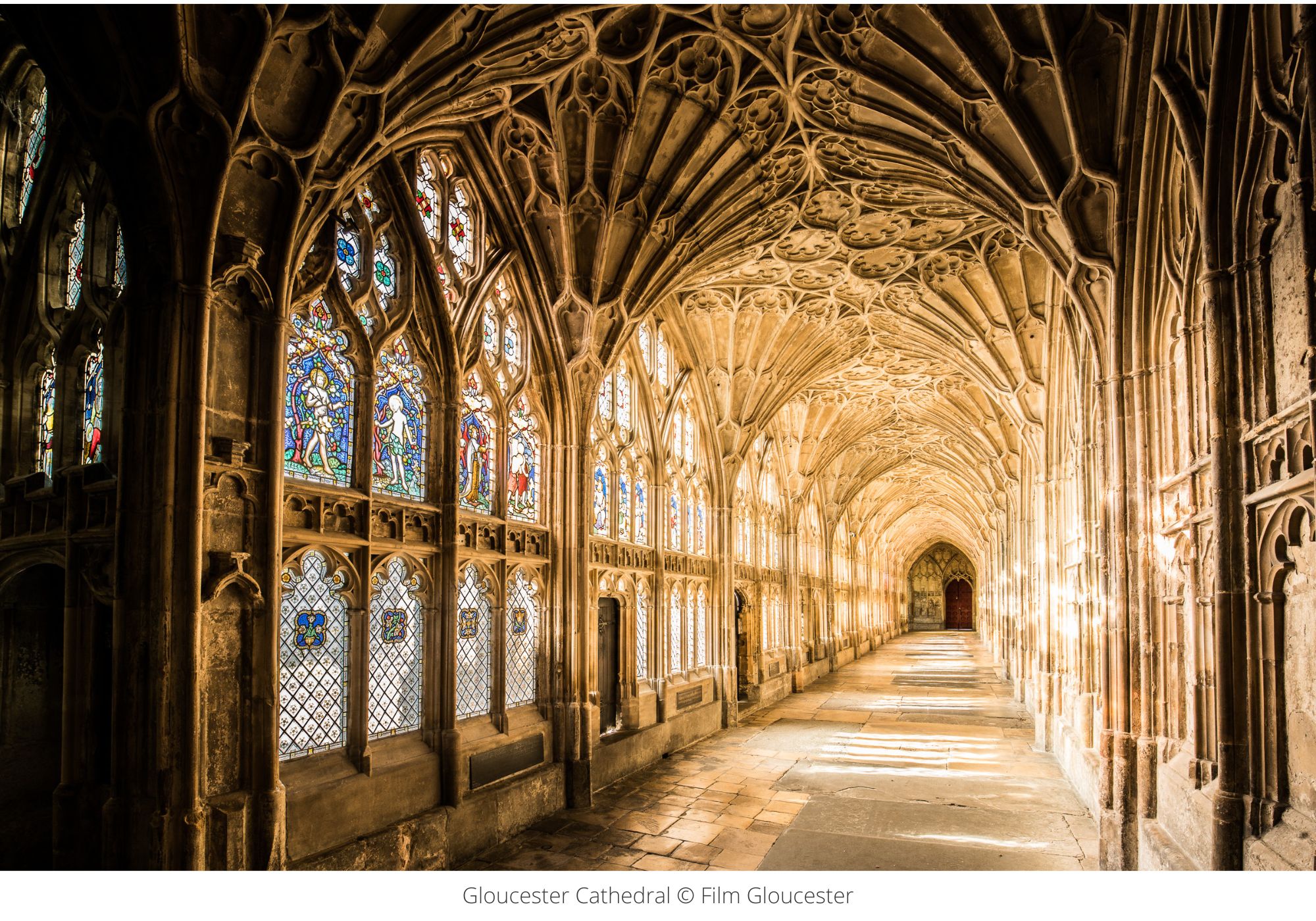 Oxford University
Oxford has a lot to offer for Potter fans. The University's spectacular Bodleian Library became the Hogwarts Infirmary; Duke Humfrey's Library doubled as the library; and the Divinity College as the hospital. But that's not all – the 16th century staircase of Christ Church College stars in Harry's very first visit to Hogwarts in The Philosopher's Stone.
Oxford currently offers a Harry Potter Walking Tour, where fans can walk in Harry's footsteps themselves.
Blenheim Palace
Particularly observant Potter fans may recognise a 300-year-old Cedar of Lebanon tree sitting by the Great Lake in Blenheim Palace, Oxfordshire. It was here that a pivotal flashback scene was filmed in Order of the Phoenix, where we see a young Snape held upside down from a tree, bullied by James Potter and Sirius Black.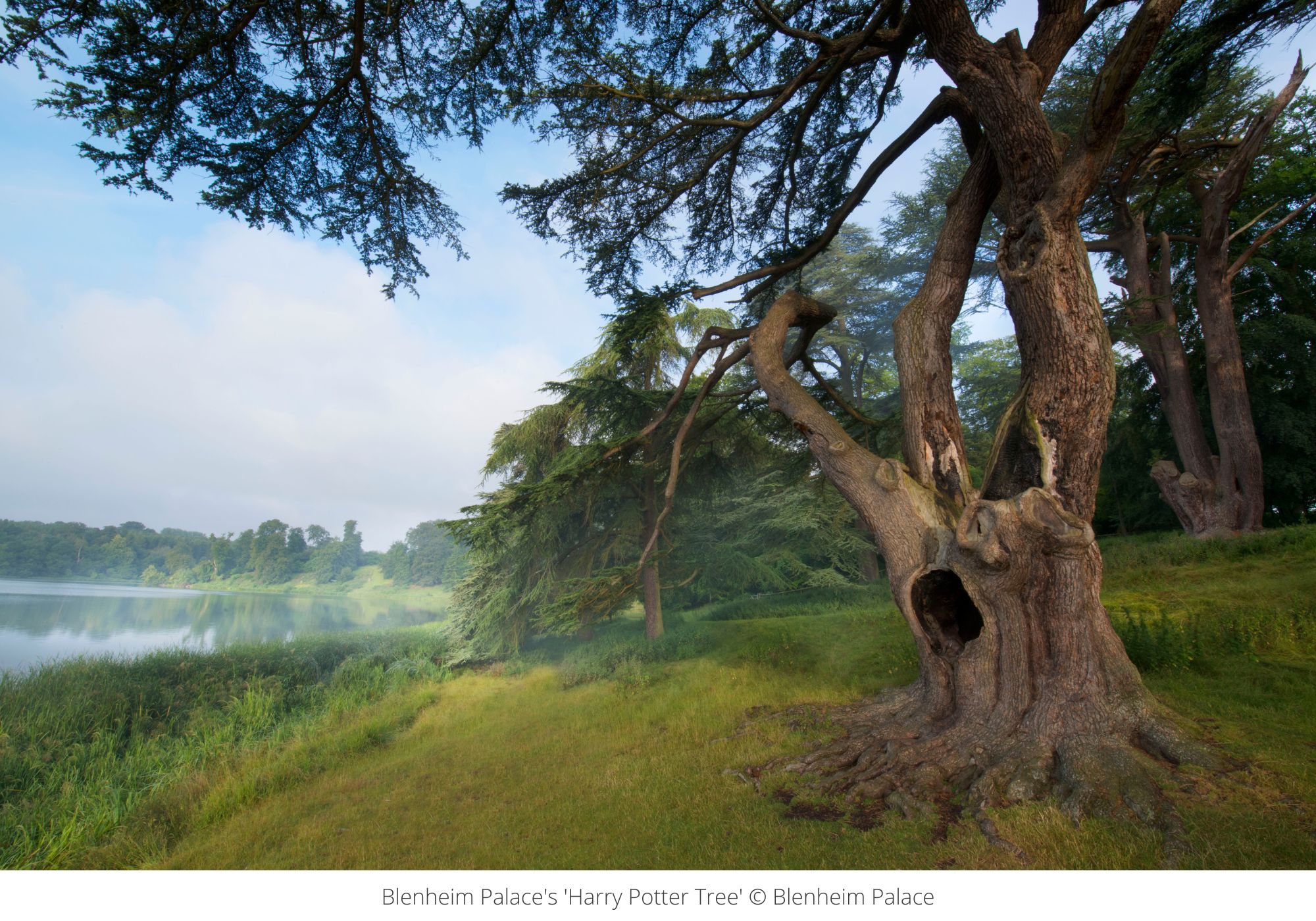 The Midlands
Hardwick Hall
Hardwick Hall is a magnificent Elizabethan Hall in Chesterfield and another stunning National Trust location. The grand manor house doubled as the foreboding Malfoy Manor in The Deathly Hallows – Part 2, and was also the inspiration behind the set design of Malfoy Manor at Leavesden Studios.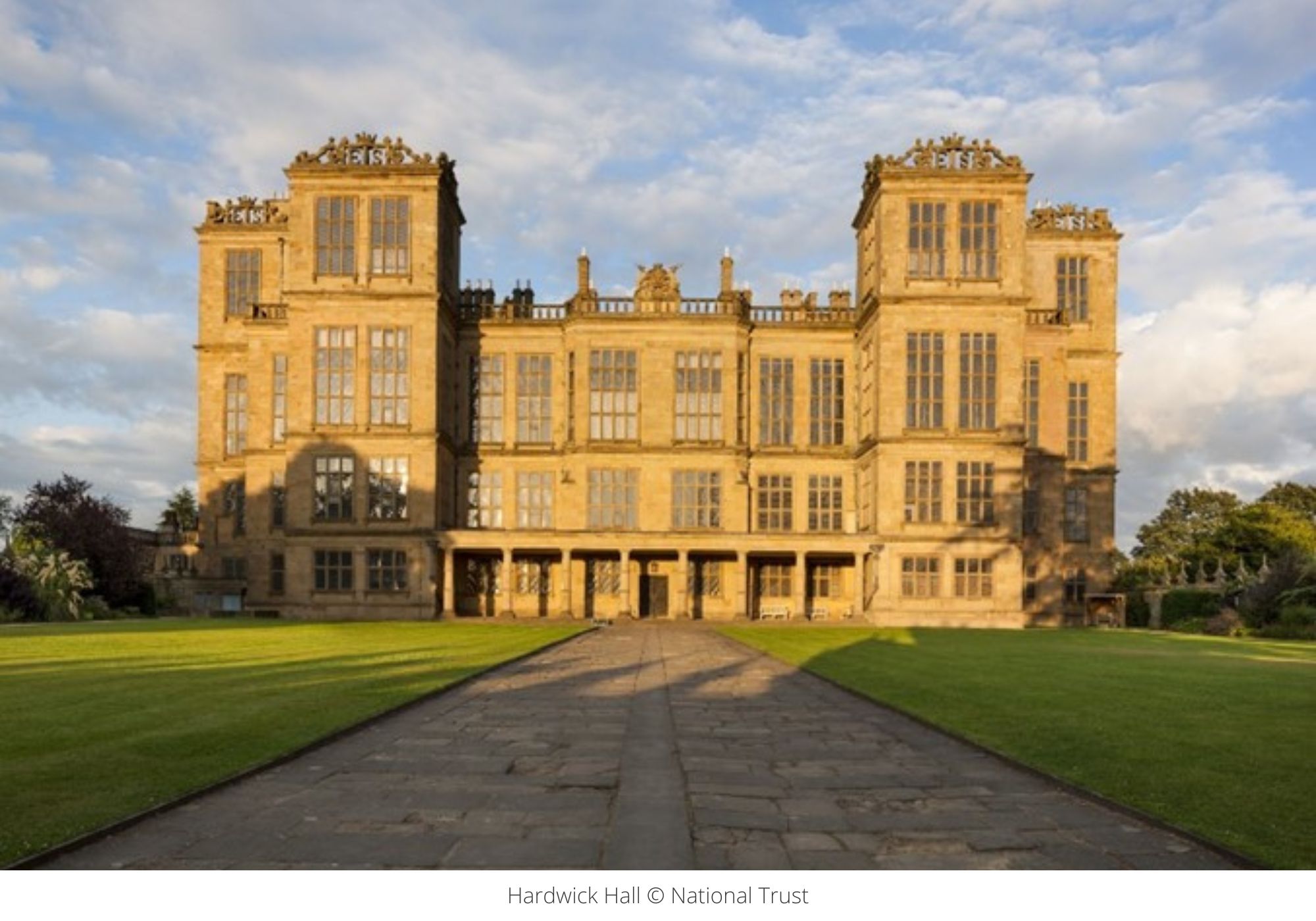 North of England
Alnwick Castle
Another stunning Hogwarts location is Alnwick Castle, Northumberland, starring in the first two films. The Outer Bailey is where the broomstick flying lessons happened with Madam Hooch, and also where Harry learns Quidditch! Alnwick Castle is open to visitors, and even offers broomstick training with their unique Hogwarts Castle Experience.
Durham Cathedral
Doubling as Hogwarts in The Philosopher's Stone, the cloisters of Durham Cathedral can be seen covered in a blanket of snow, setting the scene for the iconic moment when Harry releases Hedwig the owl from his hands. Moreover, the Chapter House homed Professor McGonagall's class.
Northern Film + Media support film production in the North East of England, and Operations Director Gayle Woodruffe comments on all that their locations have to offer for Potter fans:
"Having scenes filmed here in the North East at venues such as Durham Cathedral and Alnwick Castle, was superb and I know the venues are still visited by Harry Potter fanatics from across the globe. You can't visit either of those venues without seeing someone with a wand or imaging to fly on a broomstick! Harry Potter has enabled these venues to become iconic filming locations and are regularly sort after by many productions."
Goathland Railway Station
Perhaps one of the north's most delightfully English Harry Potter locations, Goathland Railway Station sits in the North Yorkshire Moors Railway. Transformed into Hogsmeade Station in The Philosopher's Stone, the station homed the film's memorable ending scene, where we see Hagrid waving goodbye to Harry as the steam train descends into the moors.
Screen Yorkshire support all filming and enquiries in Yorkshire, and continue to champion the region as an outstanding filming location.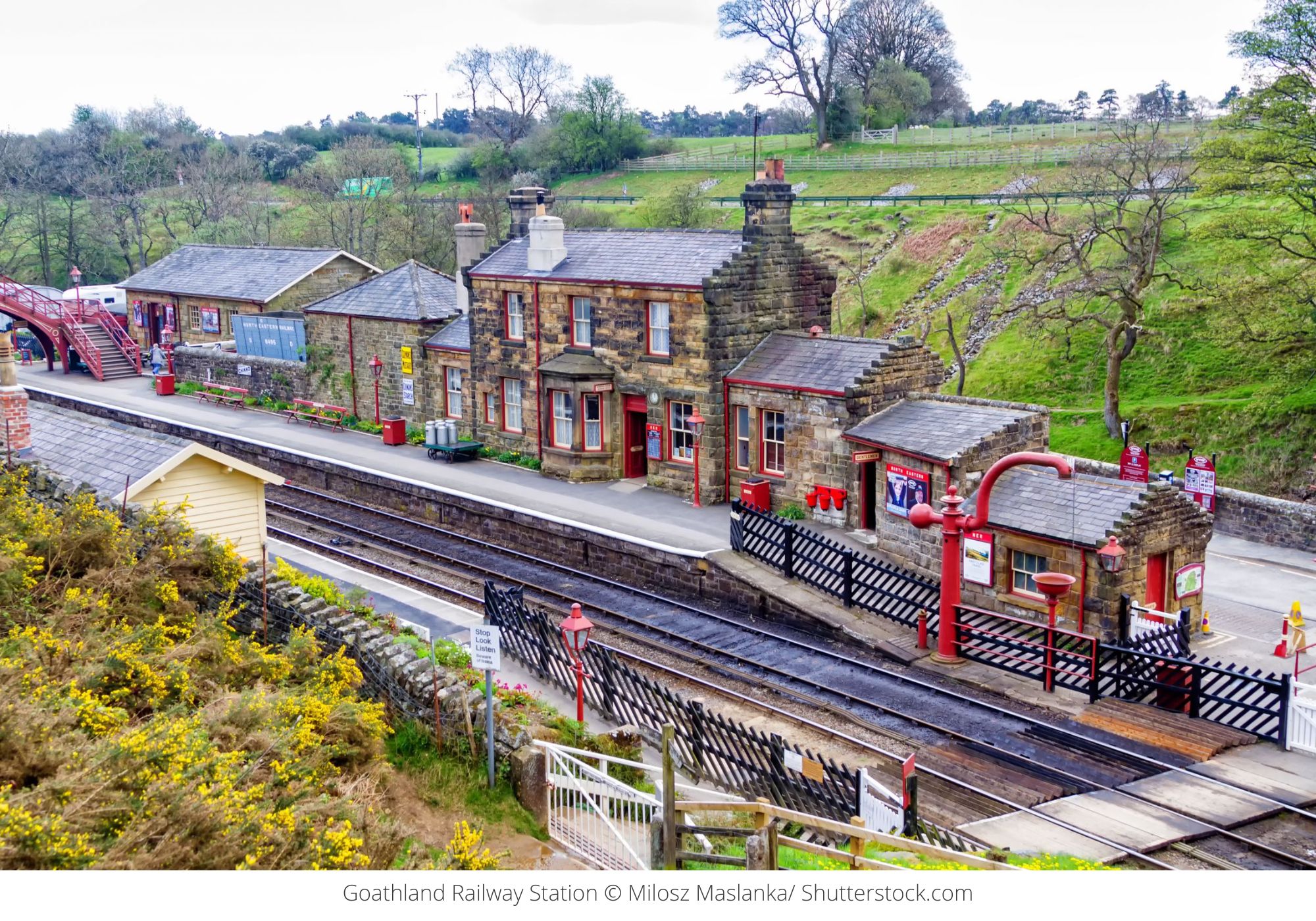 The National Trust, Film Gloucester, Northern Film + Media and Screen Yorkshire are all members of the Filming in England Partnership.
For further information or to explore more enchanting locations, check out our Filming in England Locations Database – or learn more about Screen Tourism with our in-depth toolkit.