December 15, 2021
The continual rise of Olivia Colman reached its inevitable crescendo when the actress won her first Academy Award for her role in The Favourite. Having become a household name domestically over a stunning and wide-ranging career, from Peep Show to The Crown, with Broadchurch and The Night Manager in between amongst many others, Colman's biggest accolade to date catapulted her to global superstardom.
The latest work undertaken by Colman is one that not everyone would feel comfortable undertaking, however her long line of work and varied roles was surely the perfect preparation. Landscapers (Sky/HBO) tells the story of what is colloquially known as 'the Mansfield Murders', which are alleged to have taken place in 1998. Colman's character, Susan Edwards, and her husband Christopher Edwards (David Thewlis) were convicted over murdering Susan's parents and burying them in their own back garden, where they lay undetected for the next 15 years.
Once the project was conceived and on-the-ground, our Filming in England Team were contacted by Location Manager Tom Barnes about shooting in Mansfield and Nottingham, the central area to the case.
Naturally, the production were acutely aware of how this might raise challenges, and that those who would be involved in permitting an on-location shoot might approach their request with trepidation and reserve. However, both areas welcomed the production with relative open arms and demonstrated invaluable flexibility and support so as to allow the production to achieve their creative vision as concisely as possible.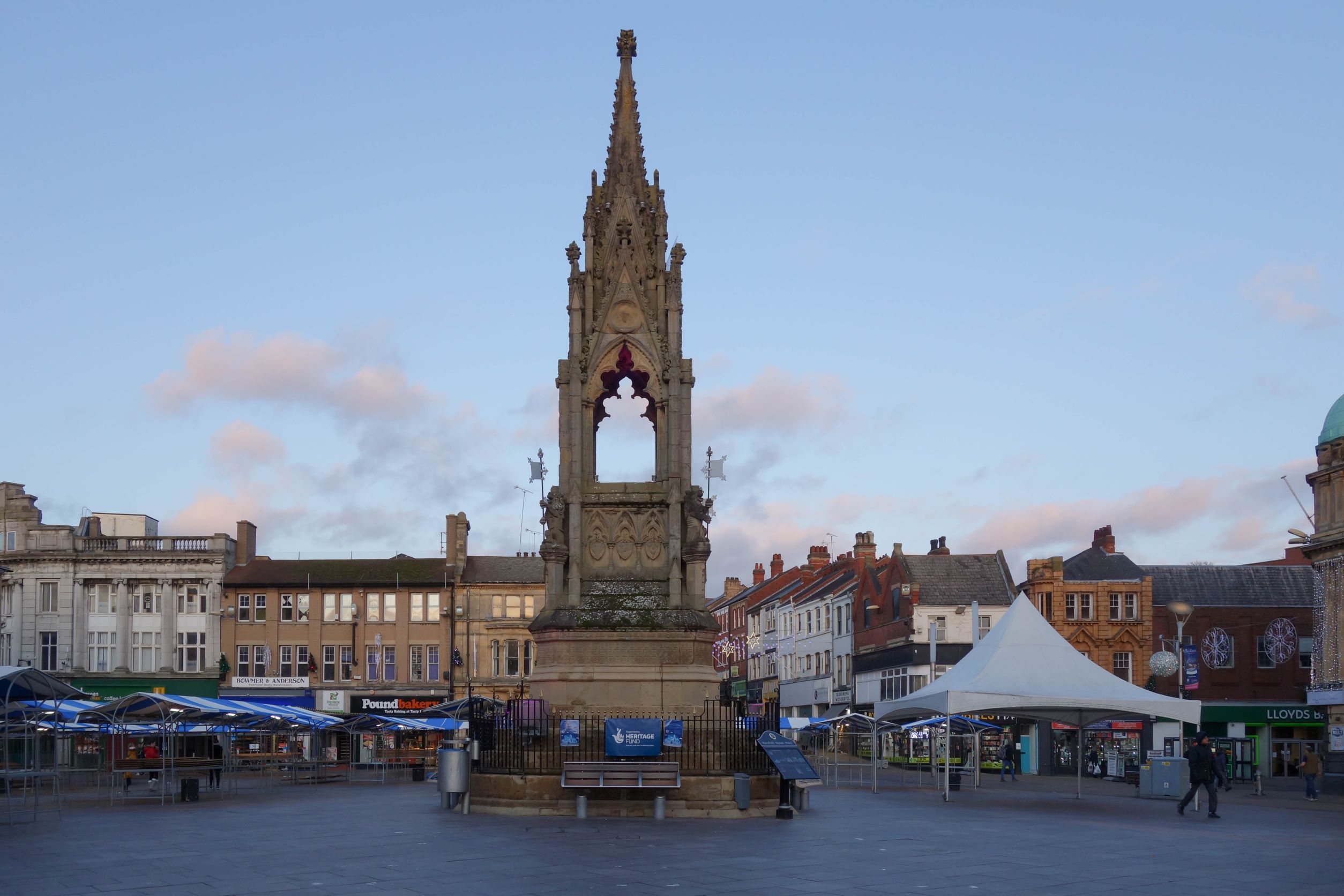 Executive Mayor of Mansfield, Andy Abrahams, said:
"Colleagues from several departments across Mansfield District Council worked closely with production staff and partners including Nottinghamshire County Council and Mansfield BID. This helped ensure all the necessary measures were in place to enable crews to get what they needed while disruption was kept to a minimum.
"Our Events and Town Centre teams suggested suitable filming locations, liaised with property owners to secure permission and worked with the county council to temporarily turn off street lights so that our iconic viaduct could be lit. They created a green room in our newly-refurbished Old Town Hall as a base for hair and make-up, provided parking and reviewed safety documents.
"They also suggested that students from Vision West Nottinghamshire College could be involved and this led to them being invited to do paid work experience on the set, being the first point of contact with the public between takes.
"This is one of the most high-profile filming projects our officers have been involved in, but they are well placed to deal with such requests having received fantastic feedback from the crews who came to film Top Gear and Tour of Britain. Although the subject matter on this occasion is shocking, we look forward to seeing the finished production on screen and hopefully recognisable parts of Mansfield have made the final cut.
"It's lovely to receive such positive feedback from producers about their experiences in Mansfield and how our teams go above and beyond to assist. We hope this will encourage them and other film companies to consider filming in the district in the future. We're keen to raise the profile of the district on a national scale and welcoming film crews is a great way to show more people what we already know – that Mansfield is a great destination for living, working, visiting and investing."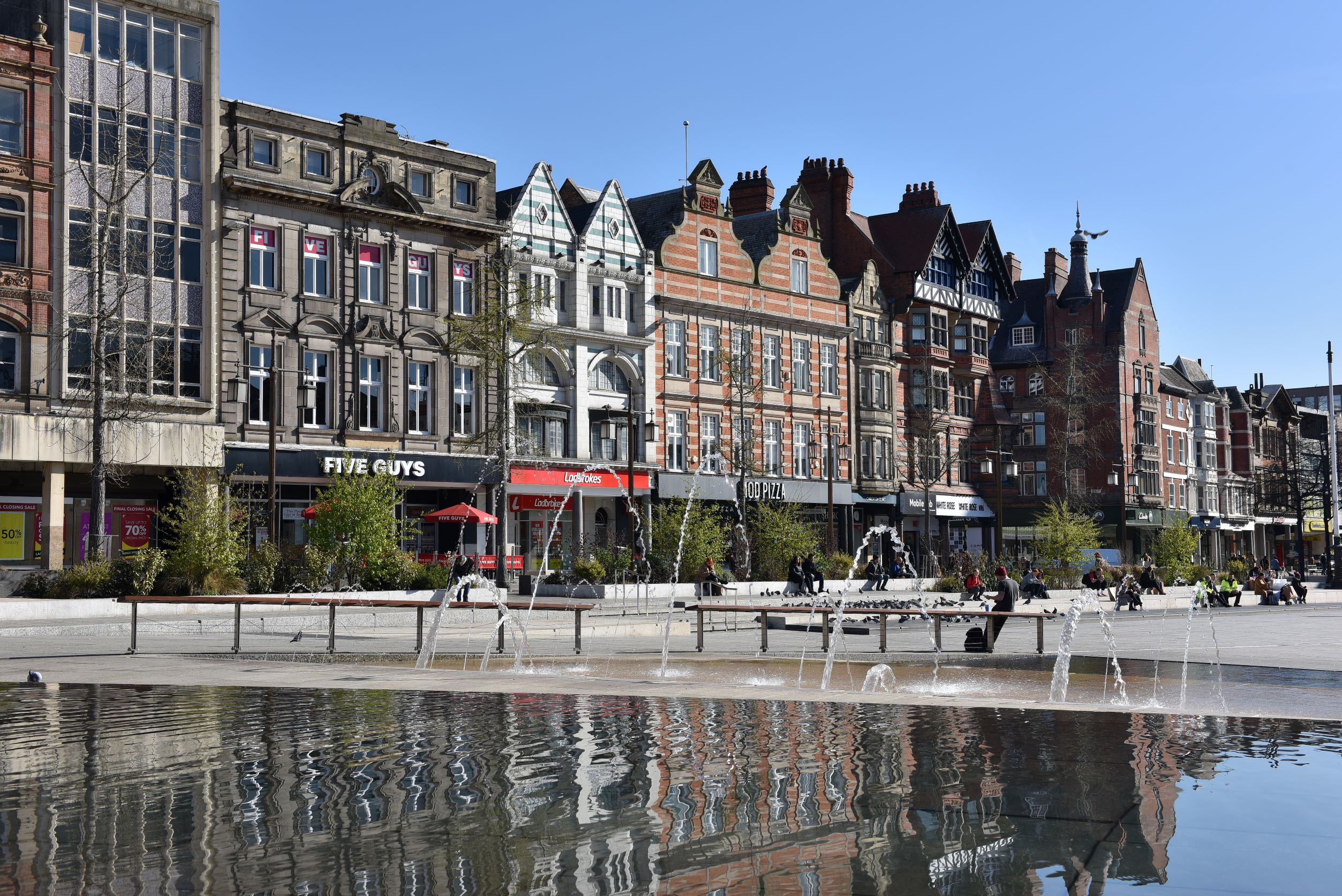 Another form of local government whom the production were tasked with approaching for a shoot were Filming in England Partners Kent Film Office, who are the county council's film office and principle liaison and service providers for productions looking to shoot in the county. Gabrielle Lindemann, Kent's Film Officer, informed us of the following:
"Production filmed at Laredo Town in Kent, a unique film location, providing interiors and exteriors of a street in the American Wild West as it would have been in 1865 to 1889. Kent Film Office supported the production with traffic management for a one-way traffic flow system which created better access for their articulated trucks to the site as well as a suitable circuit to and from unit base."
Outside of the public sphere and areas managed by local and county governments, Landscapers also contacted the MOD via Landmarc, who provide support services to the Armed Forces and manage a vast amount of land and property which is frequently used by the Film and TV Industry. Tony Burlton is Landmarc's Filming and Events Manager and spoke glowingly of having the production in and their offer to industry:
"Landscapers spent a week back in May filming on the Ministry of Defence's (MOD) training estate at Hankley Common in Surrey. The filming was facilitated by the MOD's industry partner Landmarc Support Services, who provided the resources to manage the filming from the initial recce through to filming.
Hankley Common is a site well known to location managers in the industry, having played host to numerous productions over the years including recently Enola Holmes, Marvel's Black Widow, Kingsman – The Great Game, Guy Ritchie's Macbeth and The Man from UNCLE. It was also the site for Skyfall Lodge, doubling for Scotland, and that iconic scene from the finale of Skyfall.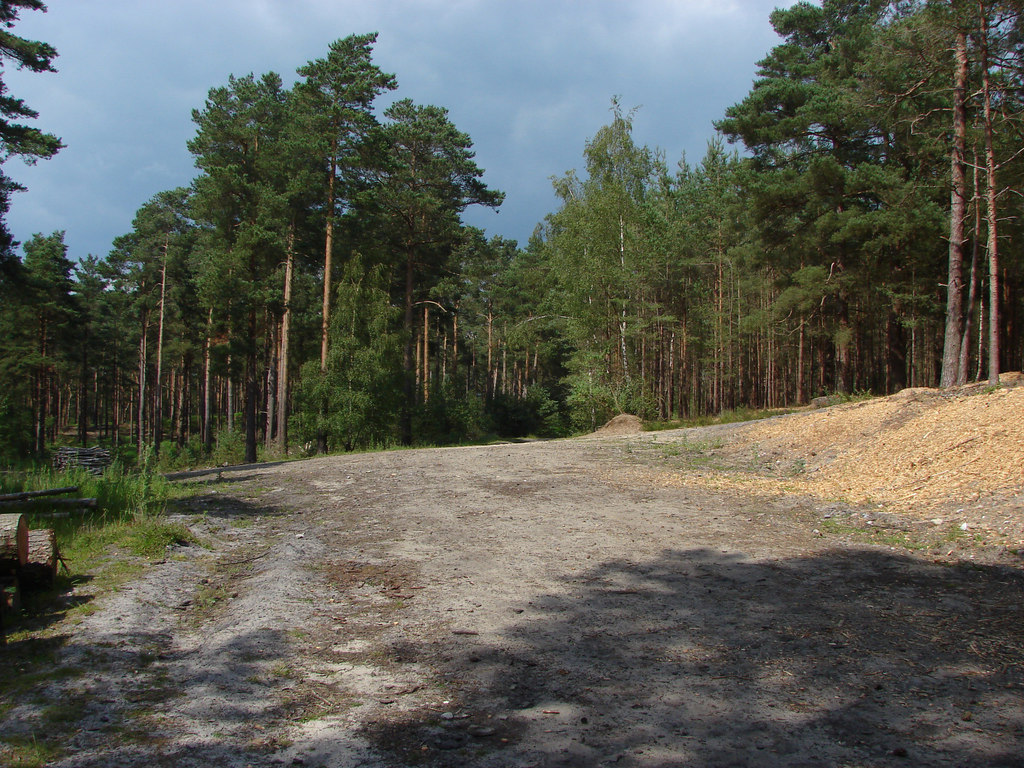 Location Manager on Landscapers Tom Barnes also comments on the production's stay at Hankley Common, explaining:
"Scouting for an American mid-west landscape close to London is a tricky challenge but Hankley Common is a unique landscape with its large bowl and woodland areas. Working closely with the fantastic Kaye at Landmarc we worked through the logistics and challenges of filming on a site designated a Site of Special Scientific Interest (SSSI). Any rural location has its logistical challenges for transporting crew and equipment, but Hankley has a great set of established tracks and small car parks that really helped in serving the filming"
The Ministry of Defence has been allowing spare capacity on the training estate to be used by the filming industry for numerous years, providing value-for-money for the tax payer whilst supporting the filming industry and UK plc as a whole."
For further information on filming on the MOD estate see the website here.
All episodes of Landscapers are now available domestically on NOW TV.
For more information on who we are and what we do, please visit www.filminginengland.co.uk.