November 9, 2022
Netflix's The Crown returns this November, with the fifth series of the award-winning show edging ever closer to the modern-day chronicles of the Royal Family. This series focuses on the early to late 1990s: a period in which the marriage of Charles and Diana was not only disintegrating, but subject to mass media attention.
Excitingly, the fifth season brings with it a whole new cast. Imelda Staunton has succeeded Olivia Coleman's Queen Elizabeth II, Lesley Manville as Princess Margaret, Jonathon Pryce as Prince Phillip, Elizabeth Debicki as Diana, Princess of Wales, and Dominic West as Prince Charles.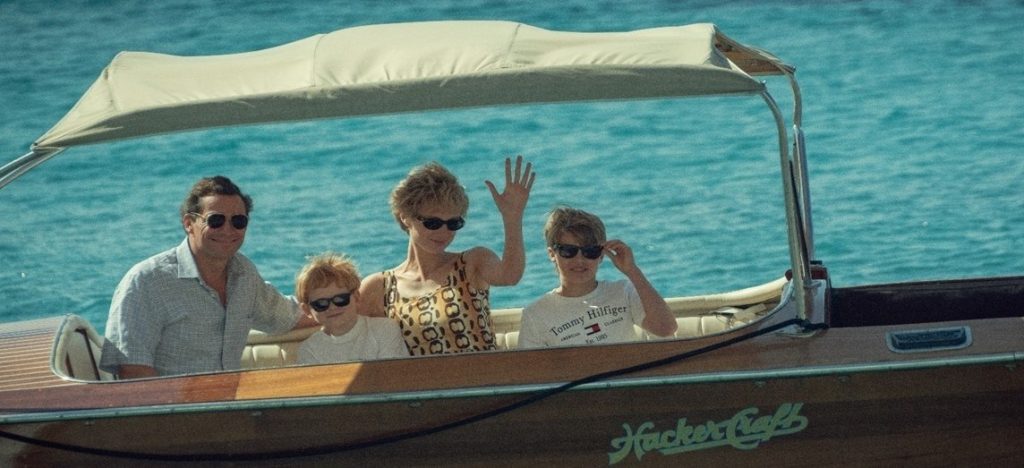 Prior to when filming began in summer of 2021, the Locations Department began the search for the spectacular doubles and landscapes that would become on-screen replicas of 1990s England. The Filming in England team have supported all prior series of The Crown and were on hand to help with an array of varied and exciting location briefs.
As with its previous series, The Crown filmed largely in the East and South East of England. Not only was it based at Elstree Studios, but the production also filmed on location in Kent, Berkshire, Surrey, Oxfordshire, Buckinghamshire, Hampshire, Hertfordshire, Cambridgeshire, Bedfordshire and East Sussex.
Join us as we shine a spotlight on some of these fantastic sites!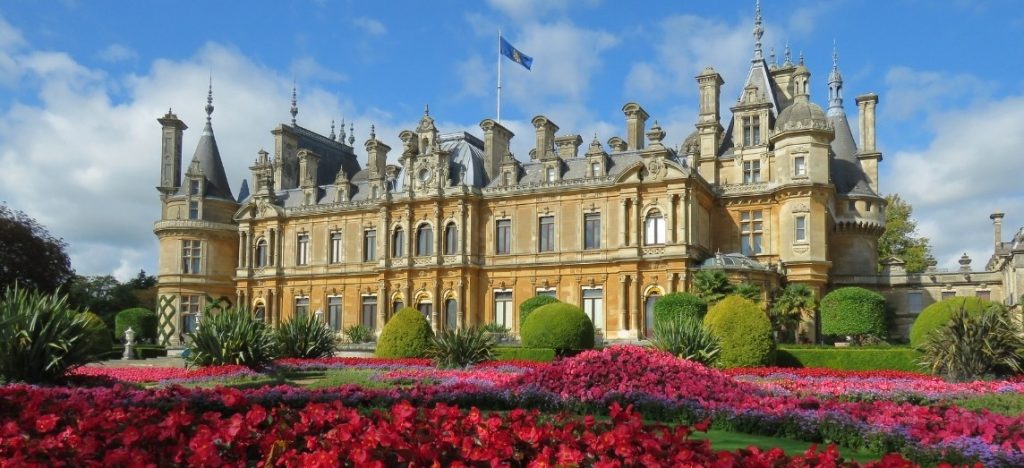 Waddesdon Manor in Buckinghamshire has been transported in place and time for the big screen before, appearing in Cinderella (2021), Rebecca (2020) and Casino Royale (2006). Excitedly, in this series of The Crown, the magnificent interiors of Waddesdon Manor doubled as the Ritz in Paris!
Waddesdon Manor is owned by Filming in England partners the National Trust. Harvey Edgington, Senior Filming and Locations Manager at the National Trust, comments on welcoming the award-winning series to their land once again:
"The well-oiled machine that is The Crown has been visiting the trust for several years. Although it has included stately homes doubling as royal palaces, as expected, it has also included farms and countryside as well as doubling up for foreign locations.  As with any fictional historical drama when it comes to filming, we have to be practical about protecting the artefacts, floors, removing anything out of the "wrong" period so the art department can do their work.  
It is always a large crew of over 100 and it was one of the productions that had to film through the covid pandemic.  This was a new complex process for both sides. Testing of course but also longer, slower processes some of which were often on online and always with a contingency plan required."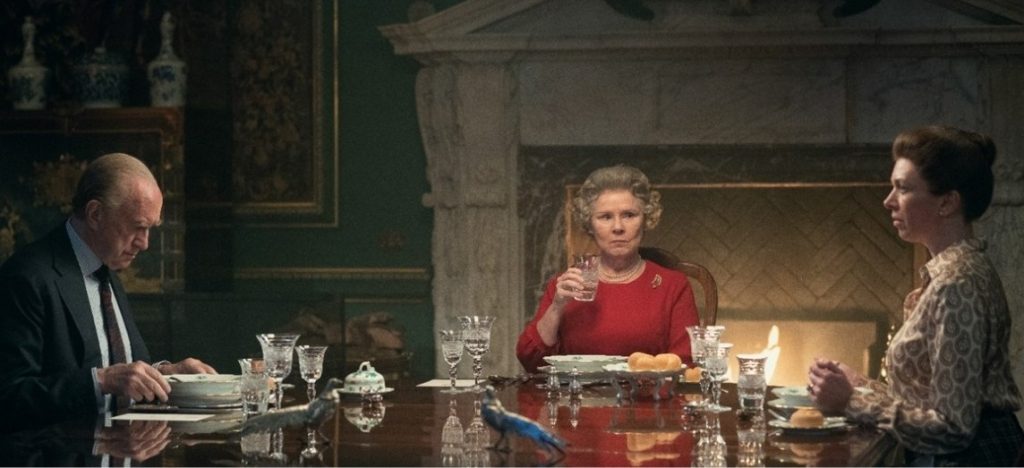 Next, Ashridge House appears in the series as a double of Sunninghill Park, which is a country house and estate sitting in Windsor Great Park that's owned by Prince Andrew. Delighted to welcome The Crown to their property, the team at Ashridge House comment on the production filming there:
"Our experience of working with The Crown Series 5 was incredible. We're no strangers to working with film companies as Ashridge House has always been a desirable location, but this was a particularly special project to be involved in – it almost felt like a real royal visit!
Watching tech trucks and articulated lorries loaded with grand stately home furniture to help set the scene in our East Wing rooms was really exciting. They even repainted one of our rooms to make it as authentic as possible for the scene.
Being a former royal residence with unique architectural features, we get a lot of interest from production companies.  Our location is also a plus as we're situated in leafy Hertfordshire with Warner Bros Studios Leavesden just down the road as well as a number of other major studios close by.  One of the other things that appealed to location managers was the amount of space we can offer for trucks and crew – as it makes it logistically easier to manage.
We love working in collaboration with Creative England to attract these sorts of high-profile productions to the country and to our beloved House. There are such an incredible array of historical buildings and unique landscapes to share with the world and they help to put us on the map!"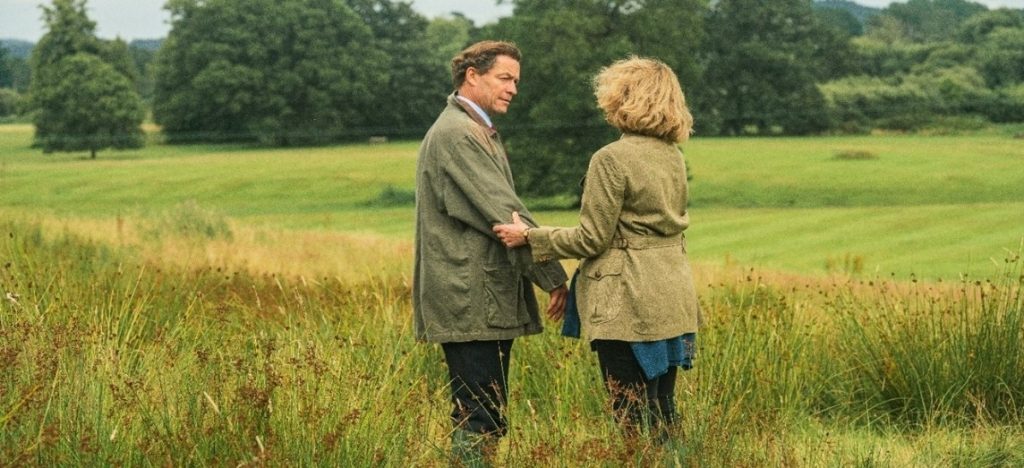 Somerley Estate is a country house in the New Forest. The Estate already has a history with The Crown, having accommodated the production in series 3 too. Natasha Davies is part of Film: New Forest and offers insight into having the Crown return to their region:
"On behalf of New Forest District Council's Film:New Forest office I was thrilled to learn that The Crown was returning to film in the district for series 5. The production company had already used New Forest locations in earlier series of The Crown and were keen to return.
The New Forest has hosted a variety of production companies wanting to film in our unique countryside and coastline, in our towns and villages and historic buildings.  As a film friendly local authority with a 'can do attitude', we value the huge benefits filming brings to our local economy.
We look forward to working with the Filming in England team to support future productions."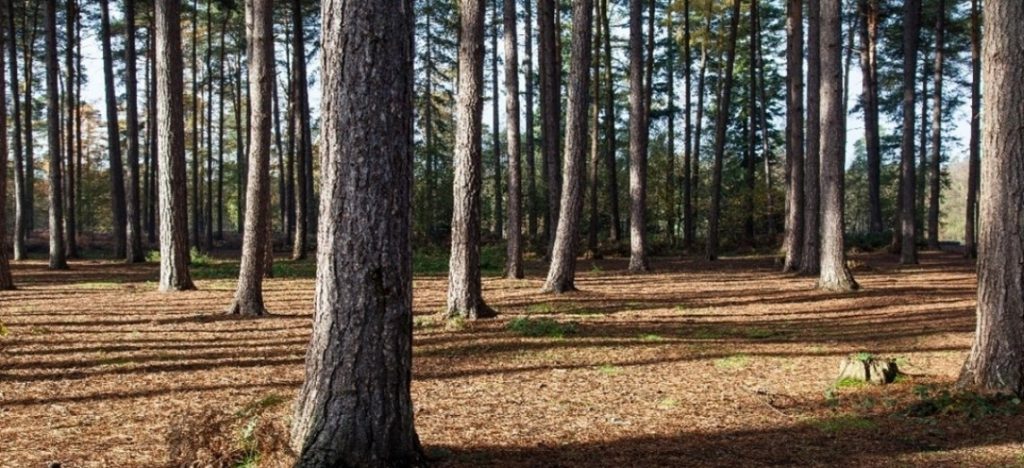 Black Park is a 535-acre country park owned by Buckinghamshire Council. Being a hugely popular filming destination for both UK-based and international film and TV, the park has accommodated some mammoth productions, such as Jurassic World: Dominion (2022), Harry Potter and the Order of the Phoenix (2007) and Star Wars: The Rise of Skywalker (2019). Tim Williams, Buckinghamshire Councils Country Parks Team Leader, comments on The Crown filming at Black Park:
"They were a great production to work with, with a really experienced locations team and crew. The scene in Black Park involved the remains of the Russian Royal Family being buried in a shallow grave after the revolution, and then being exhumed in the 1990's, great care was taken by the production to avoid damaging tree roots during digging and to return the area of woodland they filmed in back to its original condition. It was nice to finally work with The Crown as we have recced with the production a lot over the years, but never actually have had them film in the Country Parks, until this season."
Alongside Black Park, the production filmed at St Mary's Church in Chiddingfold, Surrey in September of 2021. Surrey Film Office facilitate filming in Surrey, and Film Officer Vicki Brown reflects on welcoming The Crown series 5 to their area:
"The borough of Waverley has been a popular choice for filming over the years, offering a wide range of locations and a film-friendly network. It's always a pleasure welcoming productions to the area and working closely with our Waverley partners to help make the journey as smooth as possible. The Film & TV industry has a huge positive impact on the local economy, and it is important that we can continue to welcome filming to the area and maintain that local support, moving forward."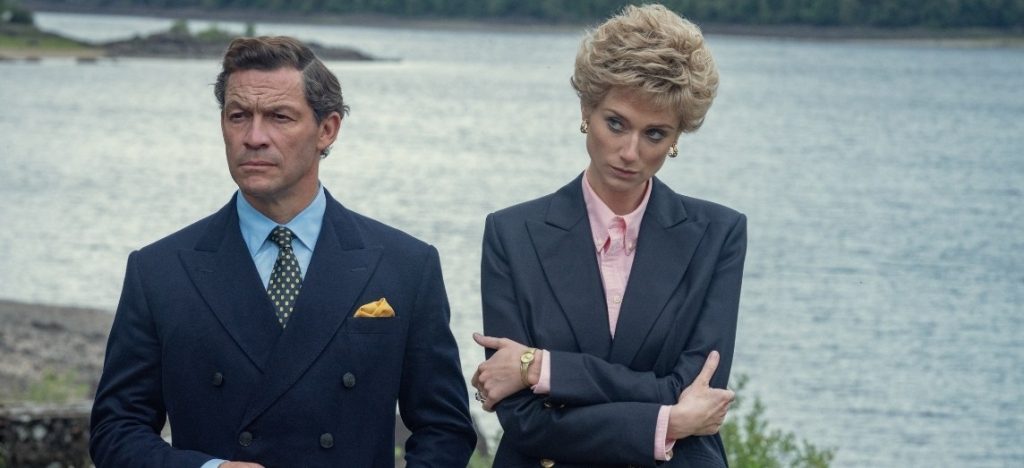 Alongside Southern England, the production made their way up to the East Midlands and Yorkshire for their on-location shoots. In the East Midlands, they stopped off in Stamford in Lincolnshire and Justin Brown, Assistant Director for Growth at Lincolnshire County Council, reflects on the impact the filming had there:
"We're always delighted to be able to show off our county to a worldwide audience and facilitate filming and production wherever we can. As a council we have shorter lead times to put traffic restrictions in place than many other areas, and we help production teams with this, and often help find alternative solutions to avoid formal traffic orders being needed.
Behind the scenes, we tried really hard to balance the flexibility that the crews needed while maintaining access for our residents and visitors. Stamford looks great on the screen and even better in real life!"
Further up the country, the production filmed North, South and West Yorkshire. Screen Yorkshire facilitate production across the Yorkshire region, and Chris Hordley, Production Liaison & Development Manager at Screen Yorkshire, was delighted to welcome The Crown to the region:
"Screen Yorkshire's Film Office worked with The Crown's Locations Team to help secure a range of key locations for series 5 resulting in the region's diverse historic architecture doubling for central Russia in North, West and South Yorkshire.  Our Skills Team and Crew & Facilities Service also secured employment for local crew and trainees during the shoot.  Attracting high-end TV drama productions to Yorkshire & Humber is an important part of our work bringing millions of pounds worth of investment into the regional economy, creating jobs for our talented workforce and opportunities for skills & talent development via Screen Yorkshire's specialist screen sector training programmes.
Our Film Office Team delivers regional expertise on locations, studios, crew and facilities working directly with production companies and national partners including the British Film Commission and Creative England.  Our successful track-record of supporting diverse and creative screen content continues to attract high-profile productions to the region and has secured Yorkshire's reputation as one of the UK's premier destinations for film and TV production."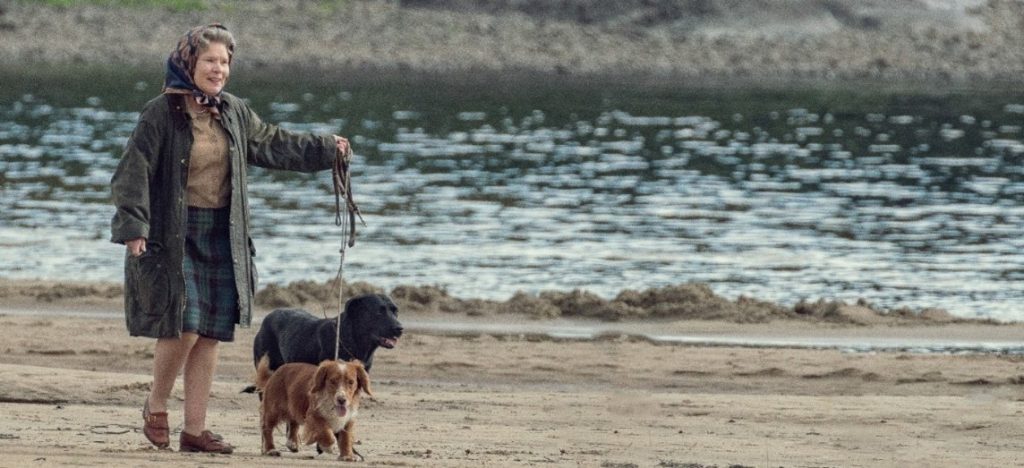 From manor houses to cathedrals and forests, an array of phenomenal locations across England were stitched together to create 1990's England in The Crown series 5, showcasing the incredible potential England offers to large scale, high-profile productions. Across the English regions, Creative England's Filming in England team are on hand to facilitate high-end TV and feature film productions, whether through production liaison support, working alongside our local and regional partners, finding the perfect location, or support in accessing local crew and facilities. For more information on the support we offer, visit the Filming in England website.
All episodes of The Crown series 5 are available on Netflix from 9th November 2022.
The National Trust, Elstree Studios, Surrey Film Office, Screen Yorkshire and Film: New Forest are all members of the Filming in England Partnership.