December 19, 2022
If you're browsing a bookshelf in a library, school, or home in England, it's likely that you'll come across a well-read copy of Roald Dahl's Matilda. Telling the story of an extraordinary young girl who takes charge of her own destiny, Matilda was first adapted for screen by Danny DeVito in 1996, later to be transformed into a stage spectacle by Dennis Kelly and Tim Minchin in 2010 with Matilda the Musical. This month, Netflix are releasing their own adaptation of Matilda: a feature film based on the Tony and Olivier award-winning musical.
Directed by Matthew Warchus, the film has an incredible cast on board: Emma Thompson is the foreboding Miss Trunchbull, Lashana Lynch is Miss Honey, Stephen Graham is Mr. Wormwood, and Alisha Weir is Matilda herself. What's more, the production filmed in the fantastic Shepperton Studios, part of the Pinewood Studios family.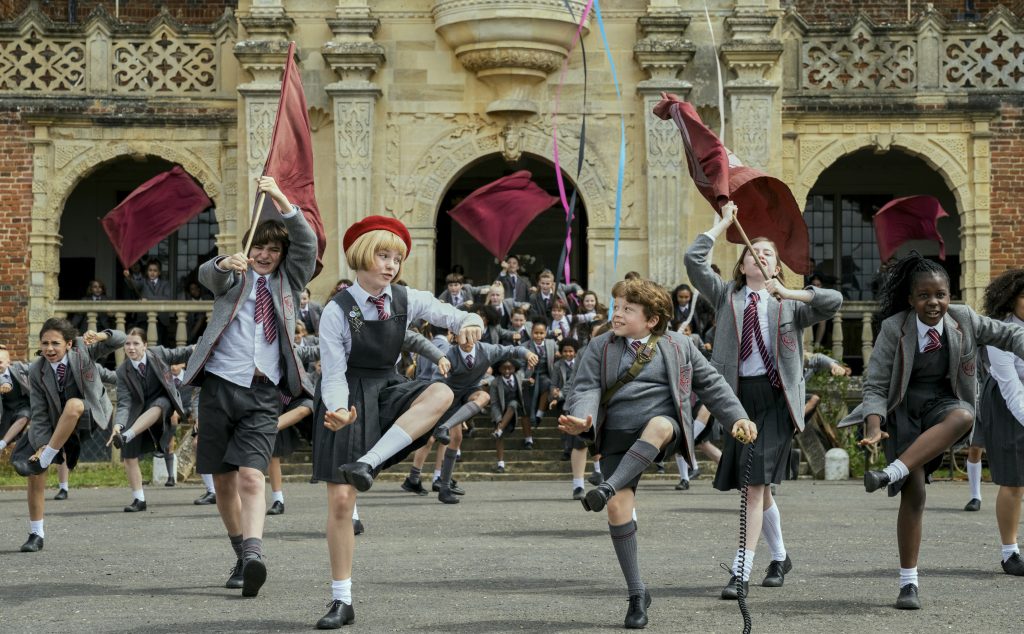 Though the story is laced with magic, Matilda itself set in an English village, and so the Locations Department on Matilda the Musical worked hard to discover the corners of England that would sit as charming compliments to the story. Creative England's Filming in England team supported the behind-the-scenes motions of the production, connecting the Locations Department with various locations and local authorities, as well as taking on a number of location briefs.
We hear from the Supervising Location Manager on Matilda the Musical, Ben Bailey:
"Matilda was a project we took on in the April 2020 just before lockdown. A new landscape for a lot of us to navigate through and in our case a musical with sometimes over 300 children. We managed to get to film at locations within five counties including Hertfordshire, Hampshire, Buckinghamshire, Sussex and Surrey. Creative England were a great help from the start to finish with sourcing locations, putting us in touch with the best local authority or film office and helping us open doors we were finding hard to track down. They were integral to our process and this is why we go back to the team again and again. 
The industry has been great for the economy, especially throughout Covid as we were allowed to work by the government. By filming in locations all around the home regions, we spent money in towns and villages, with residents and businesses to achieve our scenes."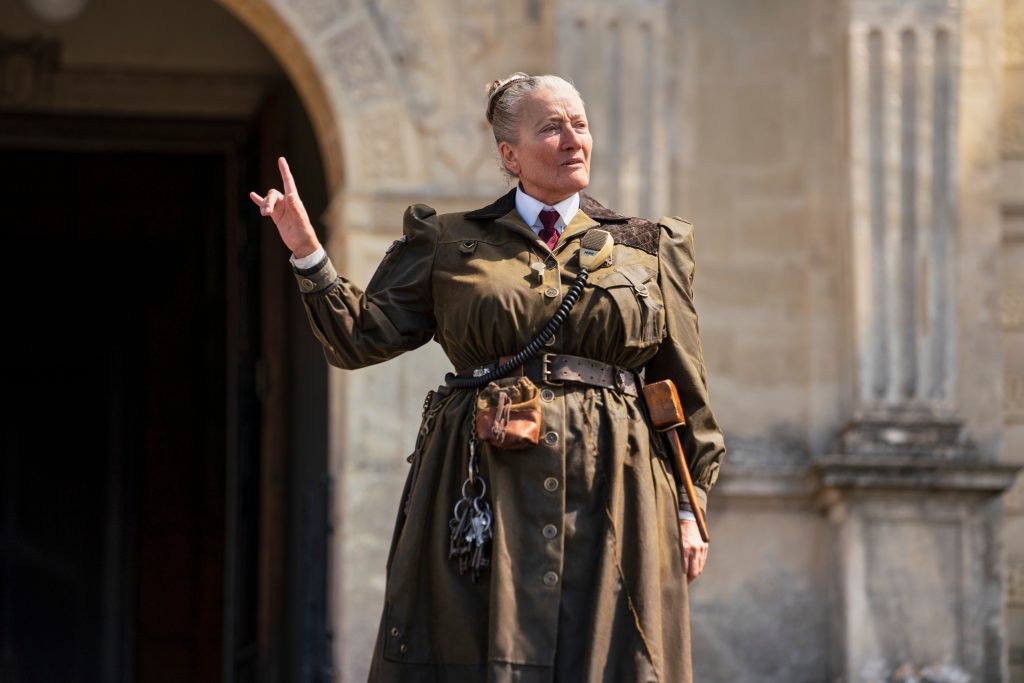 Harvey Edgington, Senior Filming and Locations Manager at the National Trust, helped with some intriguing location briefs for Matilda the Musical. Here, Harvey gives us an insight into a particularly unique location search:
"When you look after over 200 of the nation's finest buildings and 700 miles of coastline plus being the nation's biggest farmer it is a bit odd to be asked about a lay-by / car park as a location. But so it was when Matilda approached us about Bison Hill in Bedfordshire. The view from the hill in the evening is spectacular and therefore deemed ideal for a scene where our heroine visits the mobile library that plays such an important part of her life.
Having taken my own children to the Royal Shakespeare Company's production more than once it was good to get some kudos at home as well. The scene went well, and the weather behaved on what was one of our easier shoots as we didn't have to worry about art works, moving furniture, protecting floors etc. Some signage had to be removed and the area cleared of public cars, but the location team worked perfectly."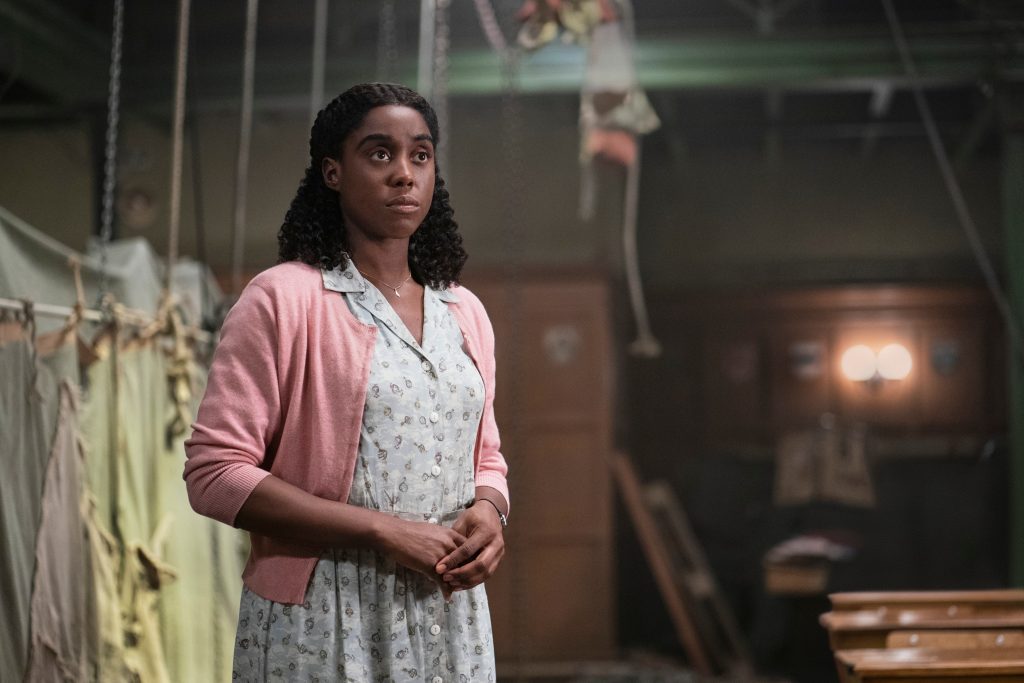 Denham Village is a picturesque village in Buckinghamshire which welcomed Matilda the Musical in summer of 2021. Ruth Bryant works as a Film Officer for Buckinghamshire Film Office, and reflects on the impact of having this spectacular production film in Denham Village:
"The Buckinghamshire Film Office was created to maximise the social and economic benefits of bringing feature films like Matilda into the county. Such high-profile literary adaptions open up numerous opportunities to promote the counties tourism offer but this was particularly exciting for Buckinghamshire due to its connections to the book and Roald Dahl himself.
Matilda shot a musical number amongst other scenes in Denham Village, no doubt many residences of the village will feel tremendous pride and excitement to see their village on screen. Working with our partner Creative England – Filming in England, we hope to continue building our reputation as film-friendly and bring more filming to the county together with the additional benefits which are so important to Buckinghamshire."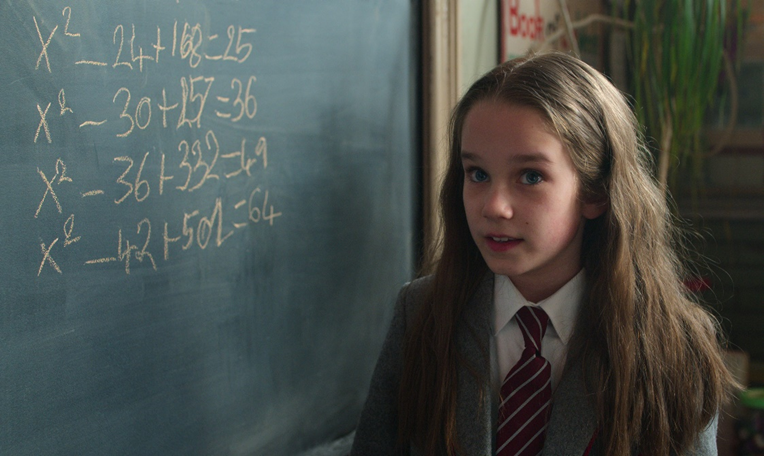 The production team also made their way down to Surrey where they filmed in two separate locations: a private home and a residential street in Camberley. Surrey Film Office were on hand to support the production whilst it was based there and we hear from their Film Officer, Vikki Brown:
"The whole locations team were a real pleasure to work with on this production and it was great to see this exciting musical taking place in the Surrey Heath borough. The locations team worked tirelessly to ensure everything ran smoothly and left no stone unturned.
It's vital that we offer our full support for filming in Surrey, not only for the economic benefits, but so we can leave a positive mark and hopefully encourage productions to return. Working in partnership with Creative England has offered us huge support with accommodating large productions and helping to put Surrey on the map."
Filming in England are proud to have supported Matilda the Musical, and Head of Production Services Hayley Armstrong comments:
"It was a pleasure for us to work with Ben and his brilliant locations team to film on location across the Home Counties.  We were ever impressed by the production's measures put in place and their resilience to filming during Covid pandemic and I hope that everyone enjoys this energetic musical this Christmas and especially the touch of magic the fantastic filming locations deliver"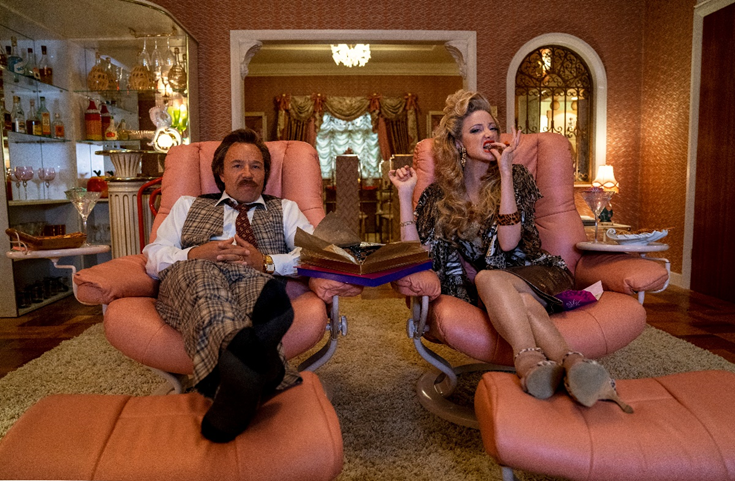 Matilda the Musical was released in cinemas on 25th November.
To explore further locations across England and find out more regarding Creative England's Filming in England team, please visit www.filminginengland.co.uk