June 19, 2023
EMU Pictures are not new to creative, eye catching and innovative story telling.
Benediction explored the life of soldier-come-poet Siegfried Sassoon, starring Jack Lowden and Peter Capaldi (and at the time of writing, is currently available on Netflix). Working with Academy Award and Turner Prize winner Steve McQueen, the Small Axe series tells five stories of West Indian life in the UK, from the 1960's through to the 1980s (BBC iPlayer). Jawbone (Amazon Prime), written by and starring Johnny Harris, tells the story of a former youth boxing champion and his return to the sport.
EMU's stories are passionately told, and there a plentiful moments of drama and humour in equal measure – as best seen in the latest series of Documentary Now!.
Which leads us to Medusa Deluxe – which is as our title wildly describes, a murder mystery set in the world of hairdressing; more specifically, in a hairdressing competition.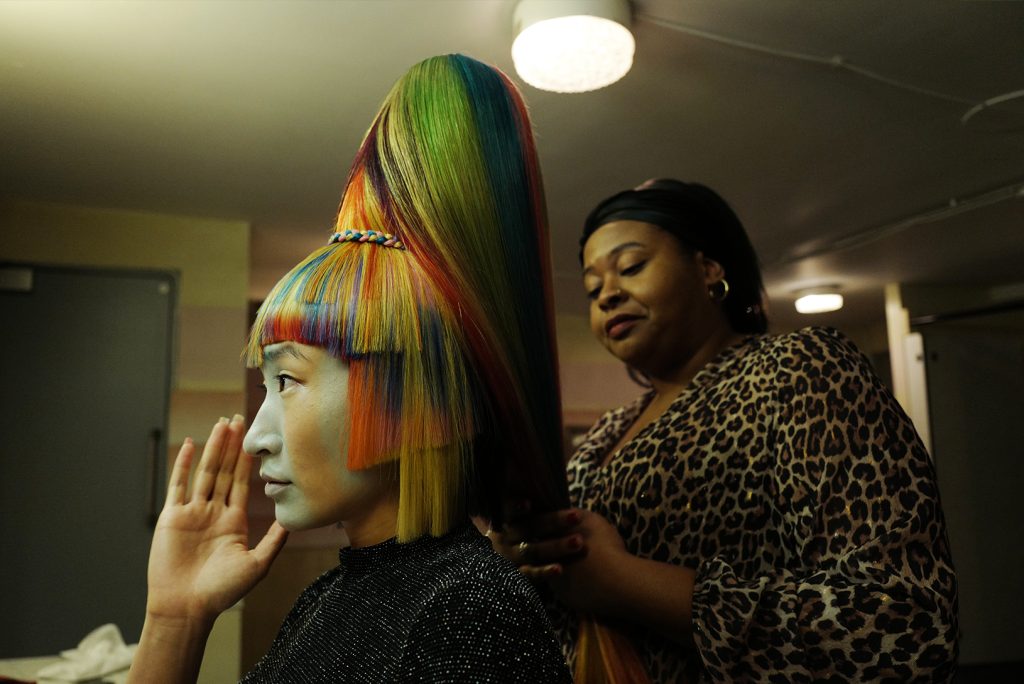 We were kindly invited to a screening and Q&A at Manchester's HOME in May 2023 and were astounded by the film's beautifully shot tale, cast and narrative – but also, the location.
The film takes place almost exclusively inside or immediately outside Preston's Guild Hall – an events complex in Preston, Lancashire. The building is a unique structure, and the perfect set-up to achieve long, single shots down its dramatic corridors and twists and turns. Built fifty years ago in 1973, the intense sterile and clean-cut nature of the building is a perfect spot for an encapsulating and innovative story to be told.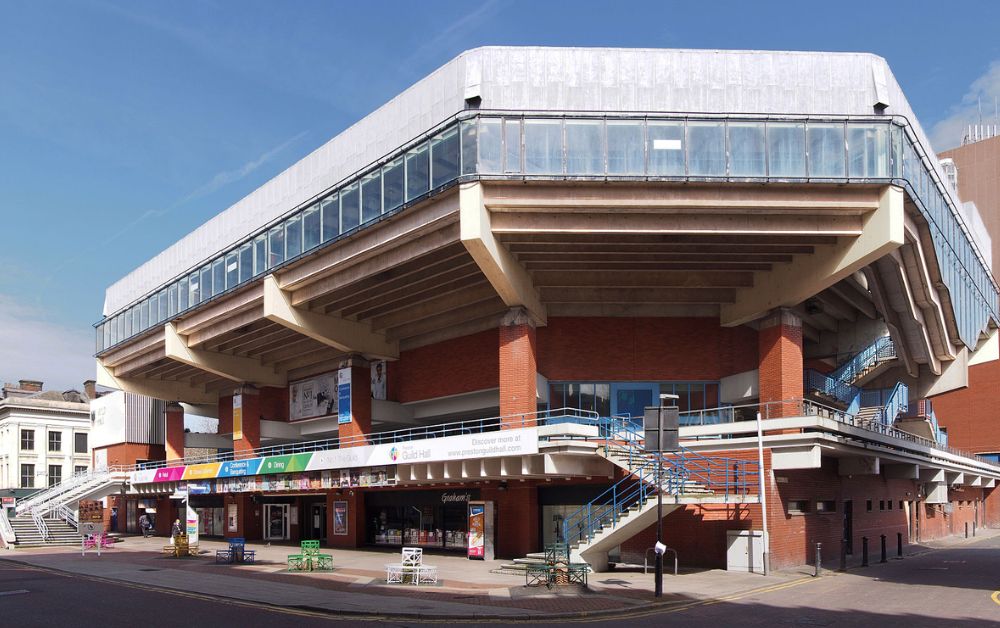 We spoke to Angela Sinclair, from Preston City Council, about welcoming the Medusa Deluxe team to shoot in Preston:
"Preston City Council was delighted to be contacted to use the iconic Guild Hall, Preston as a backdrop for this amazing film.
"Hosting the film production was an exciting and very interesting experience, which certainly took us out of our normal comfort zone as a local authority. There were challenges, both in terms of the way the film crew wanted to use the building and also the timescales – sometimes late at night with short notice asking for assistance – so being able to find quick solutions is a must!
"It was really an enjoyable experience and the whole cast and crew were great to work with, polite and professional at every stage. Being invited to the film screening of Medusa Deluxe was fantastic and having a special mention by the director in the Q&A session was a proud moment for everyone involved.
"The Guild Hall, with her 1970s style, has played host to a number of top performers over the years including David Bowie, Elton John and the Jackson 5 and so it was very fitting that in her 50th anniversary year, she is part of another brilliant production."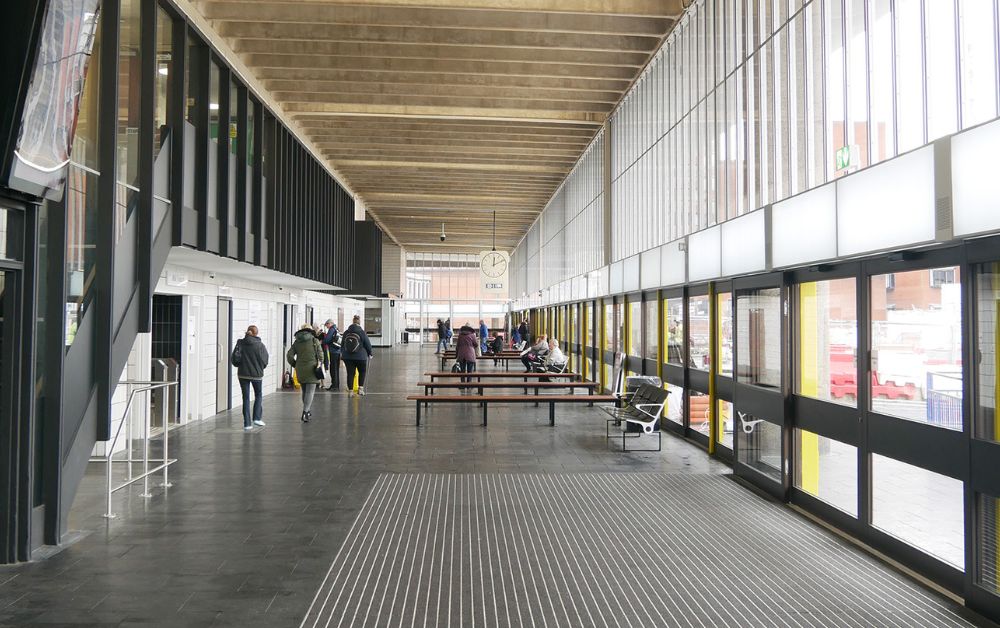 Preston Guild Hall is next to another one of the city's iconic locations, Preston Bus Station, which plays a brief part in Medusa Deluxe's narrative. It may be in the background, but you can't fail to miss it, and it fits into the somewhat dystopian situation the cast find themselves in. The production were supported by Lancashire County Council and the manager of the bus station, Linzi King.
We had the pleasure of speaking to Jim Mooney from EMU about the process of making the film. Having enjoyed filming in Preston, he elaborated on his own account of the search for the right film location and the role that Preston Guild Hall and Preston Bus station played in it:
"As we were working with a very tight budget, there was a lot of logic in looking to shoot outside of London. Tom, our director, had shot here in North West before, and was keen to come back.
The film also needed to be shot in a single location – but required multiple distinct spaces within it and ideally had to be somewhere where we could have our production offices, as well as storage for all our departments and a suitable space for catering.
The demands of the script would also require a sympathetic approach from the local authorities and police – particularly with traffic management. Whichever location we went with, the owners would be required to give us the ability to alter and re-instate spaces/ rooms, as well as give us negotiating costs.
It's worth also pointing out here that with the second lockdown on, although we had identified the Guild Hall as a possible location we had no way of contacting anyone directly in relation to getting access to it.
We made the point therefore of contacting Jonny Shelton to see if he had an inroad to appropriate person at Preston City Council and with two phone calls thereafter, we had the right person and were in! Without help from Creative England's Filming in England Team and Jonny we would have been banging our heads on a brick wall for some considerable time to try and get to who we needed to speak to.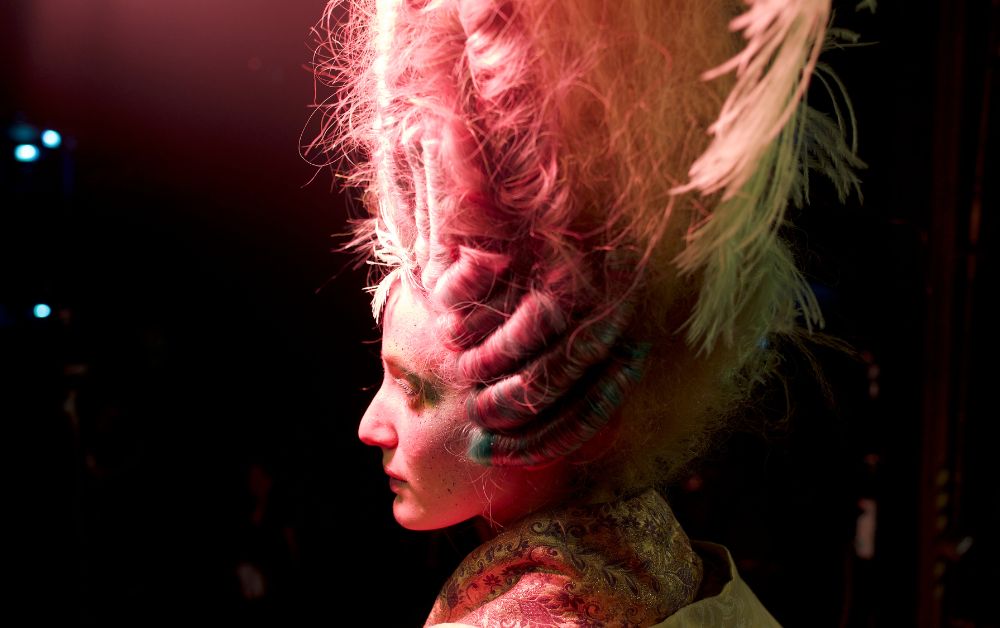 Preston as a location was immense. Firstly, the support from the Council was incredible. Nothing was too much trouble, and as a location for shooting in, the Guild Hall ticked all the boxes. We were able to base the whole of production in the building together with all departments and shot the entire film in the building and immediately outside – with the iconic bus station as the back drop to several scenes.
All staff cast and crew who needed accommodation were serviced in very close proximity to the Guild Hall with virtually all of them walking to work.
The deal the council gave us on the Guild Hall was crucial in allowing us to make this film and the help from them, the local police and bus operators was unbelievable.
It would be fair to say that several of the council's staff were very much regarded as members of the production team. They were an incredible source of help and support and able to assist with any issues we had.
When we got the go ahead to film in Preston Guild Hall from the council, it was clear that a lot of the infrastructure re: road closures, diversion of traffic etc would need reviewing with the council, who hadn't had tonnes of experience in doing so before.
Once this was identified, everyone involved did their part in ensuring we were able to get the right plans in place – nothing was too big an issue. To ensure the road closure for our huge crane "money shot", the guys at the council came up with the most ingenious of solutions. Something we would not have thought of and it saved the day."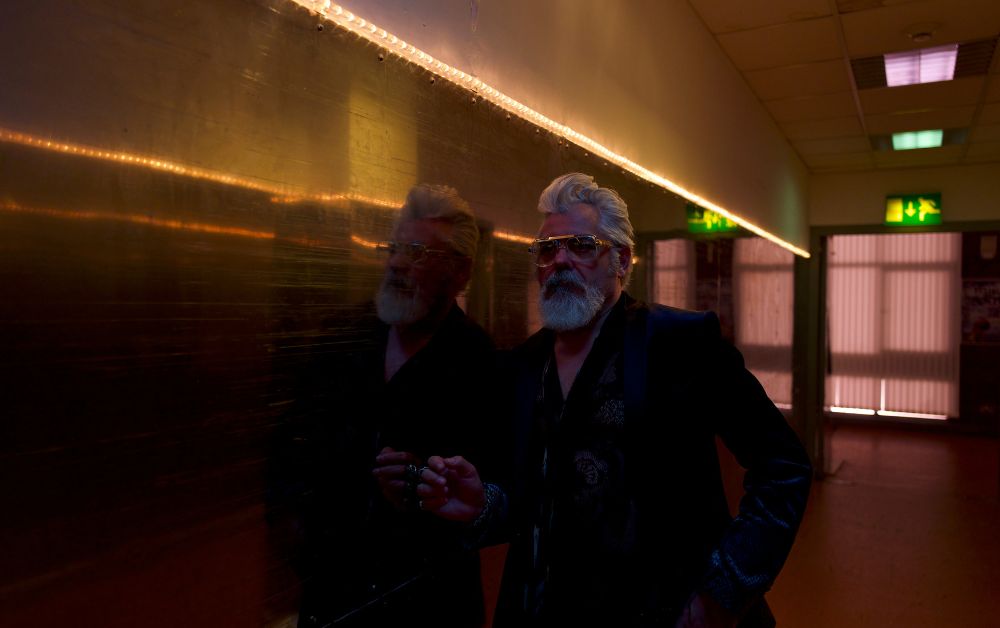 What's more – Jim shared his insights on shooting outside of London, discussing the following observations:
"People tend to be hugely co-operative and helpful in relation to helping film production in the North.
There is a great crew base. Sometimes, people can seem to forget that, because of how much work has been shot around London – professionals from the regions often have to make a lot of sacrifices to work there. Shooting in an area where many crew still live or have family connections is something everyone wants to do.
Kit suppliers are plentiful and incredibly supportive, in addition to having a great number of catering companies.
Locations: for this film to have got a space like we did and at the price we did would have been impossible in London and would have made the film unfeasible. We had the same situation with the film The Show shot in Northampton. Again if not shot "in the regions" with the deal on offer it would have been impossible to deliver.
Finally, the infrastructure up here is as good as anything in London. It's easier to get around and of course the locations available to shoot in – be they buildings or countryside are brilliant."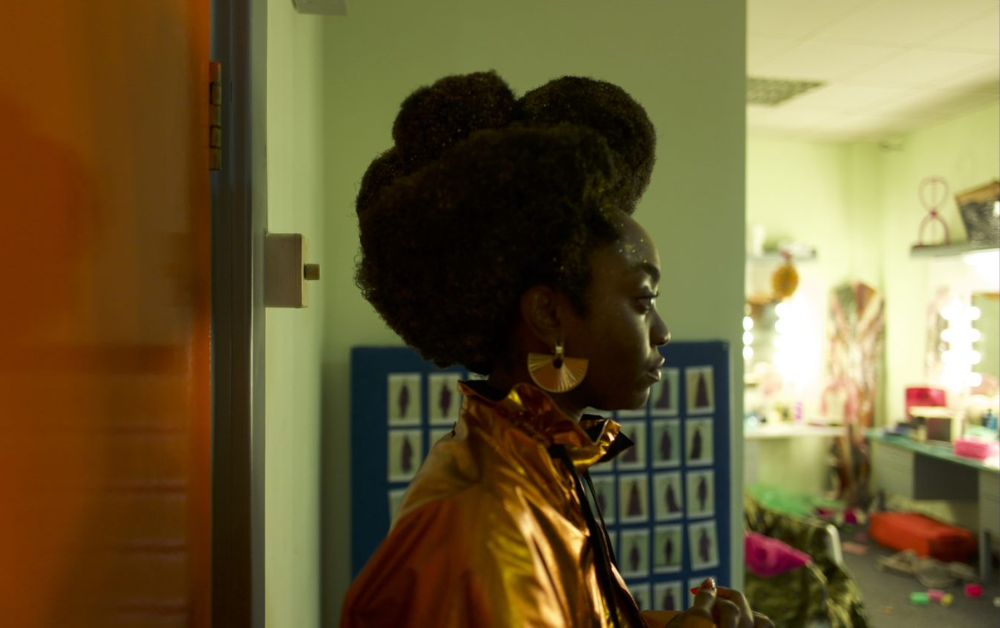 Thank you to both Angela Sinclair and Jim Mooney for their contributions. Medusa Deluxe was released in cinemas across the UK from the 9th June 2023.
Across the English regions, Creative England's Filming in England team are on hand to facilitate high-end TV and feature film productions, working with local and regional partners. For more information on the support we offer, please visit www.filminginengland.co.uk.