December 14, 2020
While 2020 has been a year to forget for many reasons, the traction, support and prominence that the Black Lives Matter movement has gained, albeit due to oppressive actions and circumstances, will hopefully continue to push for equality and parity across society. In the world of domestic HETV Drama, the timing of one of the BBC's latest offerings, in some ways, couldn't be more apposite.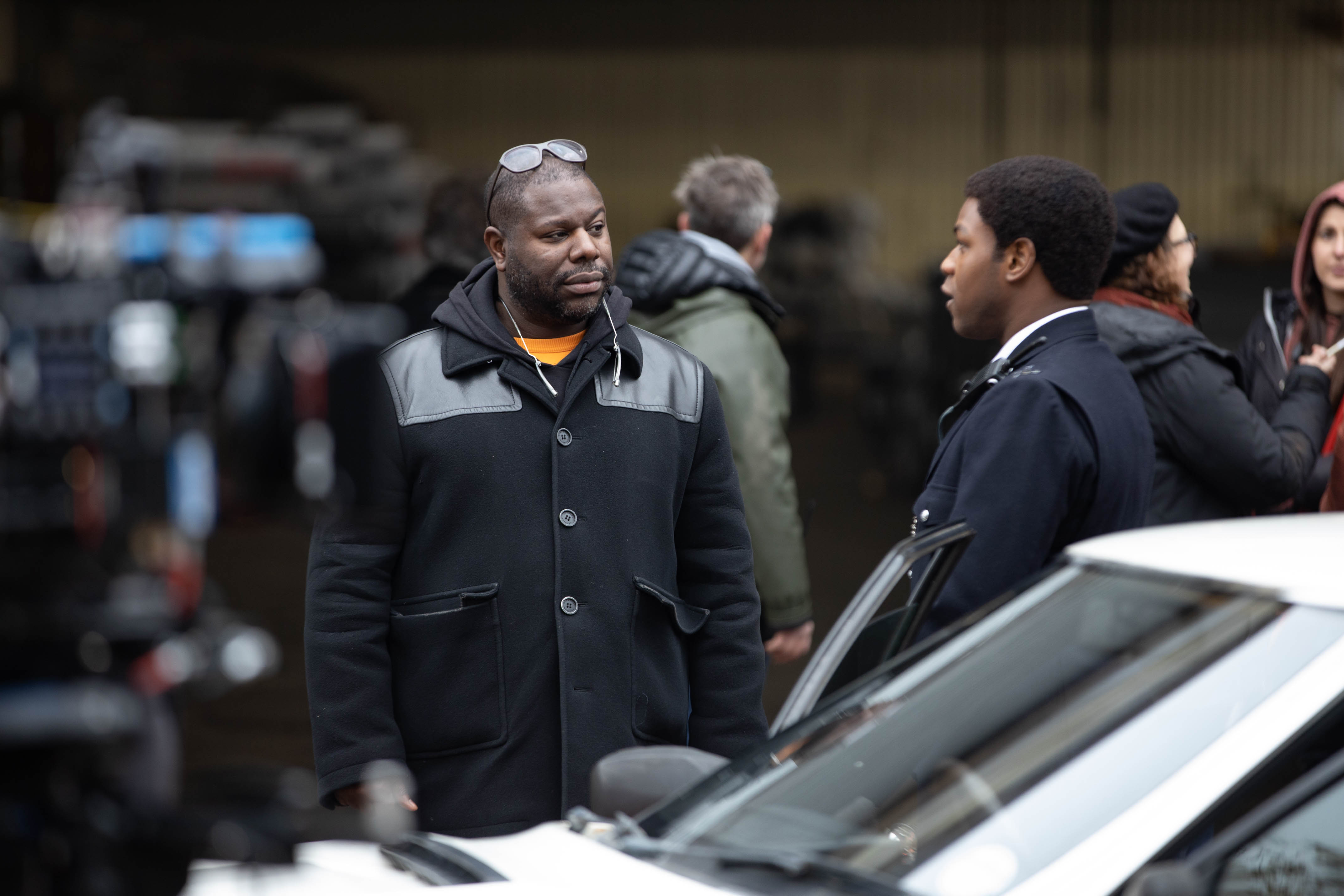 In November of 2020, the BBC began weekly broadcasts of a series of five films, collectively known as Small Axe, from esteemed and award-winning artist and director Steve McQueen. Each film tells the unique story of West Indian immigrants in London between the 1960's and 1980's, and, in true McQueen style, doesn't miss out any of the details – in these cases, the brutal racist and draconian treatment of said immigrants.
The third and fifth of these – 'Red, White and Blue' and 'Education' respectively – were shot on location in Wolverhampton 12 months prior to their transmission.
We spoke to some of the key parties involved in creating the director's vision in Wolverhampton for these episodes – including Wolverhampton City Council, EMU Films, the production's Line Producer Deborah Aston, Location Manager Rob Jones and Creative England's Head of Film Paul Ashton, as parts of the production were supported by Creative England's in-house West Midlands Production Fund.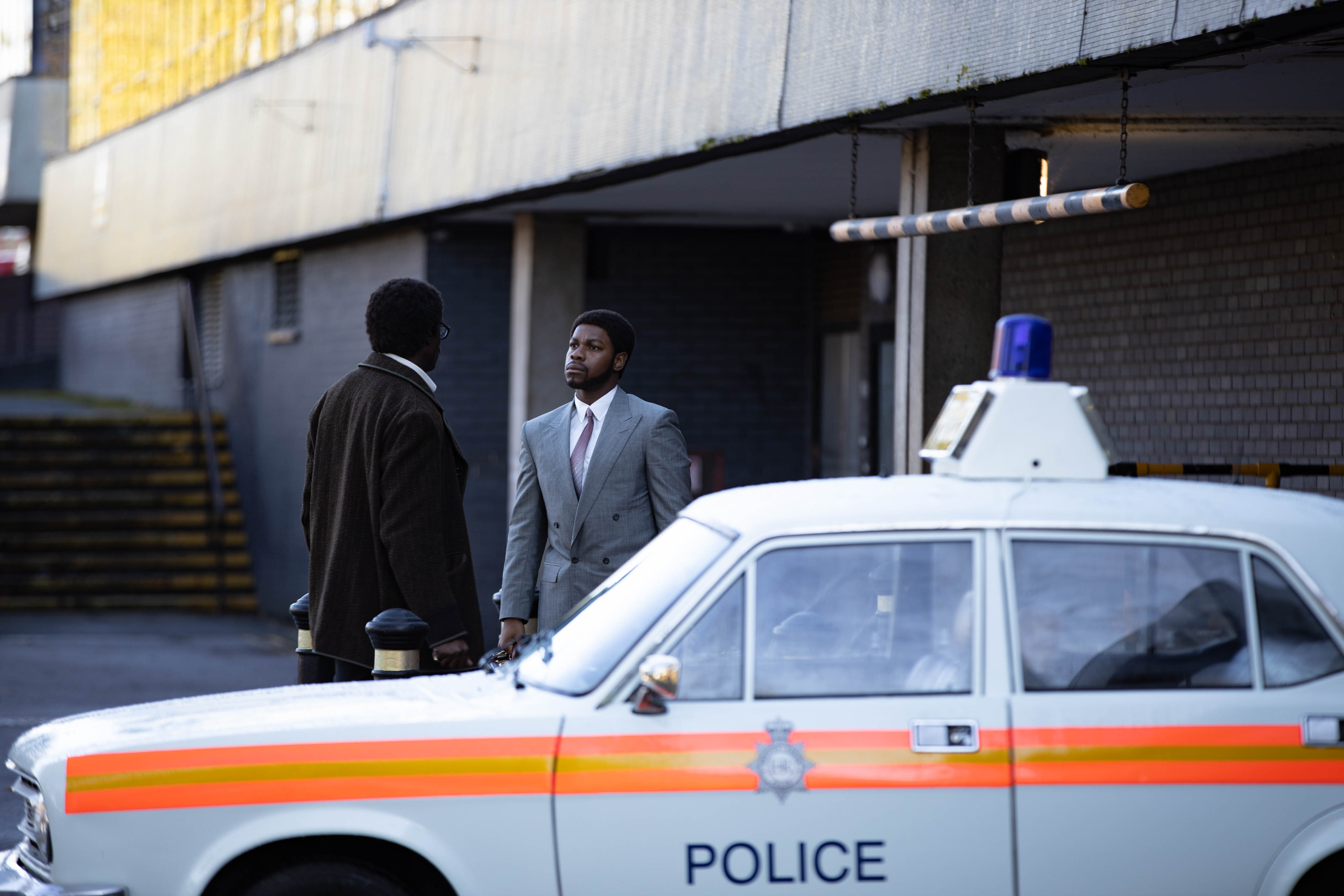 Wolverhampton City Council
In the two of the five films which shot in Wolverhampton, the City Council were involved from the start:
'Our first experience was speaking to Deborah Aston and Rob Jones (Line Producer, Location Manager) who were really interested in using Wolverhampton. They're both local themselves and they could envisage how the city could work, within the era the production was set in, and were exploring ideas of how to make it feasible … our first thought was 'how exciting!' – not only because of the talent attached, but also whilst we'd had some smaller productions in before, we'd had nothing to this extent and with such a high profile. We discussed this with a few colleagues and decided this was definitely something we want to help and support, so we spoke to the Production team to find out how we could help as we have lots of locations and facilities, and what they would want.
'We helped them find a base, which was a recently-closed school which housed all of their people, storage, props and trucks, and somewhere for catering to be, and then the process continued evolving'.
Julia Nock and Crissie Rushton were the key points of contact in the City Council – and despite, by their own admission, not having experience of productions with such size and reputation, their Events team were familiar with the requirements and pace of production:
'Our Events team became involved when the production enquired about production services and plans, for elements such as road closures, police outriders, location shoots at different times of the day. As an Events team, we felt we were really well placed to support these requests because of our similar experiences of logistics in events, which we hold a lot in the city, and contacts that help secure permissions, or for example find ample parking spaces in the city for their trucks. The work is very similar, in terms of pace, and we understood what it was the Location Manager and Production Team wanted to see and how it would be successfully delivered. Also, we ensured the production only spoke to us, rather than having them communicate with loads of people, which streamlined the process – we looked after what every they needed, investigated and actioned internally, and shared progress with them just from ourselves'.
Both Julia and Crissie foresaw the potential benefits, as did their wider team and CEO:
'We were acutely aware of the economic impact it could bring and how important that is to the city – not just on leasing our property but the effect on the local economy through local services, such as staying in hotels, and spending money in local shops, restaurants and businesses … it was very much a team effort in the council as we could all see the various benefits, and the enthusiasm came from the top and we were regularly in touch with our CEO about plans, schedules, and what was happening, and they were very supportive.'
Since Small Axe, the City Council have housed another production of size, this time a Feature, and they feel that other Local Authorities could have similar success to themselves if they are willing to take on a challenge:
'Any other Local Authorities who are new to production can definitely pull it off, by understanding it's a challenge, and the production's team have very demanding jobs and will sometimes need support pretty quickly for a wide range of things. The internal support we had from other departments and seniors was massive, as we were all of the same page, and were as efficient as we could be as we saw the common goal and its benefits'.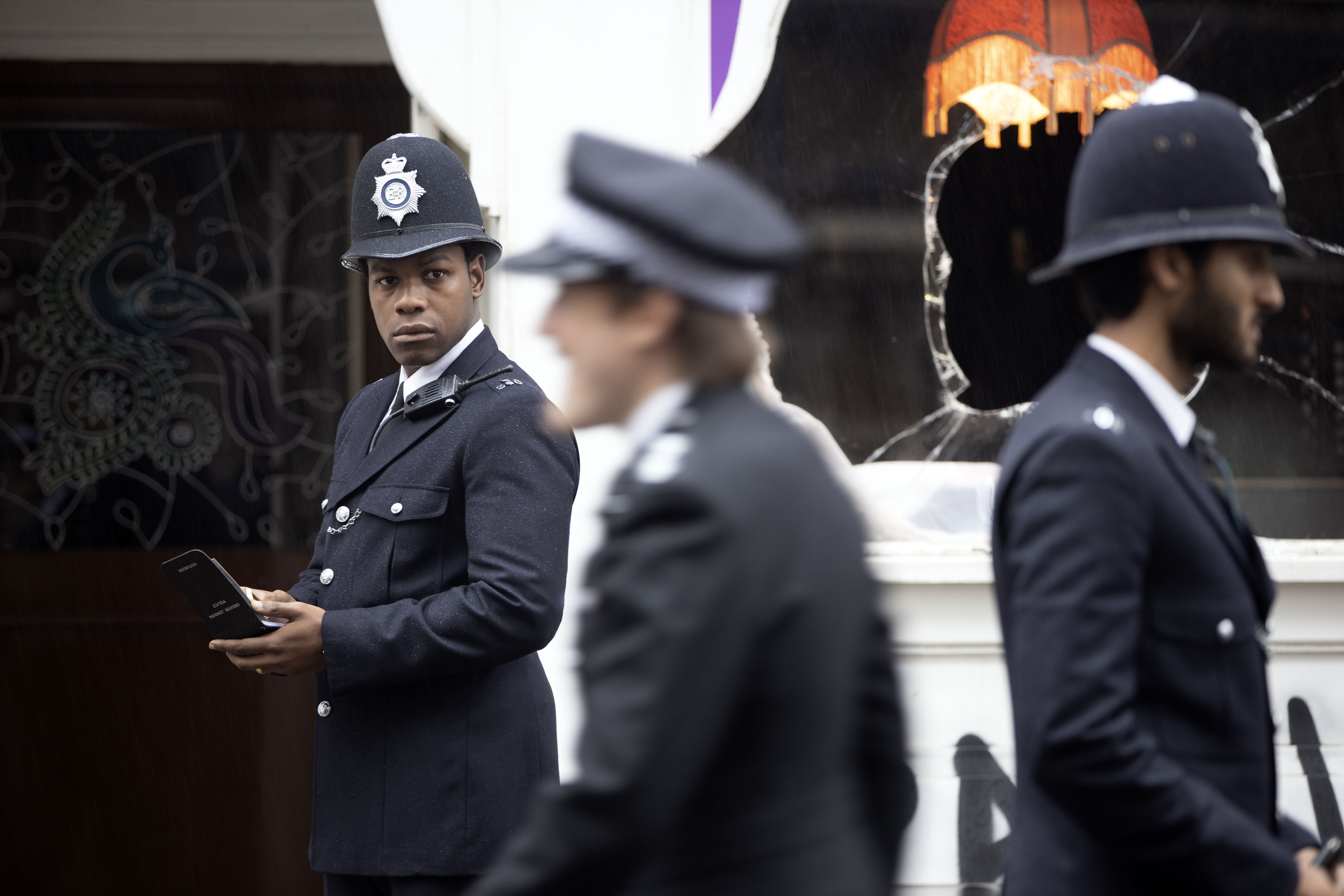 Deborah Aston – Line Producer
Luckily for the production, they had the perfect Line Producer for the job; someone local, and with an extensive record of working on projects with profile and size – who was very impressed with the local support:
'I can't speak highly enough of Wolverhampton City Council and the support we got from them. A few years ago I'd been looking at shooting something in the city and remembered how the council had responded so positively, so they were the first people I spoke to with this project and they were exactly the same. I'm a huge advocate for getting money back into the local economy, and we were able to spend a good amount on hotels, catering, taxis, transport, local services, which has a positive impact . For some local authorities, small businesses and communities who might be stretched, particularly inner-city, I'm fully aware that each pound spent locally counts and can make a difference, and because of the support of the city council being so amazing, it enabled us to do that. In addition to the financial boost, productions create local morale and civic pride too and generate tourism.'
Deborah – and the production's wider crew – also had warm words for her hometown:
'We wanted to be able to show the beauty, diversity and value it has a location. I move around the UK a lot with work, but being here with Small axe and subsequently bringing Benediction here,   I have completely fell back in love with the area again and its potential offer to industry. The wider West Midlands has everything – urban locations and cityscapes, stately homes, rural and countryside, and everything in between, and a lot of it is untapped and really fresh. All the crew praised the locations and services we had, compared with other areas – they couldn't believe how easy it all was!'
Deborah was also keen to highlight how we here at Creative England are a piece of the puzzle:
'The support Creative England gives to regional filmmakers and films allows us an opportunity to bring important stories to life, support local talent and start to build an infrastructure that is much needed in the region.'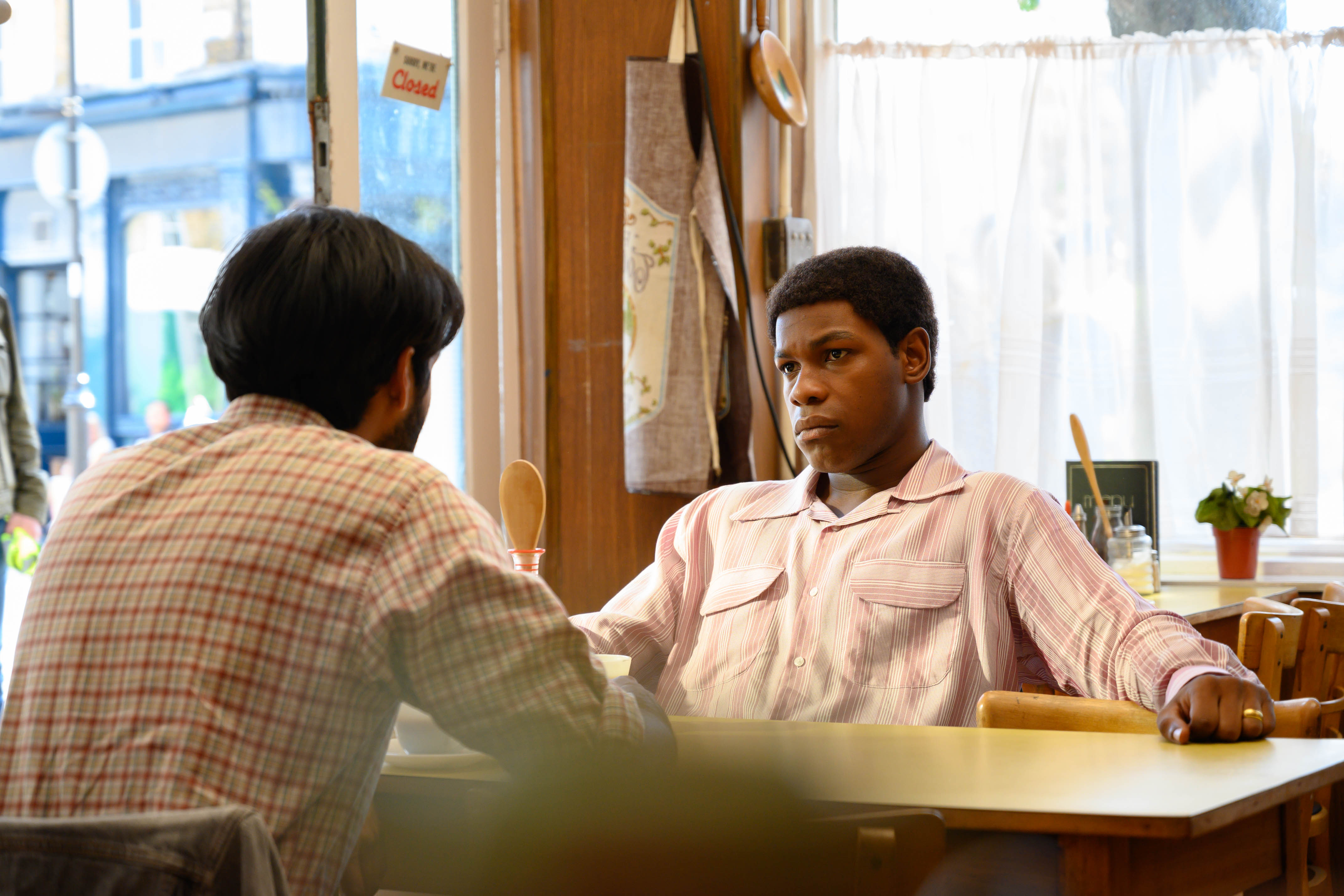 Rob Jones – Location Manager
With a role that is very much what it says on the tin, Rob had several locations to organise – as any watchers will have seen from both films. A plentiful array of places and infrastructure, all of which required liaison and strategical planning in order to successfully deliver:
'I've never met a Local Authority who came back to me so quickly with support, or suggestions, or answers. They totally understood the speed at which we work, which doesn't happen everywhere. The Events team were fantastic and ensured so much for us – they made things like road closures, that can sometimes be quite difficult, really easy and straightforward and in good time. In addition to the City Council, the Housing Authorities were really helpful'.
Rob also said the infrastructure and size of Wolverhampton made it perfectly workable for productions, who get on the move and from A to B quickly and efficiently, and that the locations on offer were more than worth it:
'We were really close to Wolverhampton Ring Road, which meant we could get around really quickly when shooting on location. Our Director loved all of the locations, there's such variety in Wolverhampton, and it passes for London very well. I couldn't identify the best but that's simply because there were so, so many! They had the perfect atmosphere for the cast, and we felt they were very true to the pieces for Red, White and Blue and Education'.
Similarly to Deborah, Rob told us that he would be more than happy to go and work in Wolverhampton again:
'I'd go back to Wolverhampton in a shot, nobody palmed us off anywhere, the ease of getting from one place to another and the city's infrastructure made it all so easy. All of the crew felt this too – how easy it all was, and that it went like a dream! The combined offer of access to property, highways and parking was perfect, I phoned them all the time and they were always very happy to help and be supportive'.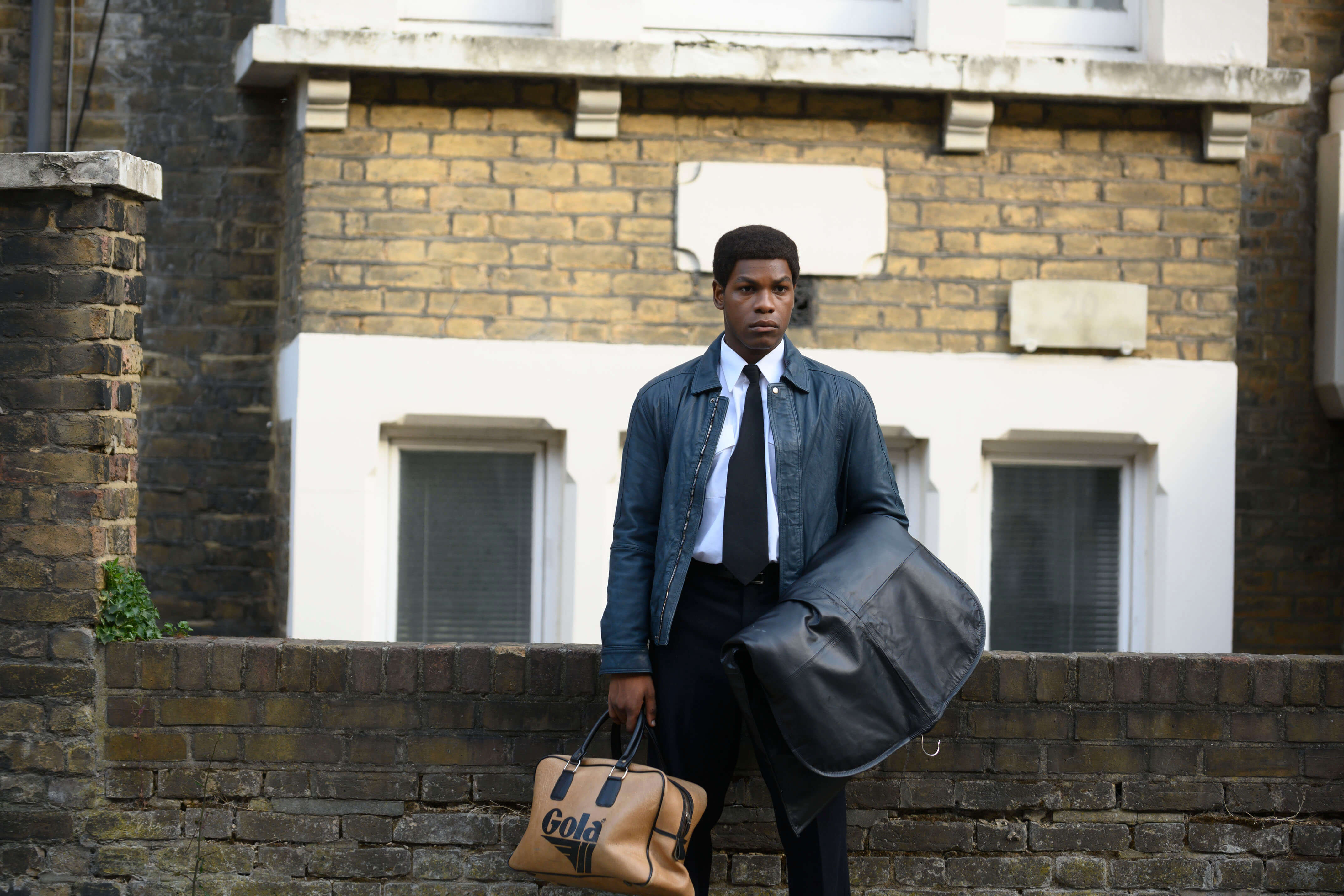 EMU Films
Alongside Turbine Studios, EMU Films produced Small Axe in Wolverhampton – and Jim Mooney spoke glowingly of the area and the funding support available from Creative England:
"From my own personal position, it was clear to see that the ease we had with dealing with all production matters in Wolverhampton was generally easier and far more cost effective than working in, say, London. People and businesses we worked with locally we generally so much friendlier and keen to assist. As a region, the locations we have used have been absolutely brilliant. BENEDICTION (a Feature Production which subsequently shot in Wolverhampton) also had some stunning locations – some which have never been used before which I personally found incredible.
The support Turbine Studios & EMU have had from Creative England was invaluable in being able to complete the SMALL AXE Series. For EMU, in its own right, this was repeated with the shooting of BENEDICTION. Creative England as a body has been invaluable to EMU Films since our inception and WITHOUT their support in so many ways, from initial business planning, through business development funding to actual production funding we would not be where we are at today."
Paul Ashton – Creative England's Head of Film
Creative England manages the ERDF-funded West Midlands Production Fund, which was set up to support production activity in the region for film and HETV.
Creative England had worked with EMU before on a range of feature films, so when they approached us with this unusual TV series from such world class talent we were keen to help realise their ambitions and bring production to the region. The purpose of the fund is to help rebuild a sustainable production landscape and infrastructure in the West Midlands and a key part of that is supporting high-end, high-profile content in the region to demonstrate what the region can offer. We also knew that the region would offer a fantastic range of locations and crew but without many of the logistical challenges of filming in London. Ultimately it was a very easy decision to back Small Axe and the sheer quality of the films is there for all to see.

You can watch all five Small Axe films on BBC iPlayer
Creative England's Production Services Team are funded by the BFI to provide comprehensive support to the HETV Drama and Features that shoot across England, outside of London. For more information, please visit www.filminginengland.co.uk