September 13, 2023
As autumn approaches, production in England has slowed down due to the ongoing SAG-AFTRA and WGA strikes in the US. A number of projects have been halted, such as Beetlejuice 2, Wicked and Deadpool 3. We understand that this is a challenging time for the film and TV community and we continue to hope for a swift and fair resolution for all parties.
Still, some domestic productions are still filming – and we've had a look at some of the films and TV series which have either started filming or are still filming during this quarter so far.
North West
The Bay Series 5 – Tall Story Pictures/ITV
Where? Morecambe Bay, Lancashire
The fifth series of ITV crime drama The Bay started filming in Morecombe Bay in early July, continuing the story of the D.S. Jenn Townsend, played by Marsha Thomason.
The Gathering – World Productions/Channel 4
Where? Liverpool
The team behind brand new six-part series The Gathering arrived in Liverpool City Region in late July to begin filming in Merseyside. The events of the series are incited when someone is attacked in a nightclub, with the storyline then following a group of people who all had a reason to commit the attack.
Playdate – Quay Street Productions/Disney+
Where? Manchester
Quay Street Productions are bringing us a brand new drama series, which started filming in Manchester this June. Playdate will be a psychological thriller and was described by executive producer Nicola Shindler as 'any parent's worst nightmare.'
The Responder Series 2 – Dancing Ledge Productions/BBC
Where? Liverpool
Following the success of its first series, Martin Freeman fronted series The Responder started filming its second series in Liverpool this September.

Midlands
Phoenix Rise – BBC Studios
Where? Coventry, Warwickshire
Following the success of its first series, school drama Pheonix Rise is back for a second round! The production started filming in Coventry this August.
Joan – All3Media/ITV
Where? Coventry, Warwickshire
Game of Thrones star Sophie Turner has returned to her home county of Warwickshire where she is filming new drama Joan which centres around real life 1980s jewel thief, Joan Hannington.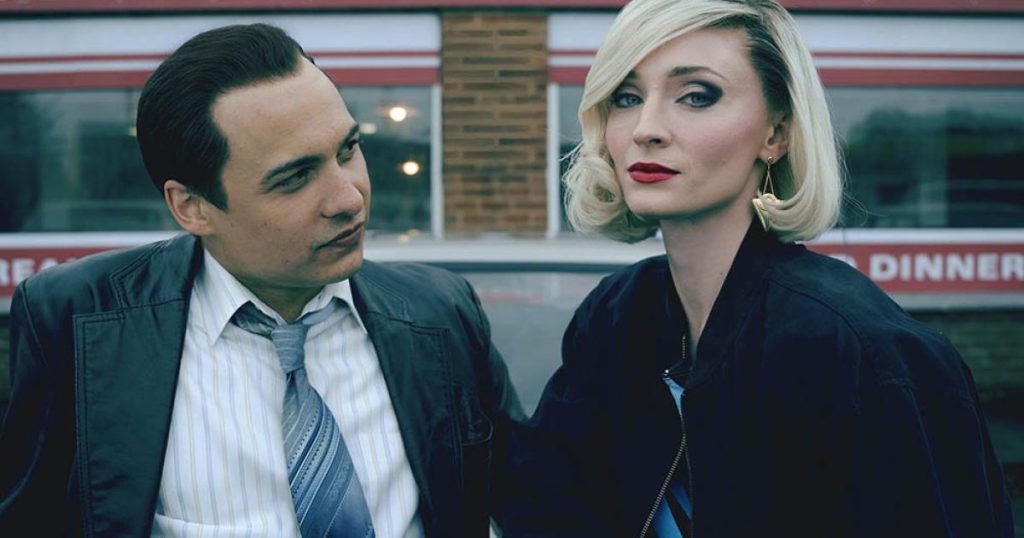 South West
A Good Girl's Guide to Murder – Moonage Pictures/BBC Three
Where? The Bottle Yard Studio
A mystery thriller adapted from Holly Jackson's hugely successful novel, the production behind A Good Girl's Guide to Murder arrived at The Bottle Yard Studios to start filming in July! 
Beyond Paradise Series 2 – Red Planet Pictures/BBC
Where? Devon and Cornwall
Death in Paradise spin-off Beyond Paradise is back for a second series, with the production team returning to film in Looe, Cornwall.
McDonald & Dodds Series 4 – Mammoth Screen/ITV
Where? The Bottle Yard Studios and on location in Bristol and Bath
The fourth series of the ever-popular detective drama McDonald & Dodds started filming this summer, using the fantastic offerings of Bristol and Bath as its backdrop.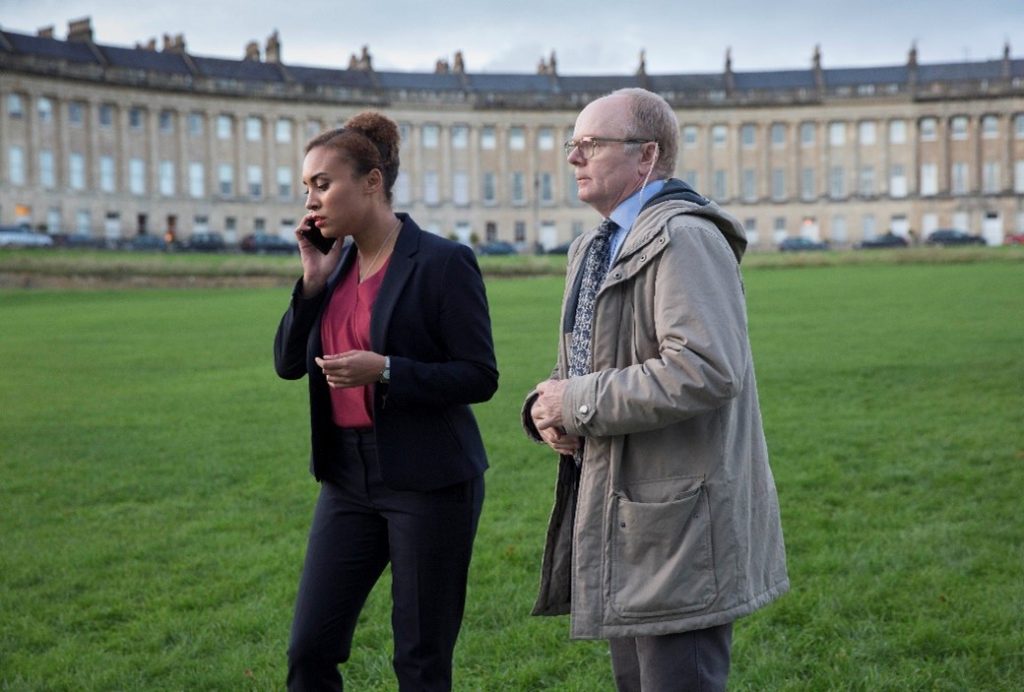 East & South East
Silo Series 2 – AMC/Apple TV
Where? Hoddesdon Studios, Hertfordshire
In June, Series 2 of the dystopian tv series Silo started filming in newly developed Hoddesdon Studios, which follows a group of people living in a giant underground silo. Production has however now been put on hold.
Snow White – Disney
Where? Bedfordshire
Following live-action remakes such as Lion King, The Little Mermaid, Aladdin, Disney are turning their attention to Walt Disney's first fully animated feature film, Snow White, with cast and crew spotted filming in Bedfordshire in late July. Production has now been put on hold.
The Sandman Series 2 – Netflix/Warner Bros. Television/DC Entertainment
Where? Shepperton Studios, Surrey
The second series of Neil Gaiman's The Sandman started production on June 23rd, which centres around a fantasy family and is again based at Shepperton Studios. Production is now on hold due to industrial action.
North East
After the Flood – Quay Street Productions/ITV Studios
Where? Teeside
Quay Street Productions are working on another upcoming drama, After the Flood, written by acclaimed screenwriter Mick Ford. It centres around a community hit by a devastating flood and has also been filming in the North West.
Across the English regions, Creative England's Filming in England team are on hand to facilitate high-end TV and feature film productions, working with local and regional partners. For more information on the support we offer, please visit www.filminginengland.co.uk.