February 23, 2021
Wells Cathedral in Somerset is the first fully gothic cathedral in England, and with its wonder of medieval architecture and range of unique spaces available, it has proven a massive draw to a number of film productions, including Wolf Hall, Poldark, The Spanish Princess, and A Discovery of Witches.
Following the announcement of further national restrictions, the Filming in England team focuses on how popular filming locations are navigating lockdown 3.0. We interviewed Events Manager, Matthew Minter at Wells Cathedral on how they have adhered to the strict Covid secure safety measures, whilst still maintaining a film friendly attitude towards production. Matthew has been in post since early 2019, developing the events role and further attracting productions, seeing a noticeable rise in enquiries since the lockdown.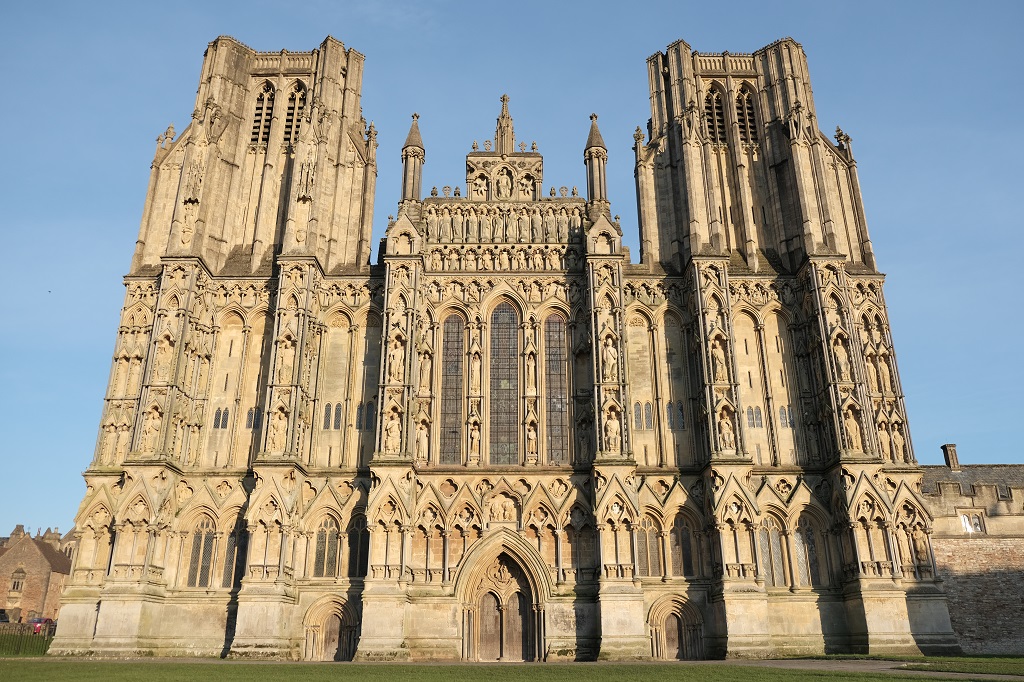 Have you seen a noticeable difference in filming requests at Wells Cathedral since the Covid-19 pandemic?
Yes, there has been a significant increase in requests to come and visit Wells, doing site visits and recces for filming in 2021. In fact we have had a fairly good stream of enquiries since the film industry opened-up again.
How have you managed film crews coming to recce the cathedral and what changes have you seen?
Recces have been done with fewer numbers in general, and for initial site visits maybe with only one or two people. A cameraman has unusually been present so they can relay what they have seen from the location. On a recent recce there was a team of about 25 attending and with such a large number I asked them if they could come outside public opening hours which they were able to. When looking around various parts of the building, for example the high parts, we do have a limit on how many people can be in those spaces, so we ensured we had smaller numbers of people going up at one time and in groups of no more than six.
Probably the most important thing was that this specific production had a representative from their Covid team, someone really clued up on everything relating to Covid procedures, ensuring crew were keeping their distance. It was reassuring to me to have someone else taking responsibility for the safety and wellbeing of the crew and having eyes on what spaces they were going into and how many people could be there safely at any one time.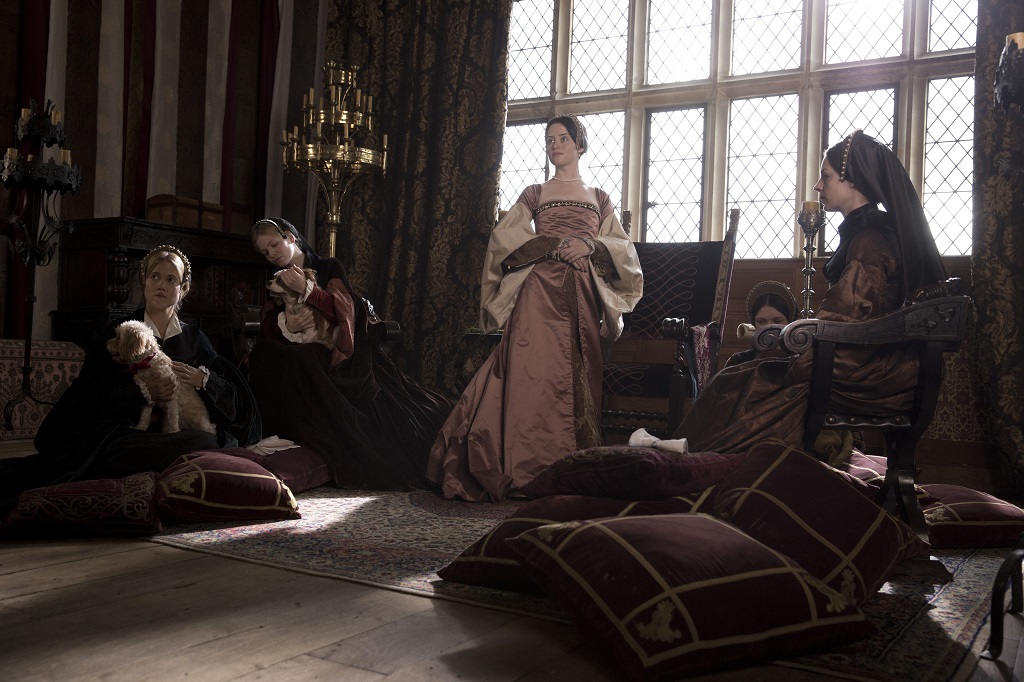 What productions are currently filming at Wells Cathedral and how have they maintained Covid-secure filming protocols during the shoot?
Becoming Elizabeth (Starz) filmed here earlier this year and the protocols they had in place, from my perspective as well as for the team here at Wells, was that we actually had not felt as safe in the building as we did whilst the filming was taking place because those rigorous protocols were there.
They did temperature checks every day on arrival before entering the building and a wristband had to be worn to say your temperature had been checked – and that was just the first level of checks. Those checks involved the entire cathedral staff that were working in the building as well as the whole of the film crew and cast.
The second level of their Covid protocol, which was absolutely essential, and I applaud that they had this in place, was that they had a Covid test system. If you were wearing PPE you could be in the 'blue zone' for example and couldn't go anywhere else. If you were in PPE but had had a certain amount of additional checks or were doing something else you could be in the 'amber zone'. And then if you had a double negative Covid test within two days of filming you could go onto the set and have access to the 'red zone' and all areas. Unless you had that red tag you couldn't go in that zone which was very important and made people feel and be safe.
What has been the main challenges on managing productions during the national lockdown?
I think the main challenges have been to make sure from the cathedrals perspective that we are maintaining a level of safety throughout the building for all our visitors alongside film crews. To clarify, we are not open for general visitors or tourists but open for individual private prayer and reflection currently four hours a day. Therefore, when we have a film crew working it is essential for us with our own Covid protocols that our visitors can come into the building and exit the building without being in contact with any of the film crew and of course vice versa, so it worked both ways. In order to do that we have had to tweak our current 'Covid one-way system' and barrier off the whole of the north aisle of the cathedral to leave a runway for the film crew to go in and out. We ensured that proper bollards are used to form a partition that works safely and efficiently.
Why is it so important for locations like yourself to try to remain film friendly and open for productions?
It's a two-way thing, for me understanding the world of the arts a little, people are eager to be working and for those not actually involved in the arts industry, they are still wanting to watch things on TV. The Film and TV industry being allowed to operate is fantastic for the general public's wellbeing. If we have film companies that are keen to come and film and they have the protocols with the government's backing to do so safely, then it's important for us as a cathedral and a prominent location to try and work with production companies in order for them to work. Furthermore, for the cathedral, filming is an important and very welcome source of revenue at a time when otherwise we are not permitted to be open for tourism and therefore, we are not receiving donations from visitor footfall. We are currently not holding public services and crucially for me as Events Manager, we are not able to hold live performances, concerts or events at the cathedral where we would hope to generate income. Really whatever revenue we do receive from facilitating filming at Wells Cathedral is a win-win for us and the production team here on location.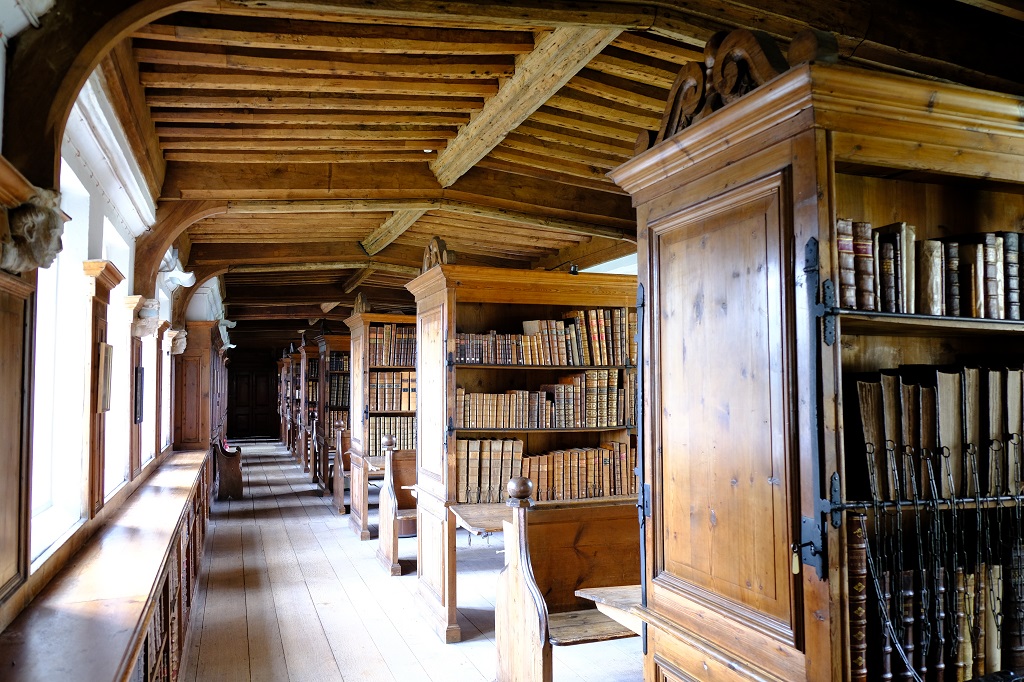 What advice would you give to location owners looking to welcome filming during the lockdown period?
First of all, don't be put off by the Covid lockdown, because places can be receptive to enquiries – certainly Wells Cathedral is very receptive to filming enquiries! I suppose going back to what I said before, ultimately if we at Wells Cathedral have our own Covid protocols in place and are maintaining the very highest standards in adherence to government guidelines, and a production company is also operating with the very highest levels of Covid protocols then we can hopefully all work together in the safest possible environment. I think it's all about keeping everybody as safe as possible, be it employees at the location, the employees of the film company, the cast, crew and the general public.
How valuable do you feel the advice and guidance provided by Creative England is in supporting locations and productions during this time?
As an Events Manager hoping to entice production companies to film at Wells Cathedral, it's fantastic to know that there are other people helping to promote filming in England and specifically here at Wells Cathedral. It's a fantastic tool and it's great to have that back-up from Creative England.
---
Creative England can advise that Covid-secure film and TV production operating under BFC or Broadcaster Guidance can continue in England under the new restrictions thanks to the comprehensive Covid safety protocols prepared by the British Film Commission – Download the Working Safely During Covid-19 in Film and High-end TV Drama Production here.
Please do visit our Covid-19 Production Guidance for links to industry guidance, our Local Authority Resource Centre to access the Covid-19 Action List which was specifically created for Local Authorities to re-purpose for filming in Public Locations across England and our Local Authority Guide to managing filming safely during Covid-19, which includes Filming with confidence during Covid-19 as a useful explainer on how the film & TV industry is safe to continue filming activity during Covid-19.