June 19, 2023
Around a quarter of a century ago, the world of film was shaken by a seemingly unlikely candidate.
The UK was still riding high on the waves of Cool Britannia. A new dawn had broken politically, with the promise that 'things can only get better' drowned out only by the music of Britpop. Turner Prize winner Damien Hirst and the Young British Artists had revolutionised modern art.
Much of the decade's turning points were centred around the booming capital of London, which was closer to its Swinging Sixties reputation than it had ever been. Four Weddings and a Funeral and 101 Dalmations had shown the world archetypal and iconic visuals of London in all its glory, which reiterated that it was the place to be.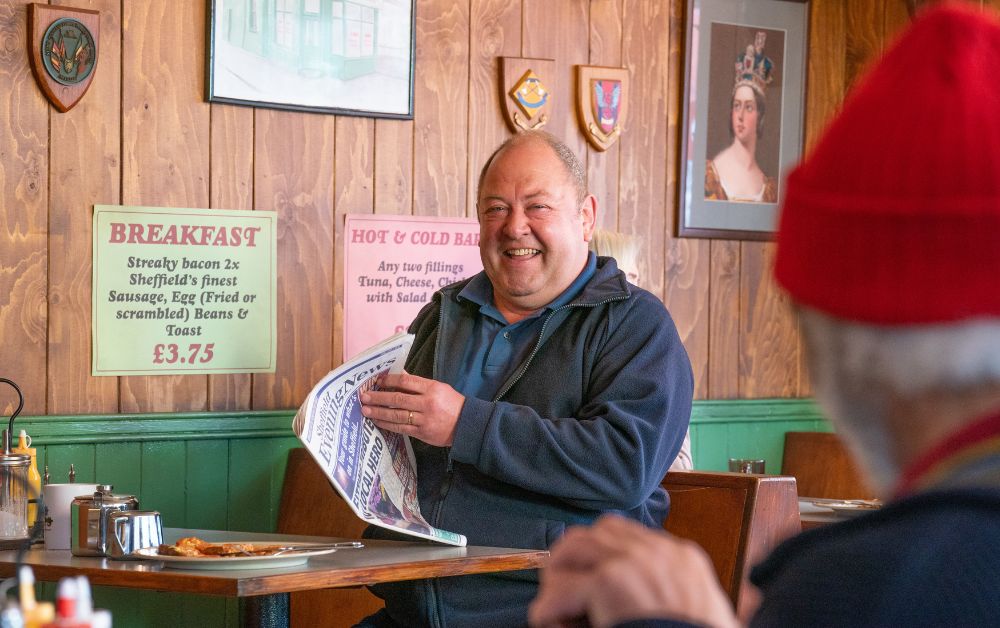 However, there were signs that the nations and regions were just as capable then as they are now of telling stories that everyone wanted to hear and see. In 1996, it was Trainspotting; a year later, and complete with Robert Carlyle fresh from Danny Boyle's classic, The Full Monty was released. The film was shot in Sheffield and Derbyshire against a modest budget of a few million pounds, but went on to be one of the most successful British films of all time – making around a quarter of a billion at box office, and being nominated for four Academy Awards in 1998 (and winning one). No one had expected the film to be rubbing shoulders with Titanic, which it was nominated alongside; other names that year included Judi Dench, Jack Nicholson, Kate Winslet, Dustin Hoffman, Helena Bonham Carter and Matt Damon – but none of them were nominated for stripping.
Fast forward to 2023, and Disney+ have answered a question that many of the film's fans want to know: where are they now?
The series shot across Yorkshire and the North West, and we have spoken to some of those involved to get the full story on The Full Monty.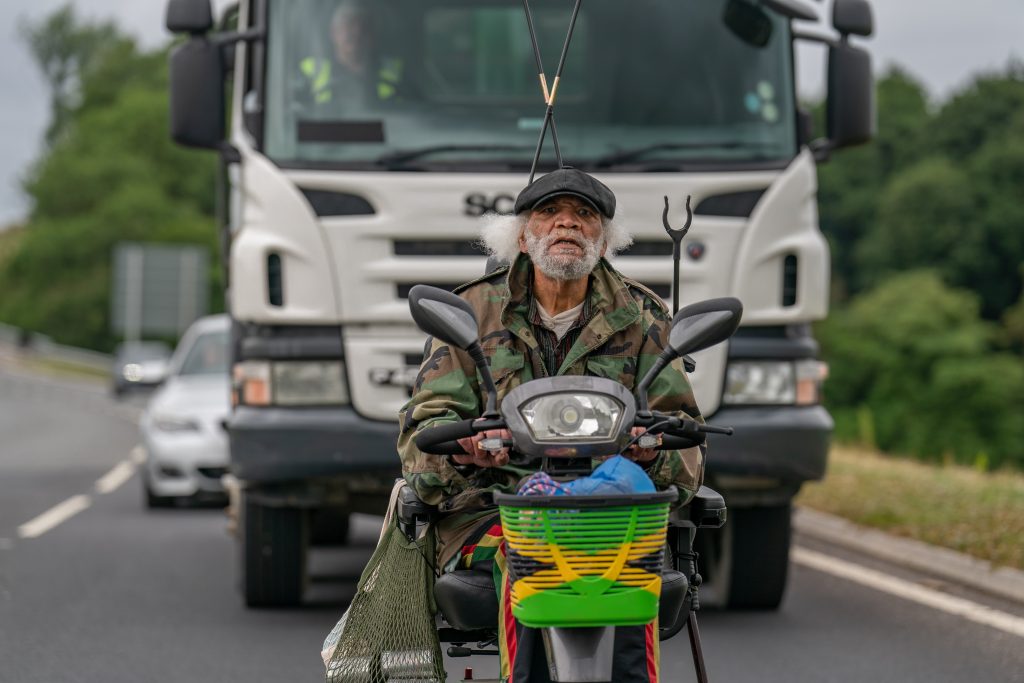 The Locations Department
Made up of Gary Barnes, Alex Tridimas, Ian Findlay and Kristie O'Brien, the Locations Department on The Full Monty had an enticing challenge on their hands:
"Our team are tight-knit and have worked on many big productions together before.
This story was one that we had to handle with care – we thought that it would probably get huge audiences, given the success of the original film from 1997 which we all adore! We also knew that the locations in the original film were iconic, and a huge factor in the story and how it was told.
Our knowledge and experience helped us in finding the right spots around Yorkshire and the North West – some of the locations were easier than others, but we are really proud to have been a part of this and to have been able to provide locations to our wider production team that met the requirements of their creative visions and aims.
We can't do what we do without the support of the Filming in England Team in Creative England, and the other screen agencies and councils that we approached – such as Liverpool Film Office, Screen Manchester and Screen Yorkshire.
The Production Liaison offer from each of those teams helped us immeasurably and we continue to use them to this day!"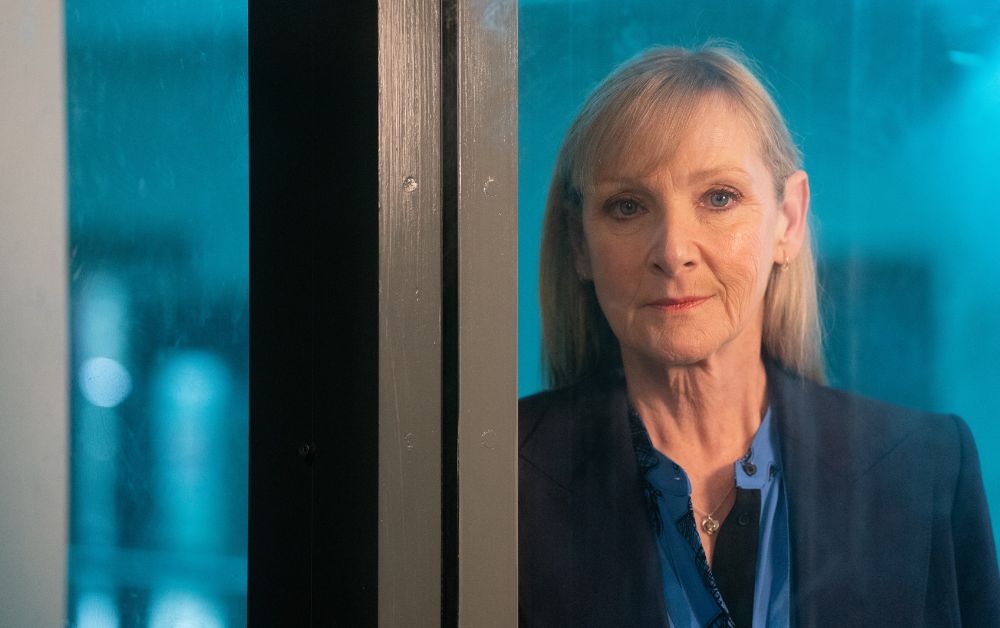 Salford City Council
Salford is one of two cities in Greater Manchester, and whilst it may be less well known than it's Mancunian counterpart, it remains a hugely popular area for domestic and international dramas and features to shoot in.
The Full Monty shot a few locations in the city, including a big sequence on the Salford Western Gateway with the support of Peel Holdings.
They also benefited from support offered by Salford City Council – who are proud members of Creative England's Filming in England Partnership.
Councillor Hannah Robinson-Smith, Salford City Council's executive support member for culture, communications and strategic priorities, said:
"We're proud that Salford is a film friendly city, we understand the value and opportunities this creates for the local economy and it's really positive to see more and more productions like this choosing Salford. The team here at the council work closely with Creative England to facilitate and support productions as much as possible.
Salford is a diverse city with a diverse range of intriguing and appealing locations that offer a real variety to film makers and this is reflected in the different productions that we have been welcoming to the city over the last few years. As with any fan, I'm looking forward to seeing the Full Monty story and characters continue and excited to see Salford on screen once again."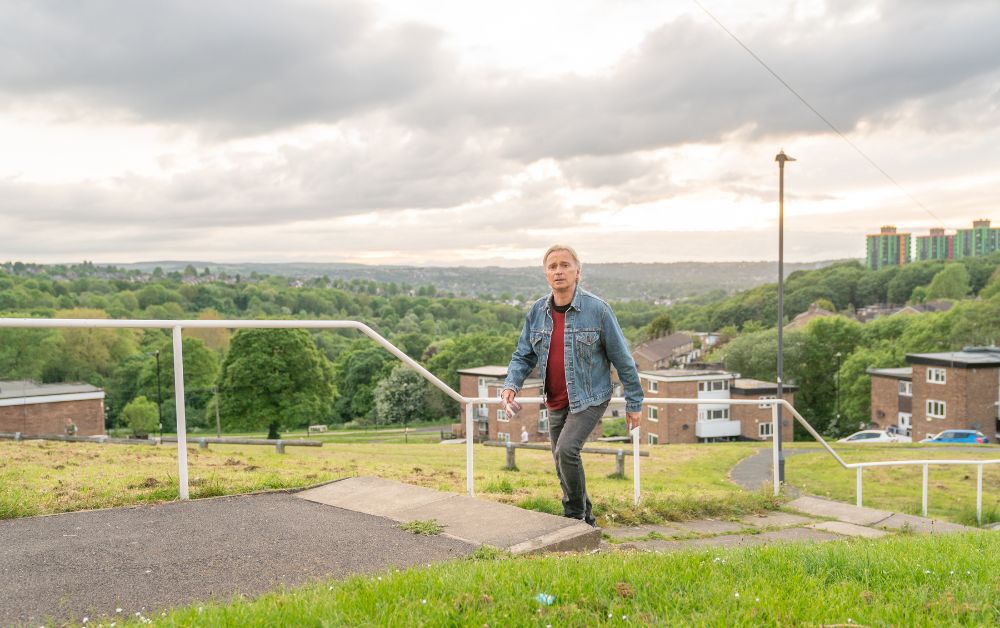 The University of Salford
Universities often own and manage a wide range of period and contemporary infrastructure and architecture, which perfectly defines the offer from the University of Salford. Esther Betts from the university, who has helped many productions in the past, told us more:
"We loved having The Full Monty Production Team with us in June 2022.
It is great when film crews come back to us, who we have worked with before, it makes things a lot smoother and easier to deal with.
Several "hospital" and "shop" scenes were filmed and their unit base was parked with us too.
It is always interesting to see the different reactions we get when filming on Campus starts. From the Academics and different Departments, who we need to get permission from to film in their areas, to Estates staff keen to get into the scenes as extras or hunting for an autograph.
The experience is a positive one, as it makes our Campuses look alive and we are trying to work with our Arts and Media Team to get our Film Students more involved.
Together with the help of Creative England, we always try to accommodate any filming, whenever we can."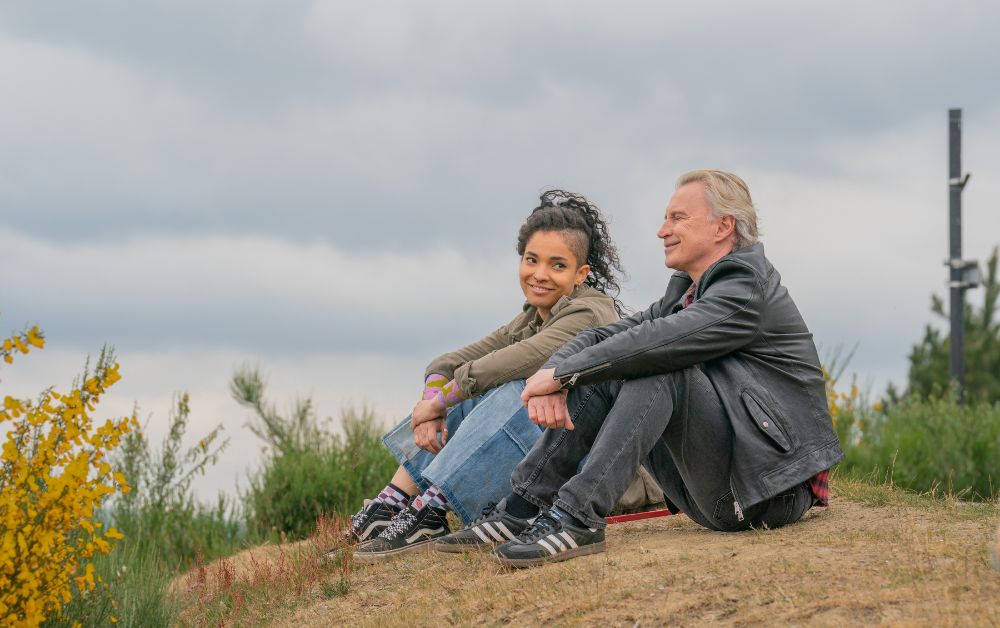 Bolton Council
Bolton Council locations include their former retail unit on Victoria Square and former Solicitors building on Mawdesley Street.
Chris Chadwick from the local authority loved working with the production:
"Working with a locations team we knew well from previous productions such as Cobra and The Ipcress File, we facilitated the usage of a former retail unit which sits on the edge of the civic square in Bolton Town Centre.
This was turned into the 'Sheffield Job hub' for all the internal scenes and was a main location for this production which saw 8 days of filming. Significant internal changes such as the build of temporary walls, painting, change of flooring and removal of previous fittings were all agreed to by ourselves. We also supplied a unit base, technical parking on Victoria Square and use of another space close by for a green room.
Additionally another location on an adjacent street was dressed as a funeral directors for one day of filming which took place in June 2022. For Bolton to be part of yet another High-end TV production is what makes us stand out from the rest, we are firmly on the map and the talk of the town these days is how much filming we have.
Our filming friendly approach has always meant we are an attractive filming town and the one-stop shop arrangement whereby we have one or two points of contact for everything that is required of the Council makes life so much easier for productions.
Creative England as ever offer dedicated industry experience and continue to support us as and when we need it."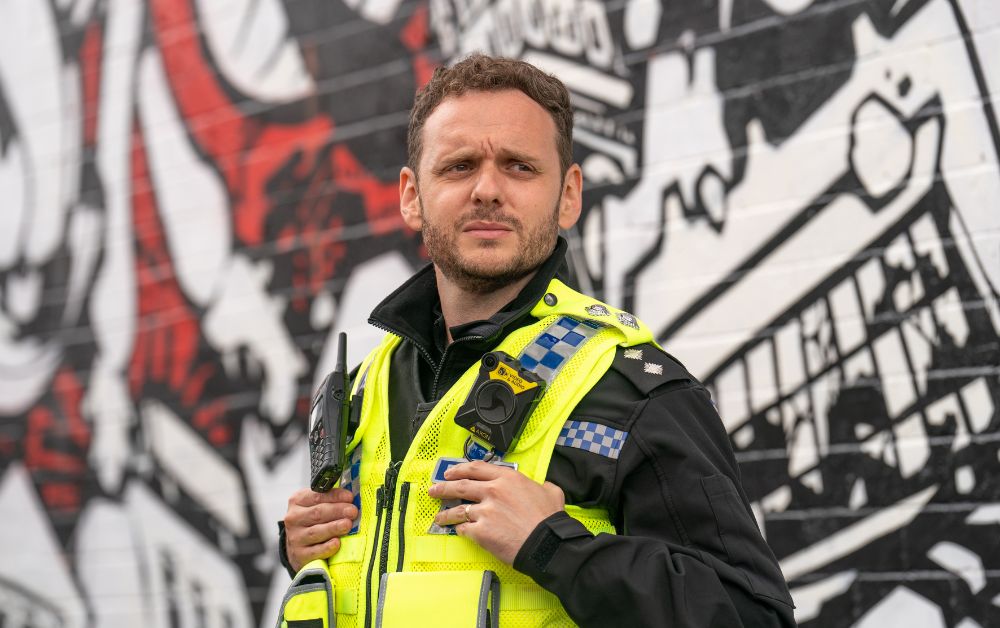 Canal and River Trust
The CRT charity manage thousands of miles of canals and rivers across our shores – and naturally many of their eye-catching locations look as if they have been made for film and tv.
Cassie Clarke at the CRT was excited to help The Full Monty:
"The Full Monty also shot with the Canal and River Trust, who have hosted an impressive list of film and tv across their network and also members of our Filming in England Partnership.
Shooting on the Sheffield and Tinsley Canal, Cassie Clarke from the Canal and River Trust told us "how proud the organisation were to be involved" and how the location they used provided a mirror into the 1997 film.
Whilst their shoot with the Canal and River Trust was short and sweet, Cassie was excited and happy to have them shooting on the network and welcome others to consider their locations in the future too".
The Full Monty is available to subscribers of Disney+ from Weds 14th June.
Across the English regions, Creative England's Filming in England team are on hand to facilitate high-end TV and feature film productions, working with local and regional partners. For more information on the support we offer, please visit www.filminginengland.co.uk.