November 13, 2020
Olivia Colman returns to our screens as Queen Elizabeth II and this time, is joined by Emma Corrin (Princess Diana) and Gillian Anderson (Prime Minister Margaret Thatcher). Season 3 ended in 1977 which is where season 4 picks up and is set to take place up until 1990.
Previous seasons have touched on many historic events, so expect no less from season 4. This was a difficult era for Queen Elizabeth II's reign that was filled with many highs and lows. You will see the tragic love story between the heir to the British throne, Prince Charles, and Lady Diana Spencer, the birth of Prince William and Prince Harry, the Falklands War, the death of Prince Charles's great-uncle and confidant, Lord Mountbatten and the beginning and end of Thatcher's reign as Prime Minister.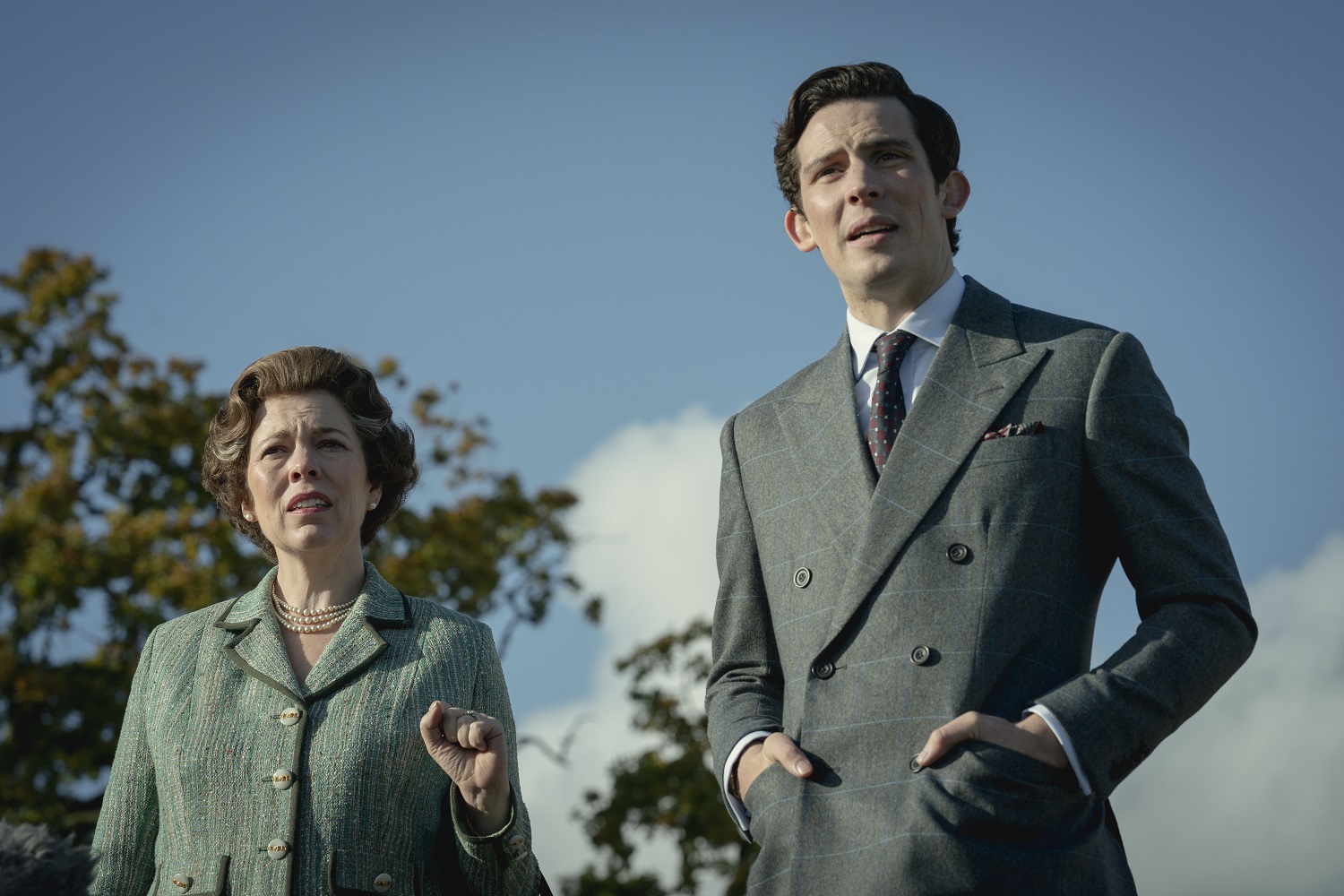 The Crown has used many breath-taking filming locations across England since the very first season which came onto our screens in 2016 and season 4 does not let down in showcasing the most stunning backdrops to feature alongside the drama.
"Once more, England has been kind to The Crown. In season 4 she offered us the grit of the inner city, the beauty of her country estates and the opulence of her stately homes. I don't think we will ever tire of her treasures."

– Mark Walledge, Supervising Location Manager.
Nearly 90 locations were used for season 4 across England and many of these are used as doubles. These doubles could be for another country, another city, another house and one location that is no stranger to this is 18th century Palladian mansion Wrotham Park in Hertfordshire.
This season we will see more of Princess Anne (Erin Doherty) as she spends time at Gatcombe Park, Gloucestershire which is her place of residence and it is here that Wrotham Park was chosen to double for the Princess's home.
There are a number of locations that the producers edit together to make a very impressive and believable Buckingham Palace and Wrotham Park is also one of these locations. When the Queen has her audience with her Prime Minister these all take place at Wrotham Park, which provides a convincing double as a private Audience Room in the Queen's apartment at Buckingham Palace.
"It is a pleasure to be involved in the creation of high-end TV and films, whether they be contemporary action dramas, romantic comedies, period dramas or as a flexible location for set builds. We are so often struck by the remarkable talent and creativity that allows Wrotham to appear on screen in so many guises. Seeing the end results is always a thrill."

– Lucy Bridgers from Wrotham Park.
Another location which was used as a double was the stunning 16th Century Elizabethan House, Burghley House in Cambridgeshire. For the first time in The Crown, Burghley House doubled as the Windsor Castle, Berkshire.
"We were delighted to be approached to be a location in the new series of The Crown. The sumptuous décor of the State Rooms at Burghley are ideally suited to play the interiors of Windsor Castle and Burghley also offers a variety of alternative rooms, outbuildings and gardens, which suit both period and contemporary scenes. Everyone at Burghley enjoyed working with the production crew and we look forward to hosting similar filming in the future."

– Philip Gompertz from Burghley House.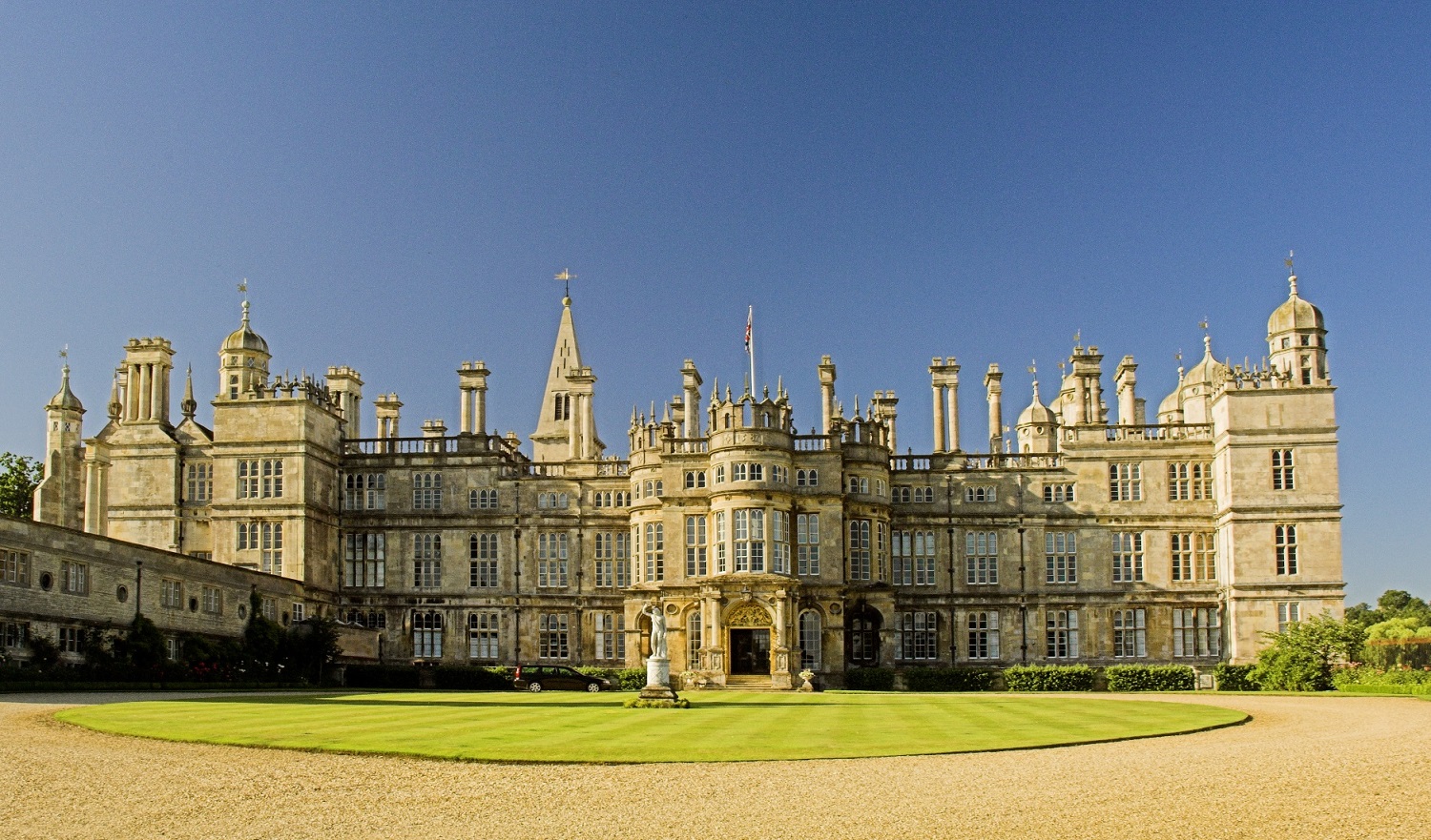 The Crown season 4 continues its legacy in being a fantastic example of a production taking full advantage of England's diverse locations all across the country as well as utilising the support available from Creative England's team and also from our Film Office Partners. Screen Manchester welcomed the production back in February 2020 to turn Manchester's Northern Quarter into 1980's New York. Oxfordshire Film Office was on hand to shut highways as the cast & crew filmed on the historic streets of Oxford City Centre. Other Film Office partners that supported The Crown was Berkshire Film Office, Kent Film Office and Surrey Film Office.
The Crown's production is based at the world famous, and member of our Filming in England Partnership, Elstree Film Studios, where some of the most iconic London locations are recreated. From Buckingham Palace to 10 Downing Street, this is where vision is turned into reality.
"Working with Sony Left Bank, our clients producing The Crown at Elstree Studios, has been not just a fantastic history lesson and memory recall but a great example of superb film making in every aspect. From Art Direction to Cinematography. Spectacular sets and costumes, great casting and great post-production. The controlled use of CGI, the clear audio, great acting and great direction.

We have been so lucky to have them as a client here for now 4 years with two more years to go. They chose Elstree Studios for its location on the outskirts of London, its George Lucas Stages and adjoining backlot, its proximity to great locations in Hertfordshire and beyond and its ease of access for its team.

Most memorable for me sadly was the recreation of the Aberfan disaster (from series 3) on the backlot… the realism and detail. Creative England whose location service is based at Elstree Studios have helped The Crown find the right locations and taken full advantage of the vast database they have. I am looking forward to the next two series and will begin watching series 4 in November, the trailer looks great."

– Managing Director of Elstree Studios, Roger Morris.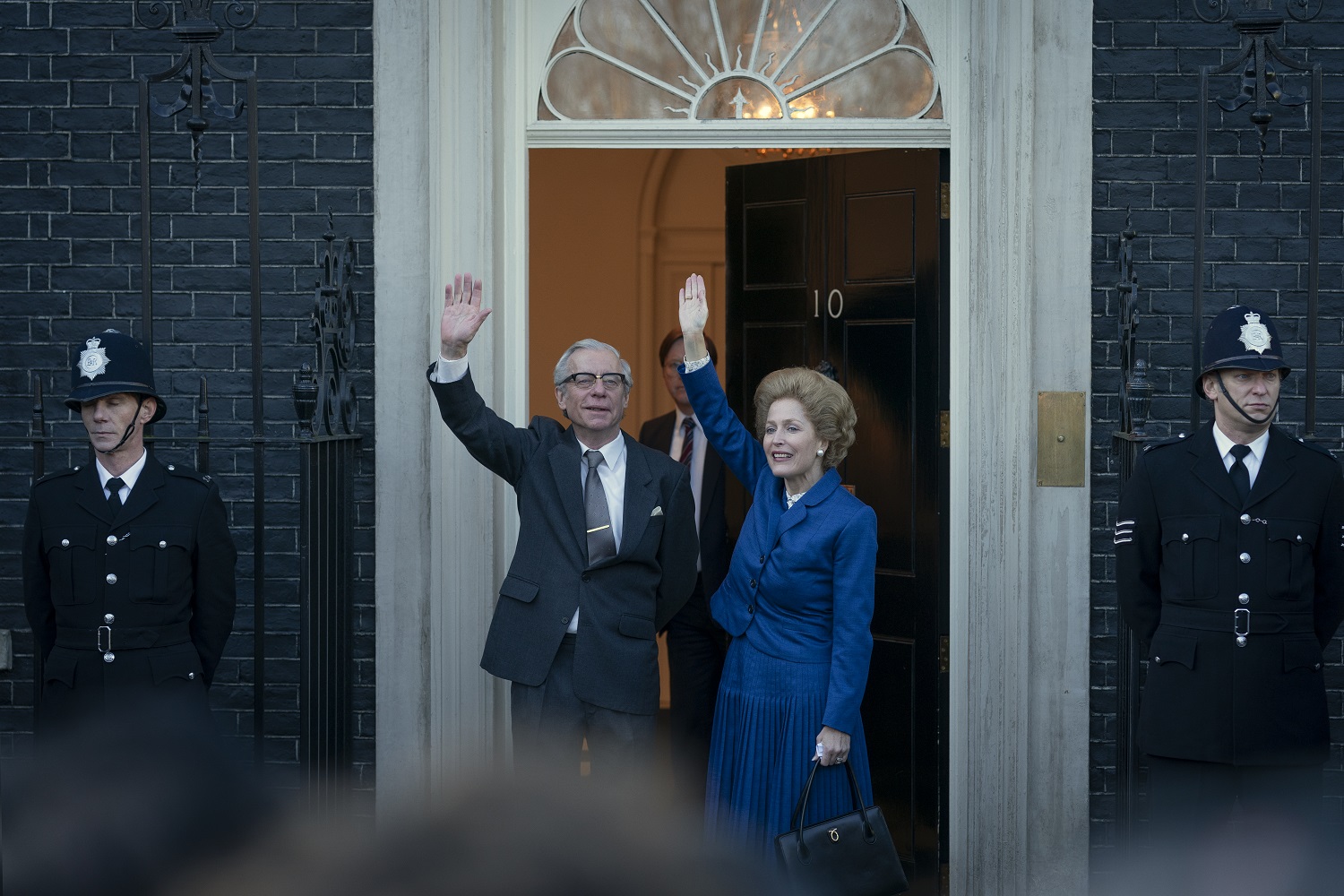 The Head of Production Services at Creative England, Hayley Armstrong reiterates that sentiment;

"We are always delighted to support The Crown, a production with such high-quality creative vision and to be able to help make those visions into reality. The fantastic locations on offer for them across England help them to do that, and it's a brilliant testament that the production travelled from Kent to Manchester (with many locations in between) receiving a high level of production support from ourselves, local authorities and our Film Office partners along the way.

We are also thrilled with the fact they are based at Elstree Studios. A fantastic facility which is home to our own Creative England East and South East regional office and in which we are very proud to have a long-standing relationship with them who also joined our new Filming in England Partnership as the very first studio."
The Crown Season 4 was released on Sunday 15th November 2020 on Netflix.