September 13, 2023
Did you know July marked Disability Pride Month? And in the spirit of things, we're feeling inspired and motivated to, well, inspire and motivate. In the last few years, disability representation has been a major talking point – indeed, society is ablaze with conversations surrounding Equity, Diversity and Inclusion. And when it comes to disability – still the largest marginalised group – and its representation, things seem to be going in the right direction – albeit at a slow pace. Off screen, the UK has seen a slight increase in contributions from the Film & TV sector, with disabled talent reaching 6.5% (5.2% in 2018/2019). On screen fares a little better, though admittedly not by much, with contributions reaching 8.2% (Diamond 6th Cut Report, Creative Diversity Network). Though bearing in mind 18% of the UK population identify as disabled, it's clear there's still a few hurdles to overcome.
It's true – the research gathered in recent years points to a sobering reality: that it will take almost two decades for people with a disability to be properly represented in the UK television industry. And yet we can't ignore the leaps and bounds being made by some wonderful organisations across the regions. For them, goals are well and truly aligned: drive change, increase representation and push for that all important skills development.
Inspiring and motivating learners of all ages is a collective duty we all share. And to that end, we've spoken to some of the leading organisations paving the way.
Its time to embolden, encourage and educate.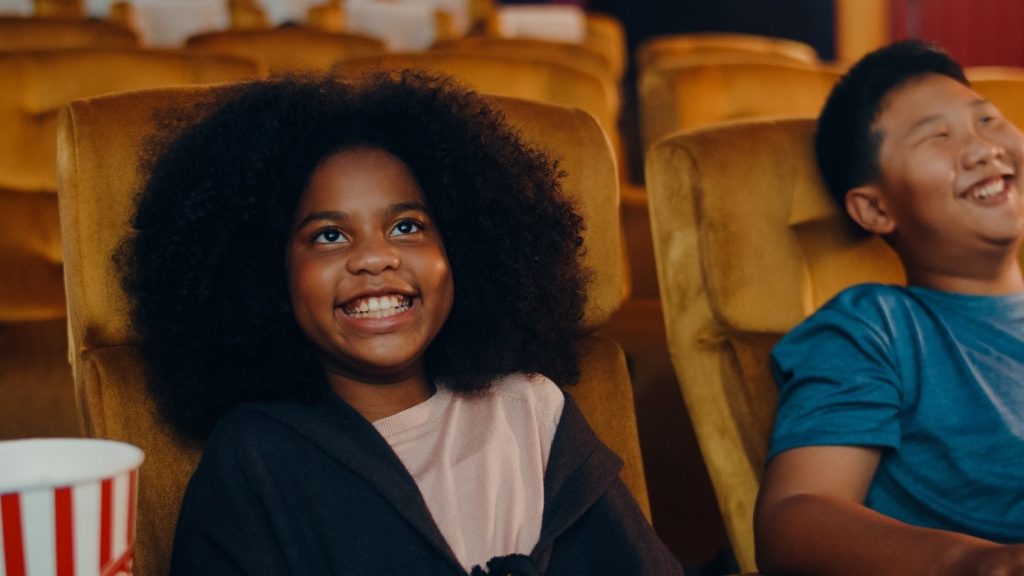 Film Education as a Progression Route
Gaining filmmaking experience, particularly at an early age, as well as allowing for the development of critical, creative and cultural skills, is a crucial stepping stone in building a career in the Film & TV industry. And it's this ethos that's at the heart of Into Film – the UK's leading charity for film in education, and members of the Filming in England Partnership. Programme Delivery Manager (North and Midlands), Bex Wolfendale, elaborates:
"At Into Film, we understand that every learner has different educational needs and requirements, and we always seek to ensure that we cater for those with Special Educational Needs and Disabilities (SEND) / Additional Support Needs (ASN) / Additional Learning Needs (ALN).
Film can be a highly effective tool in helping those with SEND to better understand, not only curriculum-linked and academic topics, but also the wider world around them. Our free Into Film+ catalogue includes a wide variety of feature length and short films with visually captivating narratives and fascinating uses of sound and colour that can be especially engaging for young audiences with learning disabilities.
Our collection of SEND focused films, resources and articles help ensure that the power of film reaches all young people, regardless of ability or requirement."
Working with young people aged 5-19, Into Film provide in-person training sessions, as well as webinars and online courses and work directly with schools to bring a little bit of cinema magic into the classroom. For them, getting young people engaging with cinema is a major goal. As is ensuring cinemas and screenings are fully equipped to welcome all SEND audiences:
"Our Spring cinema programme ran in March earlier this year and saw another 34,000 young people and educators attend cinema screenings and events with a focus on careers in film. In line with our aims for greater accessibility: 66 screenings were Autism Friendly (19%), 79 were Audio Described (22%) and 128 screenings (36%) were played with subtitles for hearing-impaired attendees.
We have recently provided a toolkit to support cinema staff who are looking to welcome SEND groups to schools' screenings at their cinema. We also provide a SEND guide for schools to help build confidence and awareness when bringing disabled young people to the cinema."
From this, it's clear that the need for education extends far beyond the classroom. That there's a real need for our educators and venues to better understand how to offer support to people with learning disabilities, autism and additional needs – to help them feel not just welcome, but confident.
Carousel, the leading organisation in supporting disabled artists, and our most recent members of the Filming in England Partnership, agrees: "The next generation of film enthusiasts is absolutely essential to us," says Lizzie Banks, Deputy Artistic Director. Based in Brighton, Carousel provides learning disabled artists various training and production initiatives to boost their creative development. Giving aspiring filmmakers a creative platform to flourish is the nexus of Carousel – and its biennial Oska Bright Film Festival – the world's largest of its kind, devoted entirely to learning disabled talent. Lizzie went on to explain the festival's value, as well the importance of providing ongoing support to creatives:
"Oska Bright is a biennial Film Festival, and in our off year, through touring our aim is to reach new audiences, showcase the incredible talents of learning disabled and autistic people and inspire the next generation of filmmakers. When Covid-19 hit, we wanted to do as much as we could within the limitations to continue our work. We set about establishing an educational resource on our website, so that young learning disabled and autistic people, still had the opportunity to see filmmakers like them as role models in filmmaking and exhibition.
There's a lack of accessible resources out there for learning disabled people, and that's something that has to change. We need a rich and diverse film sector, training available to everyone is essential to this happening.
There are so many great stories out there just waiting to be made, we want to do everything we can to make sure that happens."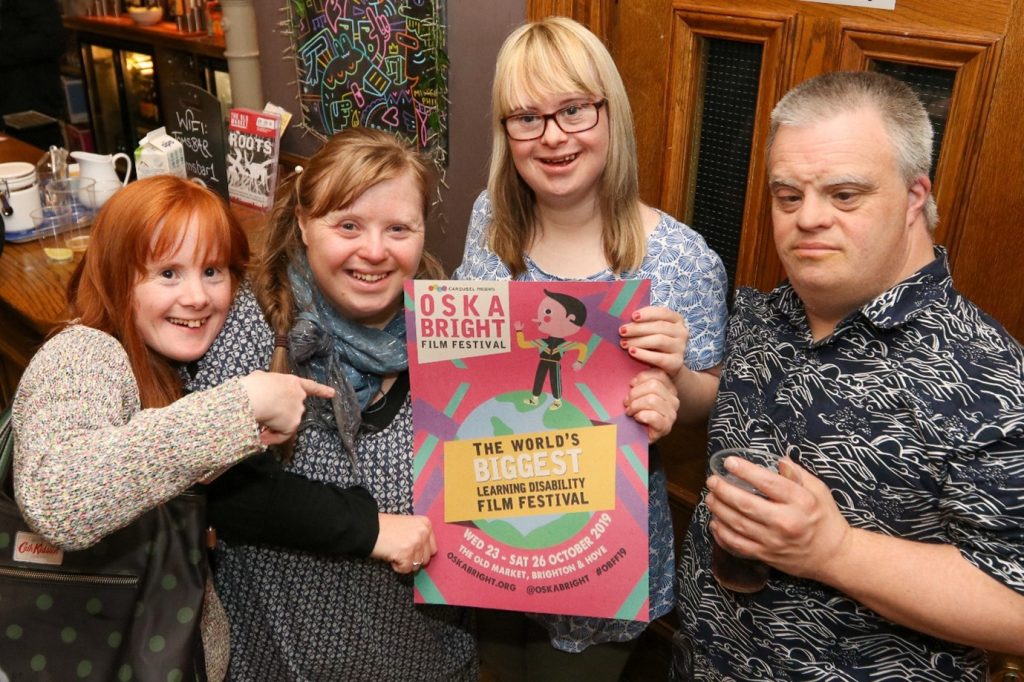 And speaking of festivals, Into Film have ensured that their yearly celebration of education and film also has something to offer everyone:
"The Into Film Festival is a mass-scale audience development initiative that has seen over 3 million young people and teachers heading into UK cinemas for free since 2013. As part of our commitment to make the 2022 festival as accessible as possible for all young people, more screenings than ever had closed-caption subtitles switched on for the hearing impaired. Audio-description was also made available where possible and autism-friendly screenings were widely offered – meaning that over 80% of the programme was accessible. This is up from just over 50% in previous years."
Into Film's and Carousel's commitment to improving accessibility for our exhibition spaces is a welcome and much needed endeavour. And with exhibitors welcoming the support, the sector's future looks promising. Carousel's Welcome Back Tooklit – an information pack detailing how cinemas can welcome learning disabled audiences into their spaces – ensures that disabled audiences are part of the bigger picture. As Lizzie proffers, it's not all about increasing accessibility, but visibility: "We're also working on how we can make the industry more accessible, not just better access and programming in venues for learning disabled people, but opportunities for people to be visible roles in those places."
And when it comes to being visible, things are once again looking a little more positive – and serendipitously, especially when it comes to representation in children's TV. According to the CDN, its children's programmes that have demonstrated year-on-year growth in the representation of disabled people. In 2021-22, on-screen visibility reached 10.5%, whilst off-screen contributions were 6.6% – making the genre the largest contributor for disabled representation. These figures are undoubtedly encouraging. Though the CDN also concede that to truly reflect the UK's disabled population and workforce, the Film & TV sector will need to welcome over 13,000 disabled workers into the industry. And that it's in the industry's best interest to not only motivate disabled talent but retain it.
In truth, career progression and retention have never been more crucial to the Film & TV industry than they have right now. Calls for the creation of clear progression paths, both for future audiences as they develop a passion for film, and for the talented young people who will go on to develop careers in the film industry, abound. And since the COVID outbreak, our industry's response to the national skills shortage has been rapid, resulting in some notable outcomes. The recent BFI Skills Cluster funding, awarded to six areas across the United Kingdom (four of which are based in England), led by key organisations to work collaboratively with local industry, education, and training providers – is a testament to the dedication to build and harness local skills. But it also speaks of something equally poignant – namely, that there needs to be stronger bridges to industry through education. For there to be more visible routes into the sector from school age onwards that can help recruit people from underrepresented backgrounds.
Opening the industry to a more inclusive pool of applicants is a crucial step. But we also need to make sure that the industry provides a supportive working environment for new entrants and beyond; to ensure that people from all backgrounds can progress. And when it comes to ensuring a more inclusive sector for disabled talent, The TV Access Project (TAP) is working diligently behind the scenes. Combining nine of the UK's main broadcasters, with support from other partner organisations including PACT and TripleC, TAP aims to permanently improve access for disabled talent across both scripted and unscripted production. "It is the collective responsibility of the entire industry to raise our game and make productions end-to-end accessible," said Channel 4's Chief Content Officer Ian Katz at the time of TAP's launch: "as broadcasters and indies hiring and casting talent, as well as studios, facility houses and locations providing spaces and equipment."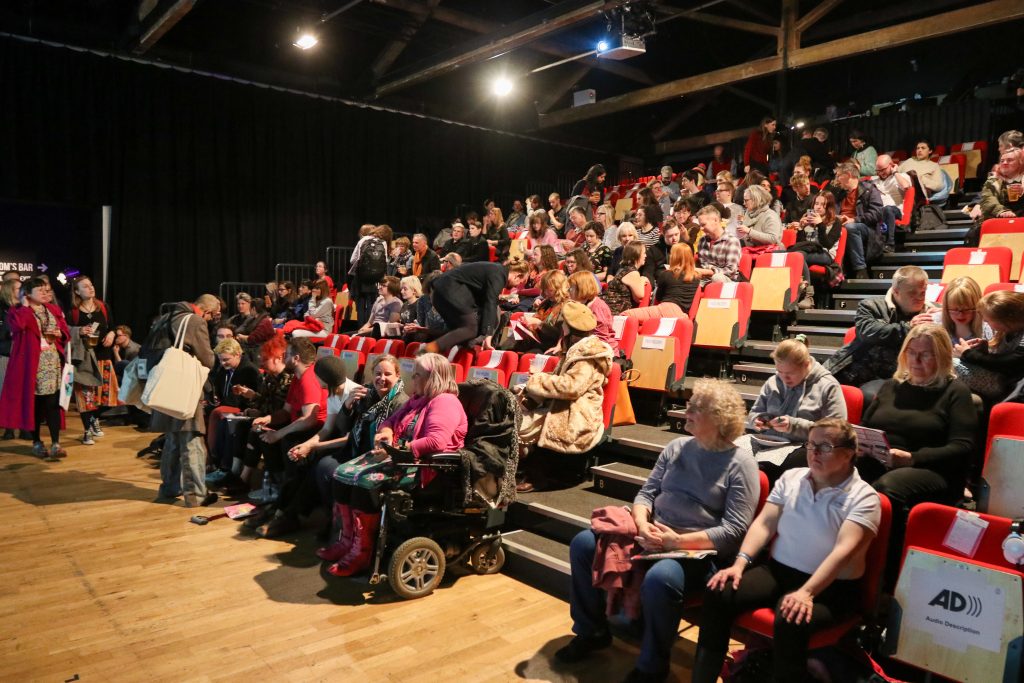 To aid in bridging the gap and forging new entrant pathways is Filming in England's very own National Crew Directory – an all-inclusive resource for productions seeking regional crew, and for freelancers seeking employment. Via our brand new and improved Directory and bespoke crewing service (re-launching in the coming weeks), we aim to connect skilled workers, new entrants included, to productions, taking location, availability, and skillset into careful consideration. Our crewing service is dedicated to job creation and expanding opportunities for those based across the regions and from all walks of life – and if we say so ourselves, serves as a key steppingstone for those at the early stages of their career. At Filming in England, we understand how daunting the world of work, and the industry, can seem to new entrants. And whilst we aren't a recruitment agency (and can't guarantee offers of employment), our service exists to create connections, opportunities, and ensure all crew receive equal access to those opportunities.
When it comes to careers, Into Film also have several initiatives to help spark young people's interest, and ensure all jobs in Film & TV feel attainable:
"Our online careers events, including industry Q&As with BAFTA and Speakers for Schools have enabled young people with SEND to access professionals working within the screen industry, inspire their curiosity about careers within the industry and glean useful information, advice and guidance regarding pathways and progression routes.
Events such as these are empowering young people with SEND to explore their passions, develop their skills, and pursue fulfilling careers in the screen industry."
Ultimately, we believe the answer lies in education. CEO of Creative UK, Caroline Norbury OBE, recently provided a statement in response to the Labour Party's education policy proposals:
"Creative learning teaches cognitive and communication skills, the ability to think both critically and creatively, and the initiative and intuition to solve complex problems. Access to meaningful creative education must be universally available for all children."
Getting young people inspired by Film & TV is undoubtedly important. As is ensuring those from underrepresented groups have the appropriate access and support. That young people see themselves reflected on the screen, and not just feel, but know that working in this industry is a real possibility. With the continued SAG-AFTRA and WGA industrial action in the US, we are aware that this is having an impact on many UK-based productions and work levels. We hope that this comes to a swift and fair resolution so productions can start up again. And with organisations like Carousel and Into Film continuing to lobby for disabled audiences and for a fairer, more accessible industry for all – it might be a long road ahead – but the destination is surely worth it.
Read the CDN's latest 6th Cut Diamond Report July 2023 in full here.
To find out more about Carousel and Oska Bright Film Festival visit here
To find out more about Into Film visit here
To find out more about Creative England's Filming in England Crewing Service visit here and for all other enquiries please visit: https://www.filminginengland.co.uk/