January 3, 2023
There are four reasons to love ITV's Stonehouse.
Firstly, it is one of the biggest titles broadcast from ITVX so far. The broadcaster's entirely new streaming service features 15,000 hours of great content, including a plentiful supply of original stories for viewers to watch. Furthermore, there will be more new content dropping onto ITVX than any other British on-demand video platform.
Secondly, and this shouldn't come as a surprise, ITV have chosen a truly unique tale to portray. A British politician of the 1960s and 1970s, John Stonehouse's career runs through highs and lows, which culminate in the hatching of an extraordinary plan to disappear from the world – and before you ask, yes, it is based on a true story, told by none other than writer John Preston (A Very English Scandal) and director Jon S. Baird (Stan and Ollie and Filth).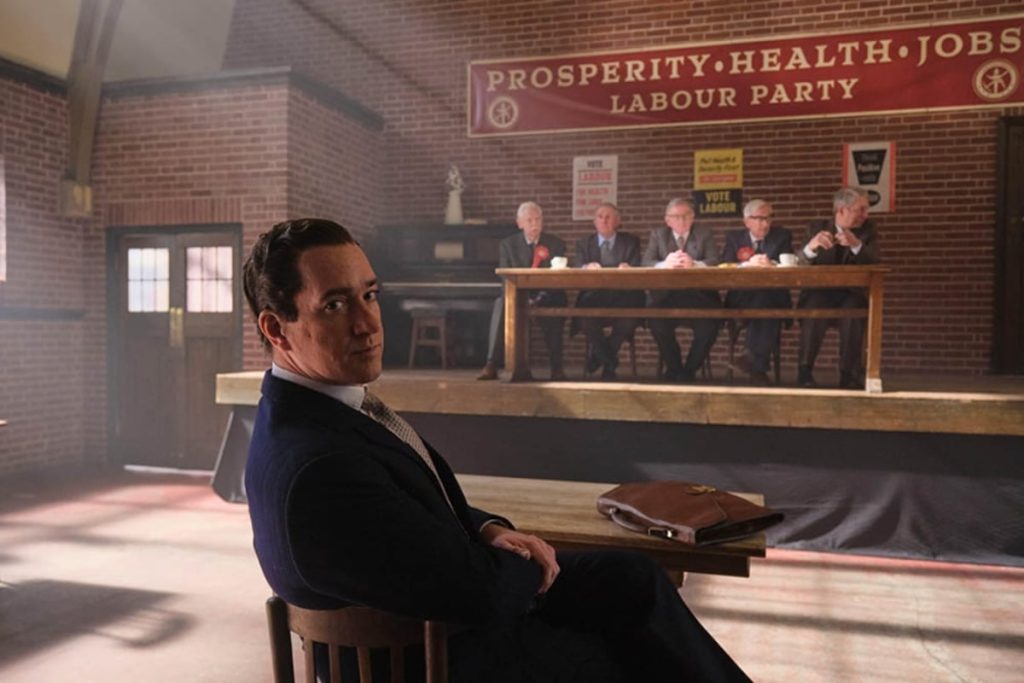 The third point lies within the casting; amongst the heavyweight Keeley Hawes (It's A Sin, Bodyguard, Line of Duty, High Rise and many others) and newcomer Emer Heatley, we see one of Britain's biggest stars of the time leading in Matthew Macfadyen – still fresh from wowing audiences with his memorable role in Succession, and we're sure there are still many fans who remember his role in Pride and Prejudice.
What could there possibly be to add to these three factors? How could this be any further enhanced?
Well, the production was shot across the East Midlands and West Midlands of England. Whilst these regions are not the booming production hubs found elsewhere in the English regions (yet!), they are full of both people and services – and, crucially, stunning locations – that more and more productions are beginning to take full advantage of.
We spoke to those who were key to supporting the production, to find out about their experiences.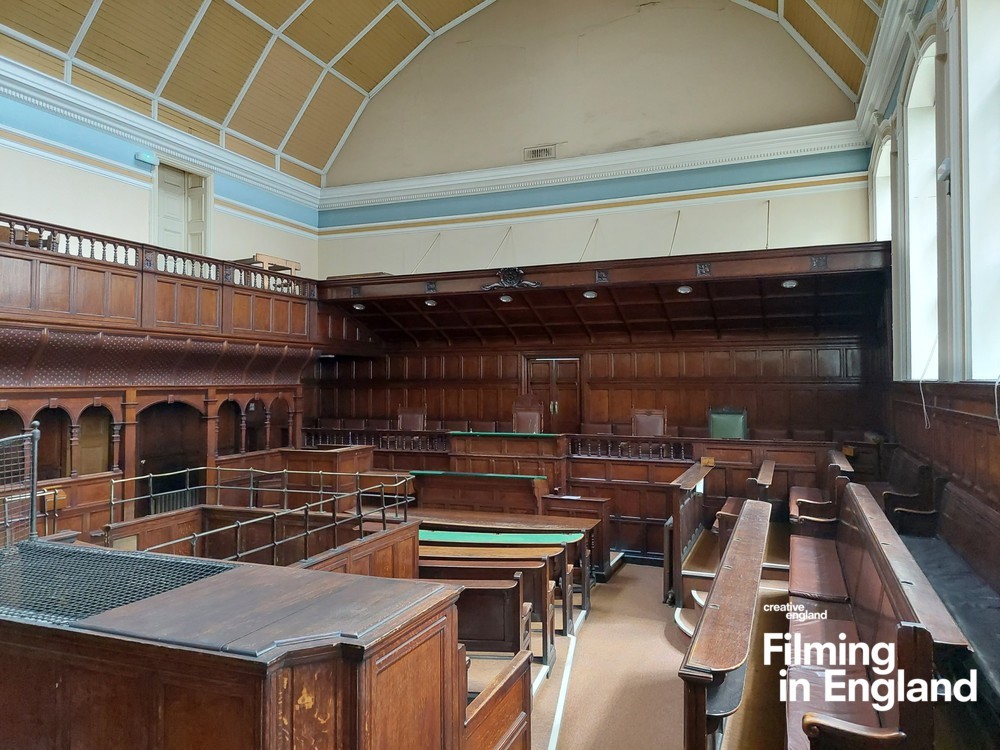 Leicester City Council
We hear from Kate Bishop at Leicester City Council:
"Leicester is a great film location and having prime-time productions like Stonehouse shooting on our doorstep puts Leicester and its attributes on the map. Undoubtedly, large productions can benefit the local economy and the local creative industry. The more shoots like this we have, the more opportunities budding creatives will have to learn from, support and contribute to. 
Leicester boasts a variety of film locations right in the heart of the midlands and we were delighted to welcome the Stonehouse production team to shoot here in February. As the local authority, we were keen to liaise directly with the team to ensure needs and visions of the production were brought to life.
Using our network, we can enable vital connections with key services and agencies. By supporting with tasks from finding venue managers to getting contacts for Highways teams we can ensure access and permission to be in the right place at the right time!
Being a member of the Filming in England Partnership gives us a direct feed on the film industry's needs, current opportunities and they've been great at supporting us to develop how we showcase the city to highlight Leicester's assets as a location!"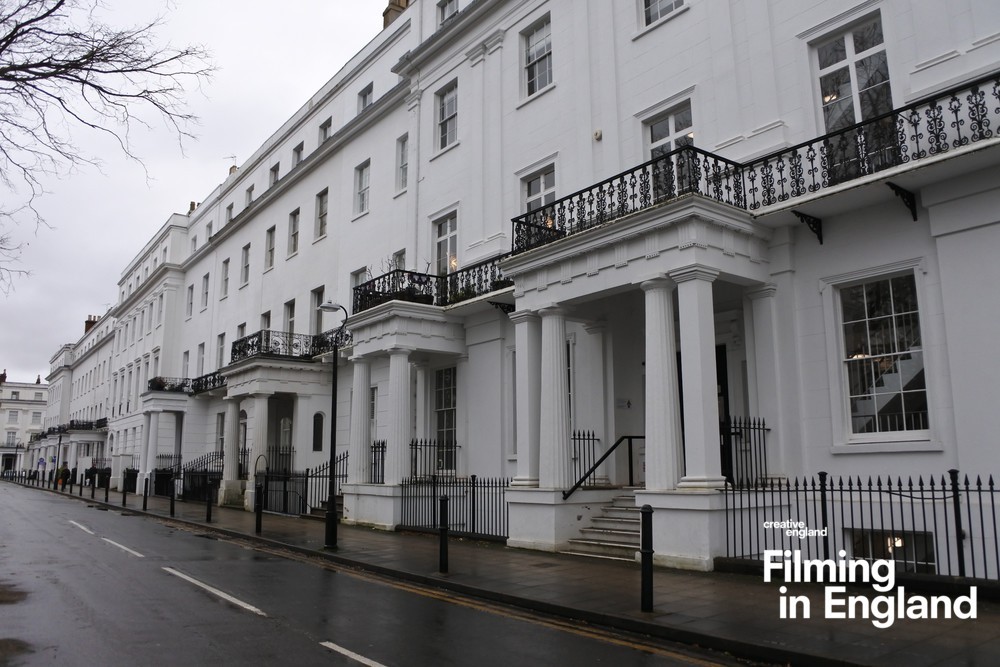 Warwick District Council
Charlotte Sully from Warwick District Council comments:
"Royal Leamington Spa's architecture has helped the spa town become a hotspot for productions looking to reproduce the London residential street scene. Matt Venables, Location Manager for ITV Drama Stonehouse told us that '… we came to Leamington Spa because we found a viable alternative to "residential London" that works for a period shoot and is controllable when shooting day and night exteriors.'
Warwick District Council's Business Support and Events team worked closely with the production team to ensure a smooth production when filming in the district. Matt Venables added, 'Both the District and County Council are approachable and recognise the commercial benefit filming can bring. We were well supported in achieving a desired result which we're confident will look great in the edit.'
With a rich mix of Regency architecture, victorian facades, medieval castles, award-winning parks and gardens and picturesque villages, filmmakers are spoilt for choice for locations in Warwick District. Comprising the four towns of Warwick, Royal Leamington Spa, Kenilworth and Whitnash, Warwick District has long been home to several established television shows and films, including productions of Shakespeare and Hathaway, Nativity 3, Benediction, Father Brown and Steven Knight's adaptation of A Christmas Carol."
We also found that the production themselves had a brilliant time shooting in both places, after speaking to Deon Du Preez, Location Manager on ITV's Stonehouse:
"We had a marvellous time shooting Stonehouse across both the East Midlands and the West Midlands. Both regions have a lot to offer to Film and TV Production – there are great locations and lots of people ready to help.
We really enjoyed the support from everyone we came across – including Film Birmingham, Leicester City Council, Warwick District Council, Warwickshire County Council, and many others – I'd love to shoot around there again!"
All episodes of Stonehouse will be available on ITVX after the first episode has broadcast on ITV – on January 2nd 2023.