July 13, 2022
"Visibility is not the goal, it's just a means to an end"
Sam Feder, Director of Disclosure
As Pride 2022 draws to a close, at Creative England we're celebrating the huge achievements of the LGBTQ+ community, taking a moment to reflect on the cinematic feats accomplished, whilst contemplating the ones that we, as an industry, have yet to achieve. Cinema as we know has always been a powerful tool for evoking empathy, of exploring different points of view. For the trans and non-binary community, however, cogent representation, both on and of screen, remains a crucial goal of this uphill journey.
In the last few years, we've seen diversity become an undeniable industry priority – the current stats and figures catalysing an urgent need for change as well as accountability. The Creative Diversity Network's (CDN) latest Diamond report – a collection of published diversity data within UK television – provide the facts and stats with a startling transparency. With five years' worth of data, in 2021 the CDN concluded that people who identify as transgender working behind the scenes are represented at levels lower than the national population of 0.8%. Not only that, but their findings also show Trans representation is better on-screen where contributions have varied between 0.5 and 0.8% since 2017.
If the stats provide a wake-up call, then action is surely needed to follow. But crucially, more awareness is also needed – as part of their findings, the CDN concede that less than 1% of the UK population identifies as transgender, which, coupled with the fact that trans people are already underrepresented in the industry, makes for providing in-depth insights and data analyses difficult.
Paving the way for more awareness is Trans+ On Screen – a directory representing trans, non-binary and gender non-conforming professionals in all areas of the industry, from pre-production to distribution. Members of our Filming in England Partnership, Founder, Alice Blanc, elaborates here on the need for the organization:
"Trans+ on Screen […] has received huge accolades from the community and the industry. We are a directory with incredibly talented individuals that deserve to be hired, respected and invited to have a seat at the table/in the room. We want to make sure we are telling the right stories – moreover we want to provide opportunities for trans folks to get hired and to hire."
"Finally we have become more than a directory, we are also a network of individuals based in the UK, US, France, Nordics, HK. We want our talents to connect with one other, work together, share tips and advice to each other and empower each other."
Member of the directory Jade (they/them), a Loader Trainee elaborates on how crucial the company has been in their career, mental health and general support:
"Having organisations such as Trans+ on Screen gives that voice to representation, gives an insight in to others like you. For the longest time I genuinely thought I was the only trainee who was trans, I felt so isolated I didn't come out at work, I hid myself and it was terrifying. Finding others within the industry allows you to work together, it allows you to diversify your teams, it helps to create better stories and teach through representation. It also made me brave. And as I've stepped up to be a Loader, I now go in to every job explaining my identity, I ask the facilities department about gender neutral toilets, and when I have the energy, I will correct my pronoun misuse. Because somewhere on set, there could be a trainee that was like me, who needs to see someone in a role, out and confident, and able to know they don't have to hide."
The Trans+ On Screen directory currently has the details of 100+ on-screen and behind the scenes talent. Doing away with problematic tokenistic hires, the team provide industry with bespoke, in-depth advice and resources to ensure production is as trans-friendly as possible.
Like Creative England's own Crew & Facilities Database – a national online resource for industry to source local, regional crew of all levels and backgrounds – Trans+ On Screen is not a recruitment agency. Neither organisation is responsible for the hiring of said crew and offers no guarantee of employment. Instead, our services exist to create connections, create opportunities, and ensure our crew receive equal access to those opportunities.
Fox Fisher (Honorary Doctorate & MA in Sequential Design & Illustration) is an award-winning artist, author and filmmaker. Fox co-created the My Genderation project, making 100+ short films, for the BBC, C4 and festivals to educate and celebrate trans lives. Fox co-created a Trans Acting course at the Royal Central School of Speech & Drama with Gendered Intelligence, is a script consultant for trans storylines (including EastEnders, Hollyoaks and Sex Education).
"The reason why My Genderation is so important is because we represent trans people authentically, without the sensationalism and the 'cis-gaze'. As trans people it allows us to cut through all the misconceptions and tropes that are still apparent today, and instead show trans people as the people they are, and showcase them as a part of society, and simply living their lives like everyone else."
Joe Jackson, Sound Editor and BAFTA Breakthrough 2021 also shares insight from a post-production perspective:
"The post-production world, particularly sound post is very cis, very white, very straight and very middle class. I don't know any other (out) trans people working in sound post, in the UK anyway […] I've often been in mix theatres and have wondered what other kinds of stories could be told if the rooms had a different, more diverse set of people in them. That's what we're doing; telling stories, so it's important these creative roles aren't just for cis, straight folk from privileged backgrounds. To keep things fresh and interesting if nothing else!"
Not So Grim Up North
Further advancing this positive representation is the brilliant TransCreative – a Manchester based Arts company that supports trans artists to share their own stories via creative platforms. It is a safe space, offering not only support but visibility to trans artists around the world. Founded and led by the indomitable Kate O'Donnell – award-winning performer, writer and director – Kate also established Trans Vegas, an annual arts festival produced exclusively for and by trans artists.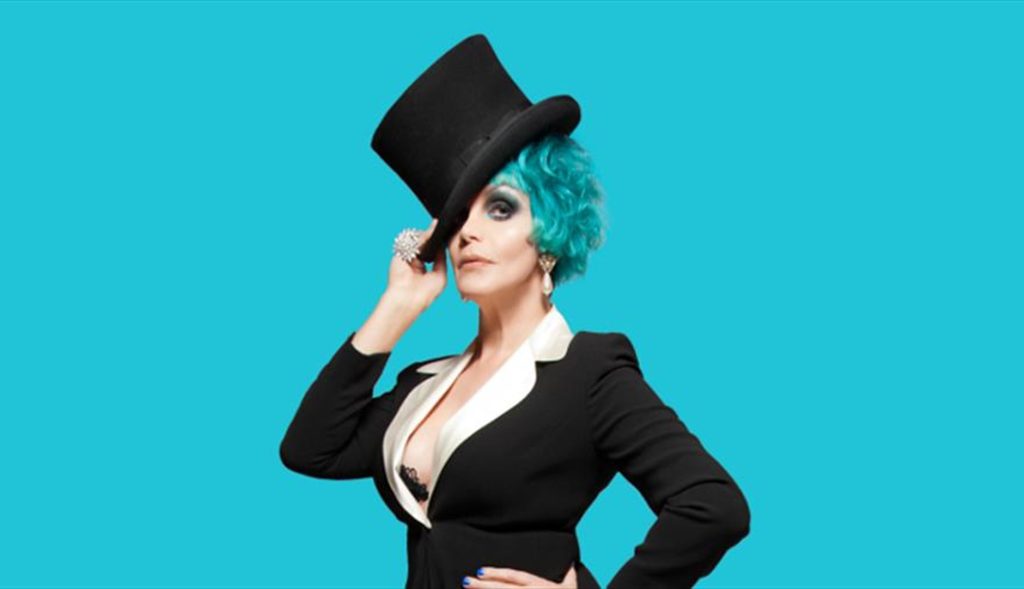 In a sign of how much representation matters to audiences worldwide, the BFI's very own Flare: LGBTQIA+ Film Festival is a poignant celebration of queer cinema. Showcasing works from all genres including Framing Agnes – the critically acclaimed documentary starring an all trans cast and Death and Bowling – a darkly comic drama about transmasculine love, the sheer variety of the programme demonstrates just how rich, diverse, and profound these stories can be. And although produced across the pond, we can't underestimate the global success of 2020's Disclosure – the explosive Netflix, Sam Feder directed documentary detailing Hollywood's historical treatment and portrayal of trans characters on screen. Speaking in 2021 on the making of his documentary, Feder declared: "I wanted the crew to all be trans people. And if we couldn't hire a trans person, we mentored a trans person, and everyone was paid their day rates. I really felt that this film had to be emblematic of how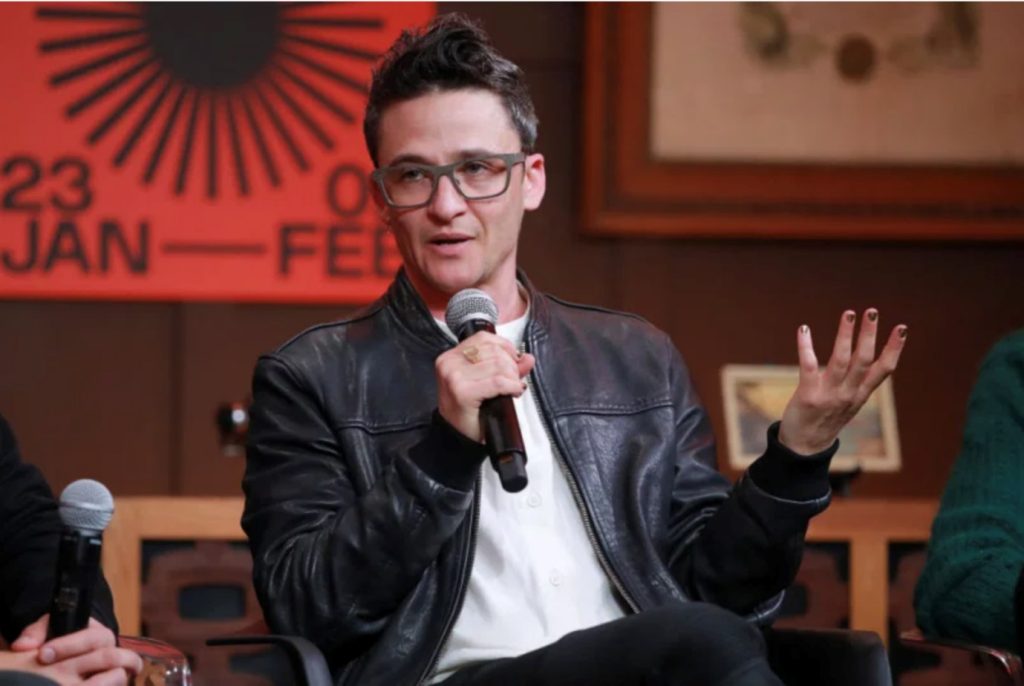 Echoing the sentiment here in the UK, for their 2022 inclusion targets, the BFI pledged a 10% increase in their support for filmmakers and in-house employees identifying as LGBTQ+. It's a salient move if we are to help grow a fully inclusive and diverse British film and TV workforce, which, given the longevity of the skills shortage, is a major priority. Because ultimately, representation, when it is done right – both on and off screen, can be a powerful impetus for change. And our industry must provide a duty of care that is not only respectful of TGNC (Transgender and Non-Conforming) people, but is aware and supportive of their lives and experiences too.
With both Trans+ On Screen and the CDN setting a precedent for being the first in their fields to represent and highlight transgender people in film and TV, its clear more data and more analysis is needed. Indeed, in writing this piece, finding correlating UK based industry insight and stats into transgender representation proved difficult.
So where does that leave us? As always, with quite a way to go. But we can at least take comfort in knowing that trans voices are no longer being silenced – and that more people are willing to listen. With companies like Trans+ On Screen and TransCreative around to support the identities and life experiences of trans people, the wheels of this uphill journey are in motion.
For more information on Trans+ On Screen please visit: https://transonscreen.com/
To find out more about Creative England's Filming in England Crew & Facilities service visit here and for all other enquiries please visit: https://www.filminginengland.co.uk/