November 19, 2020
When COVID-19 hit the UK in early 2020, no-one could envisage how it would affect everyday life on the scale we have seen. A national lockdown brought many industries to an uncertain standstill, and at Creative England we saw first-hand how the film and TV sector ground to a halt. The UK Film & TV industry supports more than 180,000 jobs and contributes more than £12 billion annually to the economy but also an income for countless locations and venues around the country used as filming locations. Landmarc Support oversee some of these remarkable filming locations, helping manage the MOD (Ministry of Defence) estate of 4,000 built and rural sites all around the UK, hosting recent productions such as 1917, The Crown and Wonder Woman. On 1st June, the UK government & PHE gave endorsement to the British Film Commission's Working Safely During Covid-19 in Film and High-end TV Drama Production guidance, signally a green light for production activity to resume. We spoke to Tony Burlton, Filming and Events Manager at Landmarc, to see how the challenge of hosting film and TV productions has been for him
What have been the main changes you have found since the outbreak of Covid-19 and how have you had to adapt?
Because we manage the UK Ministry of Defence's (MOD) Training Estate i.e. thousands of acres of wide-open, mainly rural estate, the changes have been minimal. We are able to carry out a socially distanced recce without any problem and, as prior to Covid 19, once productions start filming or building sets, we have little or no interaction until they have finished. The one difference is that we need to be able to demonstrate to the MOD that the production companies are operating within Government and Industry regulations and guidance when it comes to COVID-19. Thanks to the comprehensive industry guidance and extremely detailed COVID risk assessments we have been able to achieve this, allowing for the continuation of filming on the estate (subject to MOD approval).
How have you adapted for scouts and recces?
We have asked that for scouting and recces only the bare minimum of people come on to the sites. We also practice social distancing and single occupancy in vehicles. However, this has resulted in higher numbers of recces being carried out and more vehicles. Travelling in convoys as opposed to in car together, face mask and PPE worn, and vehicles fitted with separation shields. Wherever possible recces should be carried out using video or by filming/taking photographs and e-mailing the results to the group to view along with notes. Each recce party should submit a Covid risk assessment with their recce request.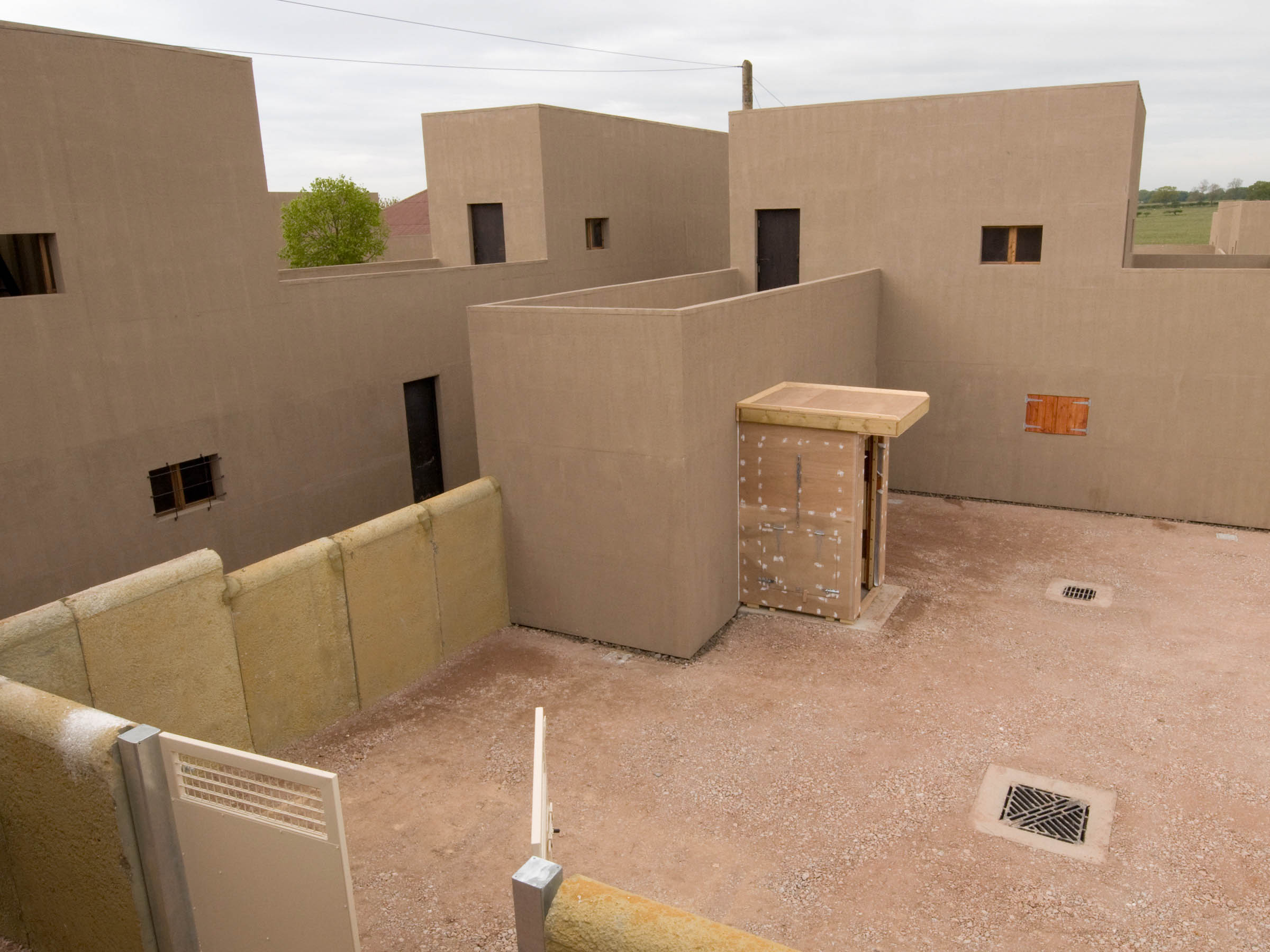 How have you dealt with health and safety restrictions with the productions?
It's the productions that have had to change their game, temperature testing, better hygiene and facilities, wrist bands and smaller crews where possible. All productions must provide detailed Covid risk assessments and an appointed Covid Officer.
Have you found any common requests from different productions?
Large, open spaces for set builds!
Have you noticed any more interest in the more rural locations? Ones that have been labelled as too far from previous traditional filming bases such as major cities.
Not necessarily due to Covid but more a gradual shift to more regional filming over the last few years mainly due to local investment by filming bodies and the presence of studio space such as Pinewood opening in Cardiff leading to a major interest in sites in Wales. Post Covid the interest in the more rural locations has been due to films that were due to film abroad being moved to the UK.
Have you adjusted on locations fees during COVID?
We haven't adjusted fees. As ever, all productions are different with individual requirements and budgets and consequently we negotiate accordingly.
What has been the challenges or successes?
I think initially the main challenge was to prove to the MOD that filming could continue to take place safely. Personally, I count every production that has been filmed on the estate as a success!
How important is it to work with national bodies, like Creative England, in order to support the sector recover post-Covid?
I think it is vital to work with national bodies such as Creative England to ensure that post-Covid we get the maximum amount of exposure for the services we offer in order to attract filming opportunities to the UK.
To see more MOD training site locations, search our locations database, or get in touch with us directly with the contact info below.