June 28, 2022
The release of Jurassic World: Dominion has brought a story arc that began all the way back in Jurassic Park to a close. This may make you feel prehistoric, but the original Jurassic Park film turns 30 next year!
Jurassic World: Dominion takes place four years after Isla Nublar (an island where Jurassic Park was located) was destroyed by a volcano, with a host of dinosaurs saved and brought to America, only to be set free.
The dinosaurs are now living and hunting alongside humans all over the world, causing large traffic pile ups, attacking big cats and even being petted in parks by little children. However, some of the dinosaurs have fallen victim to a corporation that is using them to carry out experiments. Dr. Alan Grant (Sam Neill) and Dr. Ellie Sattler (Laura Dern) investigate. At the same time, the Jurassic World survivors Owen Grady (Chris Pratt) and Clare Dearing (Bryce Dallas Howard) must fight to protect their adopted daughter, who is a genetic clone that people are after.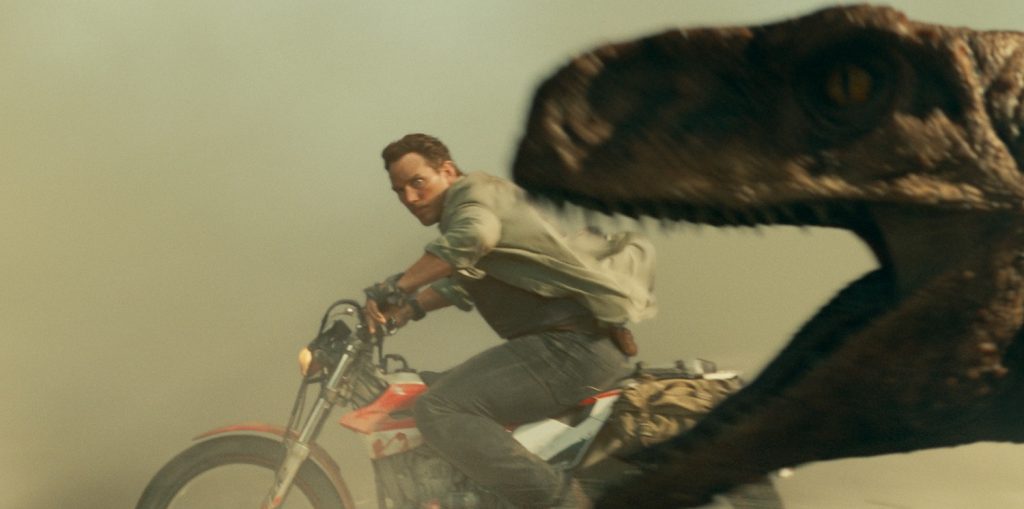 Jurassic World: Dominion was the first major studio movie to go back into production after all productions were shut down due to the pandemic. The production wrapped in November 2020 after an unprecedented few months of filming. Filming began in February 2020 and was bought to a halt in March as soon as the UK went into lockdown. The shoot resumed in July and wrapped only four months later.
For the production to do so, it required Universal Pictures to spend an extreme amount of time and money on planning their protocols and procedures. Universal commissioned a private medical facility called Your Doctor to manage the entire production's medical requirements. Deadline revealed that an incredible 40,000 COVID tests were given to the 1,000 plus cast and crew. For the very few positive cases they received they implemented a robust track and trace system and over this whole period, all cast and key crew were kept isolated in their bubbles.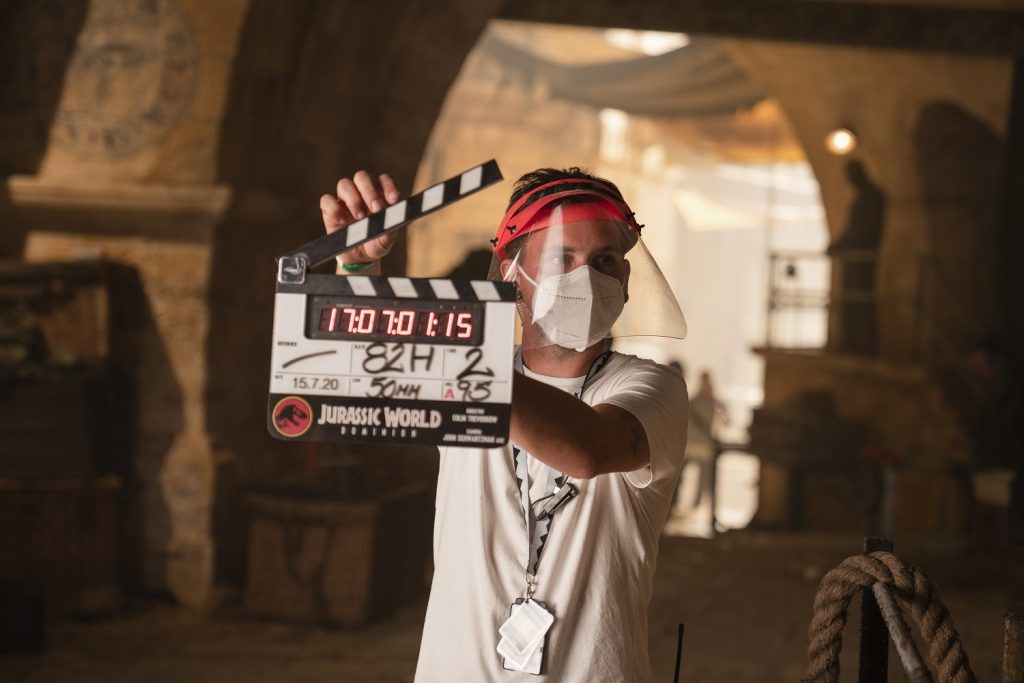 Jurassic World: Dominion was predominantly filmed at Filming in England Partnership member, Pinewood Studios in Buckinghamshire.  Situated next to Pinewood Studios there is a 535-acre country park owned and managed by Buckinghamshire Council called Black Park. Black Park attracts over 750,000 visitors a year and has areas of high conservation value which include sites of special scientific interest.
Over the years, the park has welcomed a number of high profile productions with some major site builds, including a working railway with steam engine and station for Harry Potter and the Order of the Phoenix, a grand house for Cinderella and her stepsisters in Kenneth Branagh's live action remake of Cinderella, a space used for motor bike chases and an army training camp for Captain America, a warlords camp for Casino Royale and a jungle for the rebel base in last Star Wars; Rise of Skywalker.
Many scenes were shot at Pinewood Studios and Black Park including the crashed plane and the Biosyn Corporation headquarters.
"Black Park has a fantastic history of working with productions, Tim Williams (Buckinghamshire Councils Country Parks Team Leader) and his team's knowledge and experience are so vital in facilitating filming in an operational park. Buckinghamshire hopes to build on these successes and will shortly be officially launching Buckinghamshire Film Office which hopes to promote Buckinghamshire as a premiere filming location."

– Ruth Bryant, Buckinghamshire's Film Officer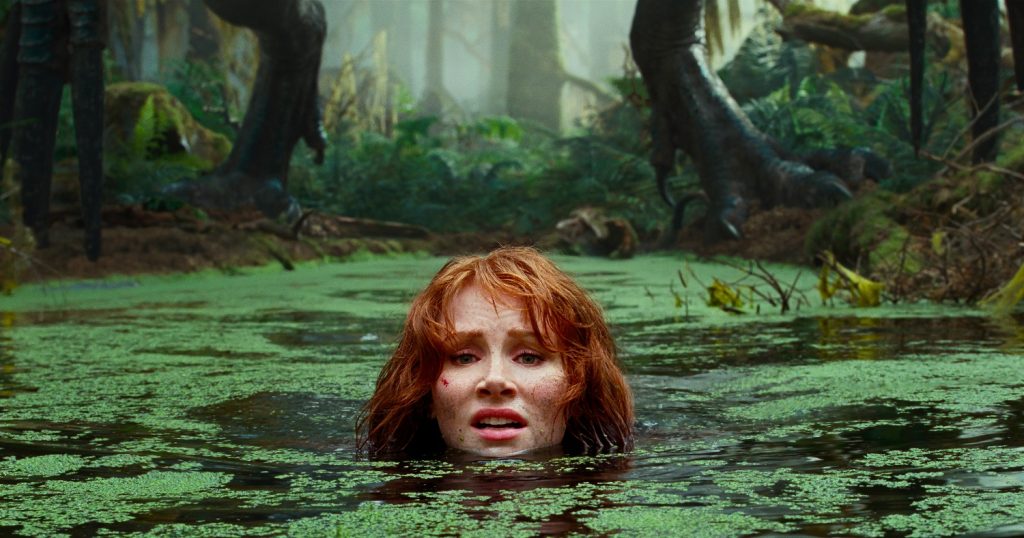 The production also shot in a farmer's field in Aylesbury, Hertfordshire.
"We are really proud of our work on Jurassic World: Dominion. I think the audience will never realise how much was on Location in the UK. Most of our work in England was pretending to be in the USA and I think we pulled it off. We are particularly pleased with the scene in Texas in the crop and the barn. We negotiated over a year before shooting the scene to take over a farmer's field near Aylesbury and grow the crop. It was one of the only positives of the Pandemic that by the time we shot this scene the Rye was at its best. We had been worried that for the original date it would be very much smaller and green… it couldn't have worked out better. And the barn built on the shoot day, it was incredibly windy and we have a mix of sunshine and heavy rain. You can see how windy it was in one of the first shots we get of Laura Dern's character. We were all a bit worried about the Barn set that had taken months to construct was getting very battered."

– Supervising Location Manager, Camilla Stephenson
The Skyline drive-in theatre of the opening scene with the helicopter was filmed in Hawley Common and Minley Woods in Hampshire.
Owen Grady (Chris Pratt), Clare Dearing (Bryce Dallas Howard) and Maisie Lockwood (Isabella Sermon) are living off the grid in a cabin in the woods. This set, including a school bus covered in fake snow, was built at Winterfold Forest in the Surrey Hills.
"We were excited to welcome Jurassic World into Surrey and the locations team were a real pleasure to work with. The COVID pandemic put the production on hold for several months and certainly brought on its challenges, but the team did a fantastic job getting themselves back up and running. The production spent 6 days filming and approximately 60 days in total at the Surrey woodland location. We look forward to seeing it on the big screen!"

– Vicki Brown, Surrey Film Officer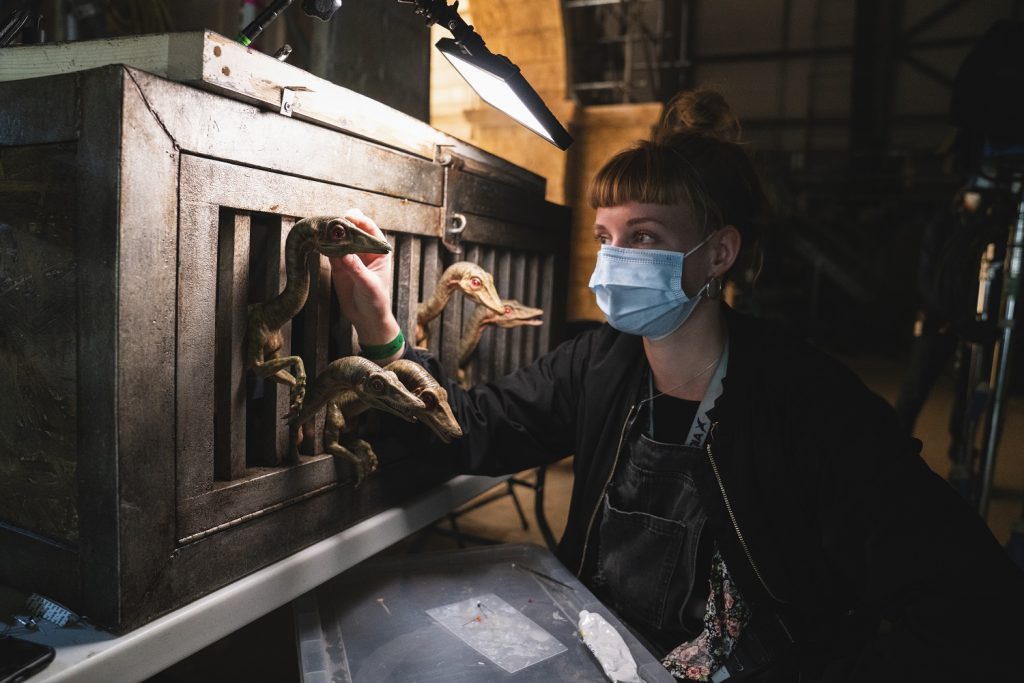 The Filming in England team at Creative England were on hand throughout the production process supporting the Locations Team with their location enquiries and providing contact details where necessary. Please follow this link here for more details on our National Locations Database.
The Filming in England team provides a comprehensive support service for feature film and high-end TV Dramas shooting in England, outside of London.
You can watch Jurassic World: Dominion in cinemas now.