February 7, 2020
We saw him originally in the '60s, then again in the '90s, and now – exactly a century after the story's original publication – Dr Dolittle is to return to the big screen. Based on the original set of children's books by Hugh Lofting, Dolittle tells the tale of the eccentric physician who forsakes human company in favour of animals, with whom he naturally converses. Distributed by Hollywood giant Universal Pictures and starring Robert Downey Jr, this incarnation of Dolittle sees a return to the doctor's native England for another madcap journey…
Where was it filmed?
Set in the early Victorian era, Dolittle traversed the length and breadth of our English regions to find the perfect backdrops to bring the fantastical and historical to life. One of its many port of calls was the North West, when production travelled to Cumbria and temporarily set up home in the historic Kirkby Lonsdale area. Gail Haigh, Managing Director for Cumbria Tourism told us:
We love welcoming film and TV productions to Cumbria – our county is home to stunning landscapes and traditional towns but also a fantastic range of more modern settings, we really are an ideal base.
It was amazing to see Kirkby Lonsdale's market square transformed for Dolittle – it felt like you were walking straight into the film! We've been waiting eagerly to see the finished project since May 2018 and I for one can't wait to make a trip to the cinema and see the town on the big screen.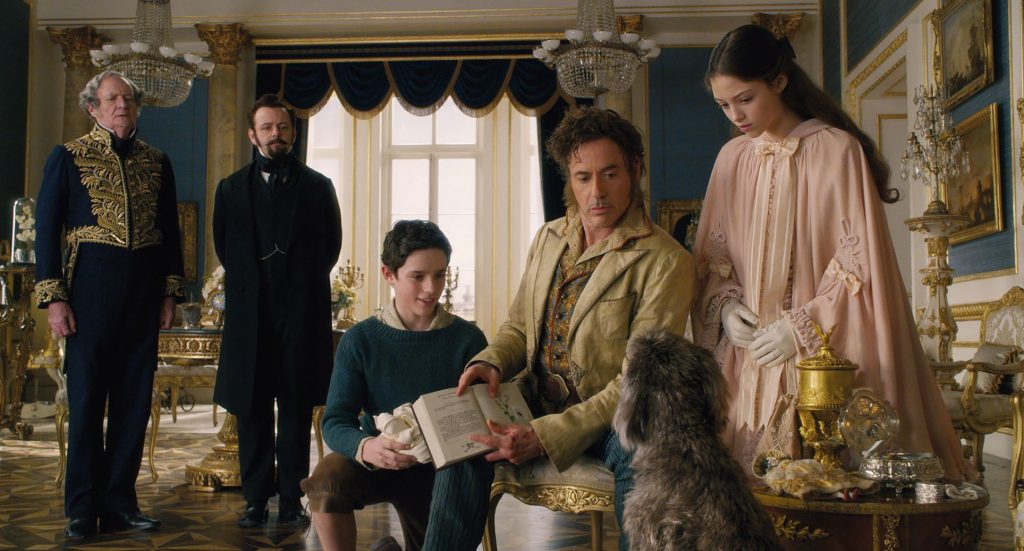 Nick Beech, Creative England's Production Liaison Manager for the North West worked closely with South Lakeland District Council to establish conditions for a successful shoot. From the beginning, Nick helped bring together key local stakeholders and Dolittle's location managers to outline the project. Reflecting on the experience, Nick said:
The film-friendly welcome from our local authority partners helps ensure that major productions have a smooth experience and keep coming back – it's a pleasure for us to be a part of making it happen. Returning productions like these not only bring economic benefits, but demonstrate to the whole world that Cumbria is open for business, and looks amazing on screen!
Of course, the North West wasn't the only region the doctor visited. Accompanied by his usual beloved cache of animals, we first meet Dolittle at his home – for which the stunning Cothay Manor in Somerset was chosen. We spoke with its owner, Mrs Robb, who told us of her experience of having the doctor call…
We all enjoyed enormously the filming of Doctor Dolittle here at Cothay Manor. Everyone enjoyed the insight into the world of filming and we would be delighted to repeat the experience.
Stopping by in North Yorkshire, Oxfordshire, Hertfordshire and Berkshire, Dolittle has joined England's extensive filmography, and enjoyed all the perks our first-class infrastructure offers. But of course, its not just the locations that come into play…
Crew and Facilities
With such a lively production, it's no wonder it was all hands-on-deck for our Production Services team – from sourcing crew to organizing road closures and sorting traffic management issues, Dolittle proved to be an eventful experience.
Creative England are a one stop shop for any production shooting in the regions outside of London. Providing an expert liaison service for crew and locations, we work closely with the productions to find out exactly who and what they need. And with so many stunning locations used in the film, it stands to reason production needed the best locations team on board.
Our National Crew and Facilities Officer, Samantha Rifkin, was at the ready to assist with all things crewing.
Dolittle was a lot of fun to work on. Locations crew were always in demand – for their Kirkby Lonsdale shoot production were looking for up to 55 marshals for some days! I had a great chat with Duncan [Broadfoot, Location Manager] and was able to send over a list of crew who were local and available.
Understandably some productions don't like to advertise for roles, and that's where our more bespoke crewing service comes in handy. We can discreetly send over names of those we think may fit the bill. All in all, we can link around 20 people from our database who worked on the production.
Creative England's national crew and facilities database lists thousands of crew and facility companies working in the film and TV industries. Its core objective is to connect freelance crew to both domestic and international productions shooting in England. With the likes of big-scale productions like Dolittle taking full advantage of the crewing service, it certainly bodes well for future projects – not to mention for the crew waiting for that next credit…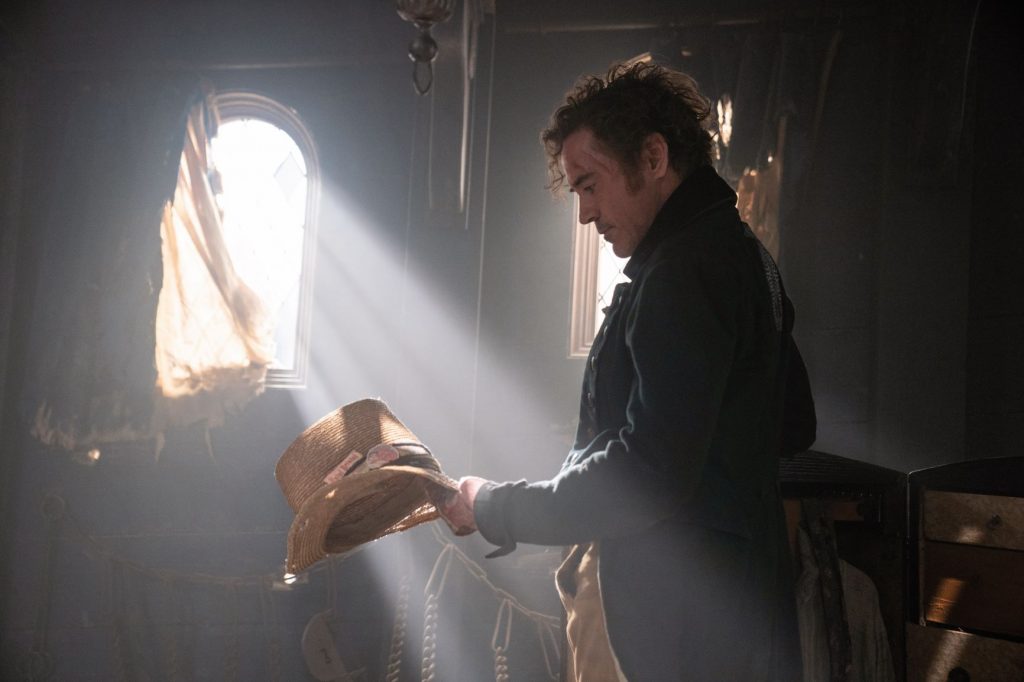 Director Stephen Gaghan with his two leads
Whether it be finding that perfect location, or securing HODs or last-minute dailies, our Production Services team have all bases covered. And with our English regions attracting more productions year by year, we can't wait to see what the rest of 2020 holds.
Dolittle is in UK cinemas from 7th February.
To learn more about Filming in England and access our Locations, Crew & Facilities Database, please visit www.creativeengland.co.uk/filming-in-england