January 31, 2020
As we approach the film award season and a night of celebrations for the very best in screen talent, Creative England shines a spotlight on Director, Sam Mendes's BAFTA & 10 time Oscar-nominated feature, 1917. The film has won several accolades already including two Golden Globes for Best Motion Picture, Director, and Best Motion Picture, Drama, along with the Producers Guild Award and Directors Guild Award.
The film is set in northern France, at the height of the First World War, and follows two young British soldiers, Schofield (Captain Fantastic's George MacKay) and Blake (Game of Thrones' Dean-Charles Chapman) who are given a seemingly impossible mission. Stylised to feel like one seamless take, in a race against time, they must cross enemy territory and deliver a message that will stop a deadly attack on hundreds of soldiers.
Where did 1917 film?
The challenge for the production was locating the perfect backdrop and environment to recreate the WWI trenches. Salisbury Plain Training Area (SPTA) in the South West played host to the film's pivotal sequences. Adam Young, Landmarc Support Services reveals how this fantastic location was transformed and the positive impact it has brought to the area:
"Filmed over numerous locations on SPTA between April and June 2019, the crew built bunker stages, tunnel systems and dug over 200 metres of trenches to recreate the scenes and environment of northern France.
The film also provided a much-needed boost to Salisbury in a time when the city was in the press for the wrong reasons. The cast and crew contributed to 22,000 bed nights in the local area and numerous local contractors were used to carry out surveys, maintenance and construction jobs. The production also advertised locally for up to 500 extras to appear in the film.
We are very lucky within the region, that we are able to offer very private locations, we can control the airspace and due to the nature of what happens on SPTA we can provide a worthwhile location for any type of production."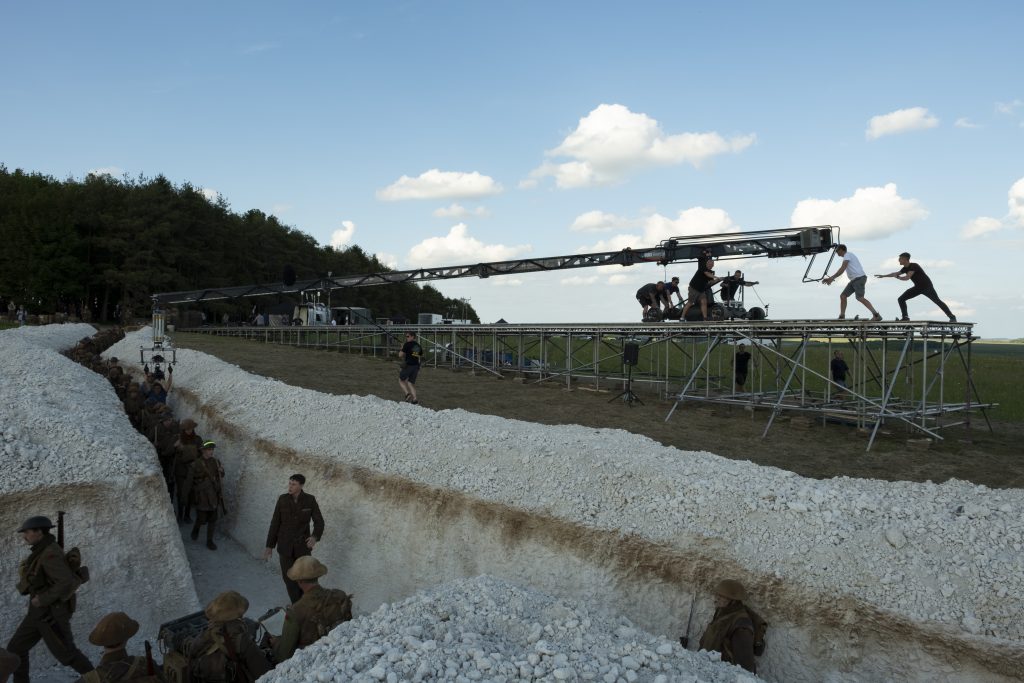 The 1917 production team also worked closely with Landmarc and other land owners to ensure that filming had no lasting impact on the landscape, ecosystems or local wildlife.
But it's not just the South West that was lucky enough to accommodate the production. Gayle Woodruffe at Northern Film + Media (NFM), North East England's creative industries development agency, talks about the opportunities a high calibre feature can bring to the area:
"Amazing to have a feature film of the calibre of 1917 film in our region in June last year after approaching us over 18 months previously looking for locations. NFM and Tees Valley Screen worked with them looking at a number of potential sites for filming.
Testament to those involved from the region who worked alongside the team, the feature, which was shrouded in secrecy, shot in the north east for 5 days, but in total the team took 35 days for prep, shoot and strike with approximately 250 crew working through the shoot. They shot at Grassholme Reservoir and Low Force in County Durham and Tees Barrage in Stockton on Tees. At the Tees Barrage they used the white water rafting course for filming a river scene and built a road next to it to achieve the required tracking shot.
Production of this type not only showcases the region and locations to a wide audience but creates and sustains employment, raises profile and contributes to the region's economy."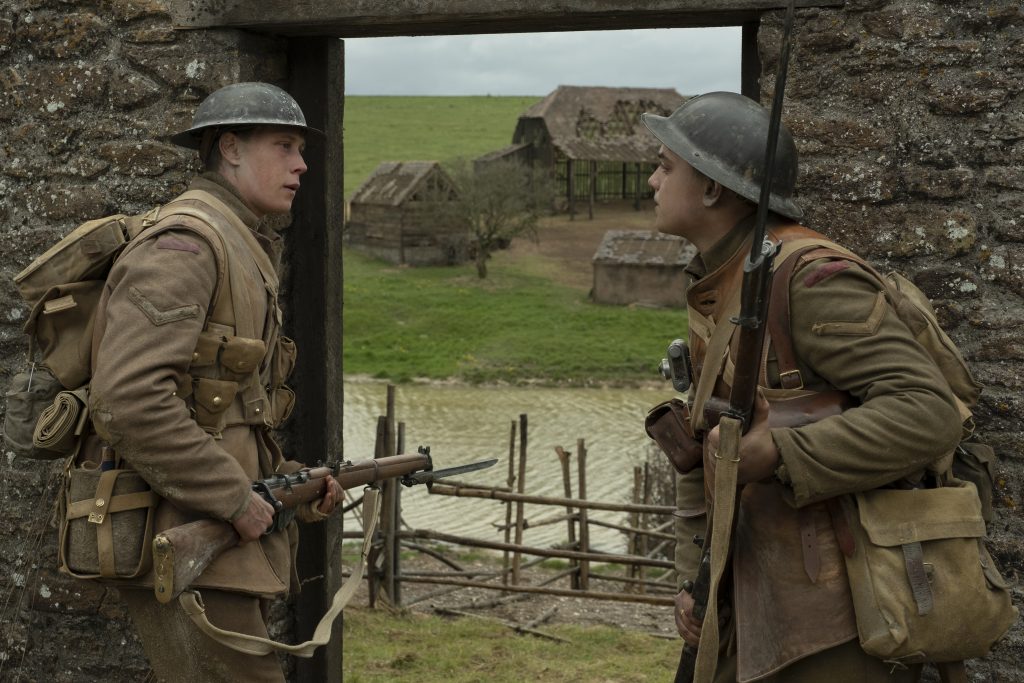 How does Creative England support production?
Creative England works closely with Local Authorities to maximise the economic benefits that feature film and high-end TV bring to the regions and aim to create a greater geographic spread of inward investment across the whole country. Charlotte Wood – our Production Liaison Officer for the South West – promotes filming activity and encourages productions to film in the area.
"Creative England is the first port of call for productions looking to film in England, outside of London. Our Production Services team offer free comprehensive support, alongside our Film Office partners and Regions and National networks, to facilitate film and high-end TV productions.
Salisbury Plain is a key location in the South West for productions looking for flexible outdoor space across a range of landscapes. 1917, is a fantastic example of the positive economic impact filming can bring to the regions."
1917 has been praised by critics, and deservingly so, for its powerful and immersive depiction of trench warfare. The feature has been nominated in 9 BAFTA categories from Best British Film, Best Cinemaphotography to Best Production Design.
The British Academy Film Award (BAFTA) winners will be revealed on Sunday, 2nd February, followed shortly by the Academy Awards on Monday, 10th February.
It's one to watch and we look forward to following the success of such a visionary masterpiece.
Landmarc Community Hub: Golden Globe 'Best Motion Picture', 1917, filmed on Salisbury Plain