March 19, 2020
As the dust settles on another awards season for Film and TV across the globe and audiences come down from the continual screen-highs they've been exposed to in recent months, new productions are beginning to be released and are surely hoping to make the grade next time round. One such is British-Canadian Comedian Mae Martin's Feel Good, a personally inspired comedy drama that explores the highs and lows of relationships and sobriety. It makes perfect sense that Martin would try her hand at a TV Series, having won and been nominated for accolades in live performance, radio, and as a writer for Canadian comedy Baroness Von Sketch Show – in addition to becoming an author and completing her first UK Tour in 2017.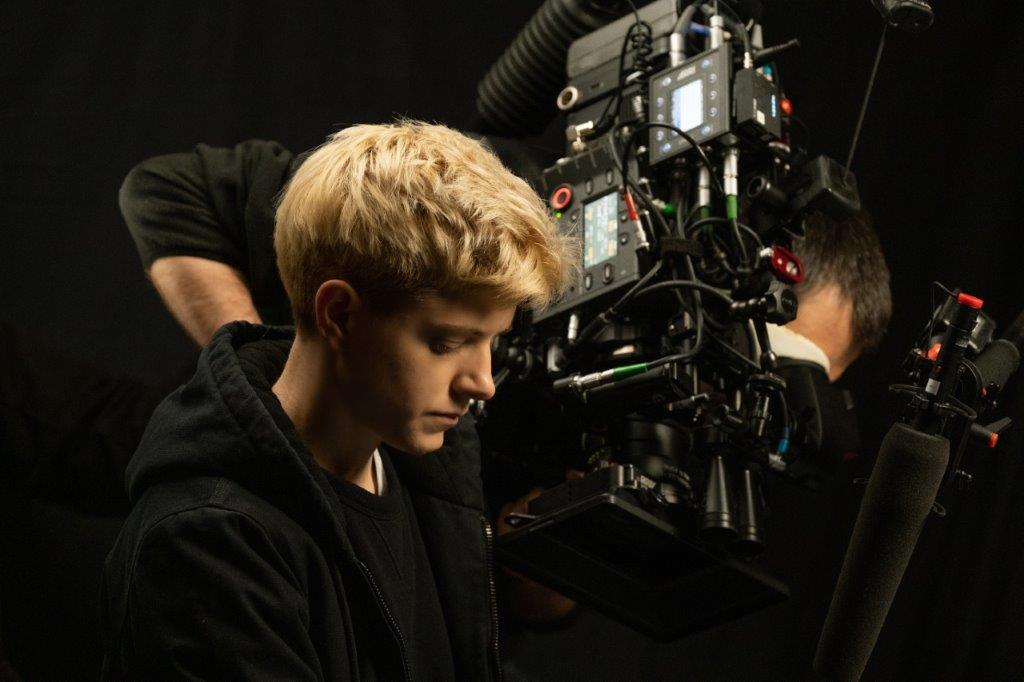 Where did Feel Good film?
All six episodes of Feel Good – which are available on Channel Four in the UK on the 18th of March, and on Netflix in the rest of the world the following day – shot across the North West of England, a region which continues to add to its already sterling back catalogue of production.
Anyone local to Greater Manchester could spot locations in Altrincham, Bolton, and Bury where train stations, schools and sports clubs were used amongst other locations.
The University of Salford also featured in the production, and their Events Consultant Esther O'Brien spoke glowingly of both this production and others that they regularly facilitate:
The University of Salford are fortunate to have been part of lots of Production Filming over many years – including Channel Four's Feel Good in 2019.
The University has a range of buildings from 1970's to the present day and offers a variety of interest, with specialist labs, engineering chambers, hospital wards and libraries.
Creative England has often been a big part in co-ordinating everything in an efficient, friendly and detailed way.
The Location Managers all talk to each other and always like coming back to us, as our staff are helpful and friendly and take an interest in the Productions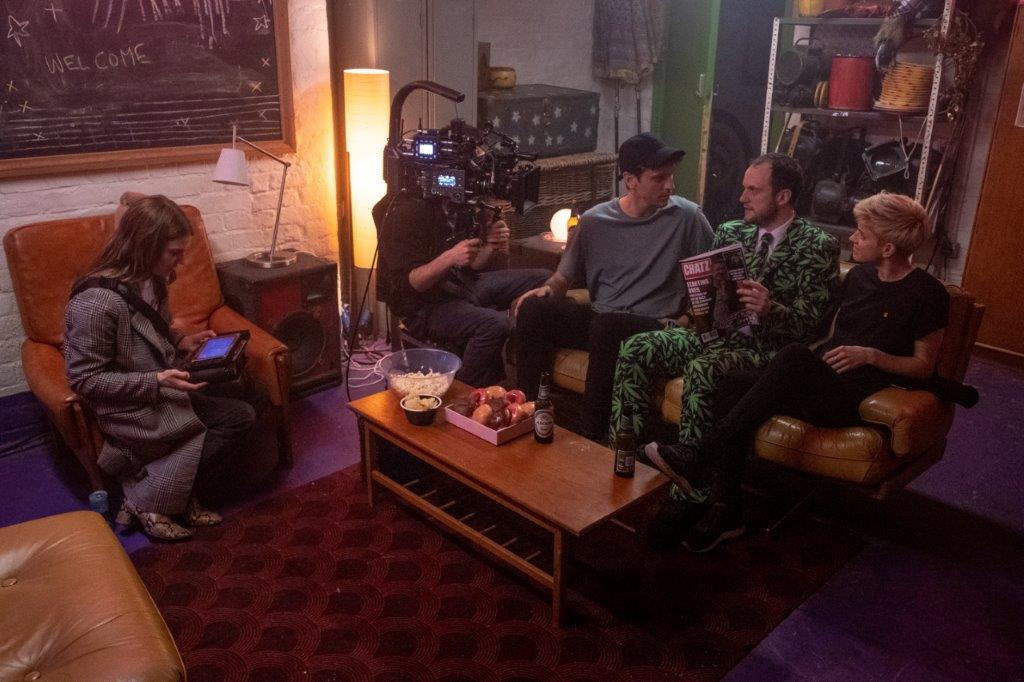 In Manchester, the nucleus of all these conurbations, the City Council's Film Office Screen Manchester provided facilitation and location assistance for Feel Good:
Screen Manchester worked closely with the 'Feel Good' Locations Department throughout the shoot to ensure they had the necessary filming permits in place to film across their key Manchester locations.
As well as filming in the city centre, particularly around the Northern Quarter, the production also shot in a selection of suburbs (including Didsbury, Chorlton and Whalley Range), making great use of the variety of locations we're blessed to have across Manchester.
Kelly McGolpin of Objective Media – who produced the show – also highlighted Manchester's flexibility as a location:
There is a North American influence in the writing and production of the show; with Mae being Canadian, our Director Ally Pankiw also Canadian, Netflix US are our co-pro broadcasters, and a couple of our talented performers are also from the US, so it felt right to embrace that sense of spaciousness that Manchester has to offer – some of our locations even look slightly American in style. And some parts of the Northern Quarter could almost be taken for New York. 
It's an international show, and we hope many people around the world will be able to relate to our character's and their lives – Manchester as a filming location worked perfectly for that. It's such a great open, artsy, metropolitan British city! And the show is a celebration of that.
Outside of Manchester, Blackpool in Lancashire was used, with the production shooting on the North Pier and in an arcade. Creative England works closely with VisitBlackpool's Film Office on a regular basis, and Nicola Atanassova spoke of the production's experience brightly:
It was great for VisitBlackpool's Film Office to work with the team at Feel Good for their seaside location filming last year.  We've had more and more enquiries for filming over the past 12 months in the resort for both outdoor and indoor locations and working with the various location managers, we can help source the ideal venues for them.
"As Blackpool is a unitary authority, the VisitBlackpool Film Office can also help facilitate traffic management, parking, and help organise filming compounds for larger productions.  It's a great opportunity to showcase the resort and we look forward to bringing more productions to the town.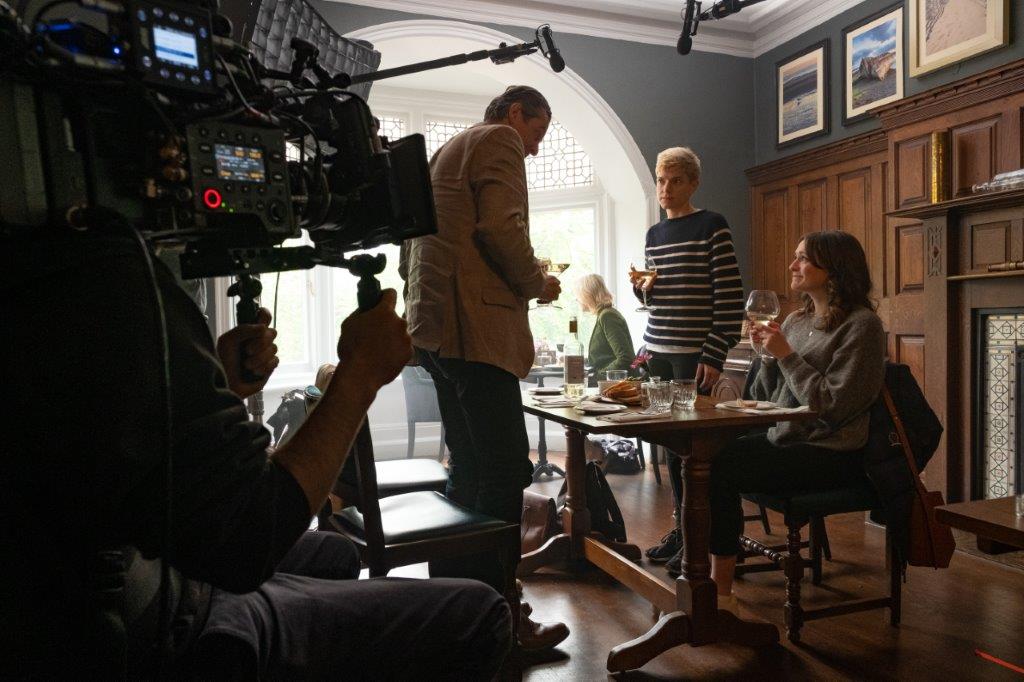 But what did the Location Manager think? Danny Newton filled in the gaps for us:
As a proud Mancunian it always gives me great pleasure when presenting directors with the delights that both Manchester and its surrounding areas have to offer. 
 Manchester and the North West are so versatile. Productions can take advantage of Manchester's vibrant city centre and quirky Northern Quarter, then within an hour's travel, be by the coast or out in the Cheshire countryside.
 All elements that were embraced during the filming of Feel Good.
How did Creative England Support?
Creative England's Production Services Team were contacted by the Production Team to facilitate the production on numerous occasions – including helping find a range of locations and determine viability of their use, helping arrange tech parking with our Local Authority Partners and introducing the production to these key contacts, and ensuring that both of these ends were continually satisfied with proceedings and arrangements.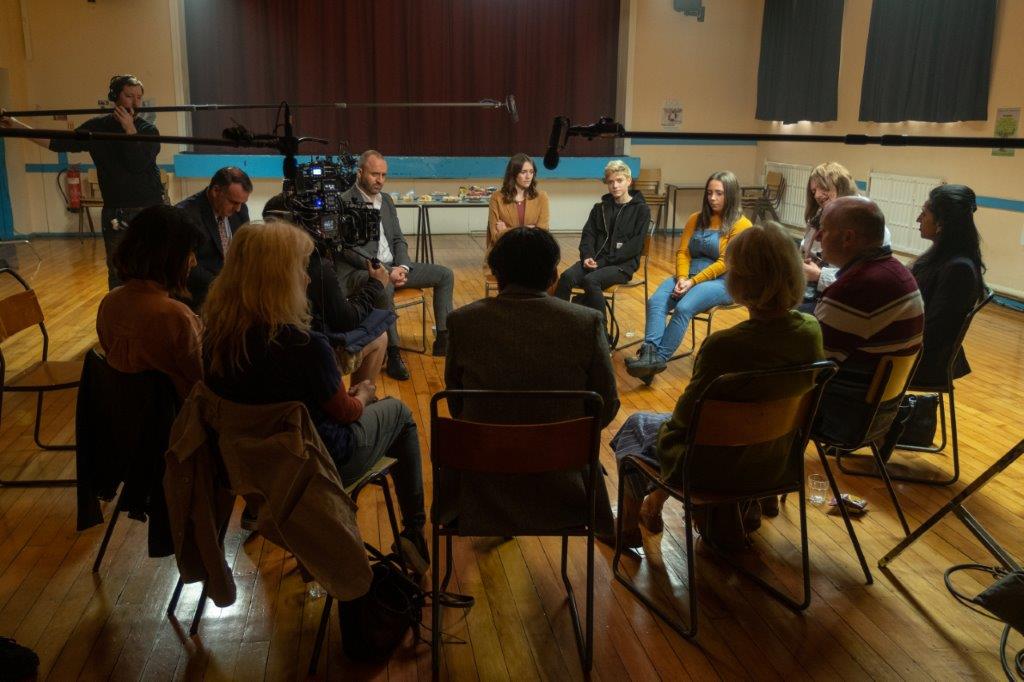 In addition to this, our Crew and Facilities Coordinator Sam Rifkin visited the set to learn more about its crew and observe the work in progress:
It's always a treat when we can visit the productions. Of course, I get to know a lot of our crew over email, but it's really a great experience to meet them face to face and in action. We popped down to the Night and Day café in Manchester and I was able to chat to Helen Blyth (Line Producer) about all their crewing requirements and how the shoot has been so far. Production was using local crew and it was great to see such a happy set. 
Danny Newton then showed us around the unit base and introduced me to their locations dept. Marshals and Assistants are a grade that's always in high demand so it's amazing to see so many working on a big production and gaining that experience. It's going to bode well for whenever the next production rolls into town, and of course, we can let the next project know who has been working on what.
Catch all episodes of Mae Martin's Feel Good on Channel Four on Wednesday 18th March, and its trailer here.