December 15, 2021
Our industry has a duty to reflect life as it is in the real world; to inspire, encourage and support real and sustainable change inclusive of all marginalised groups. Over the last 2 years, the Black Lives Matter movement has given a greater focus and urgency to diversity in the British film & TV industry. But with 1 in 5 UK residents living with a disability and only a staggering 5.8% crew working behind the scenes (CDN Diamond Report, 2020), its clear more needs to be done to champion disabled talent.
Last month we held our final crew night of the year in which we focused exclusively on disability in film & TV, and heard from some incredible speakers who celebrated just what is being done to encourage us to think differently about disability.
Lizzie Banks, Producer of Oska Bright Film Festival, discusses the importance of having an established platform totally committed to advocating disabled creative talent:
"With less than 5% of disabled people working in the UK film industry, Oska Bright Film Festival is driven to make change happen. Working internationally with industry partners and funded by the BFI, our team produces the BAFTA qualifying Oska Bright Film Festival, promotes accessible screenings, runs training for venues and develops skills for aspiring filmmakers. Oska Bright Film Festival puts people with learning disabilities or autism where they should be, on the big screen.
We're driven to make change happen and it's more important than ever for us to support the industry and ensure that learning disabled people are part of the picture."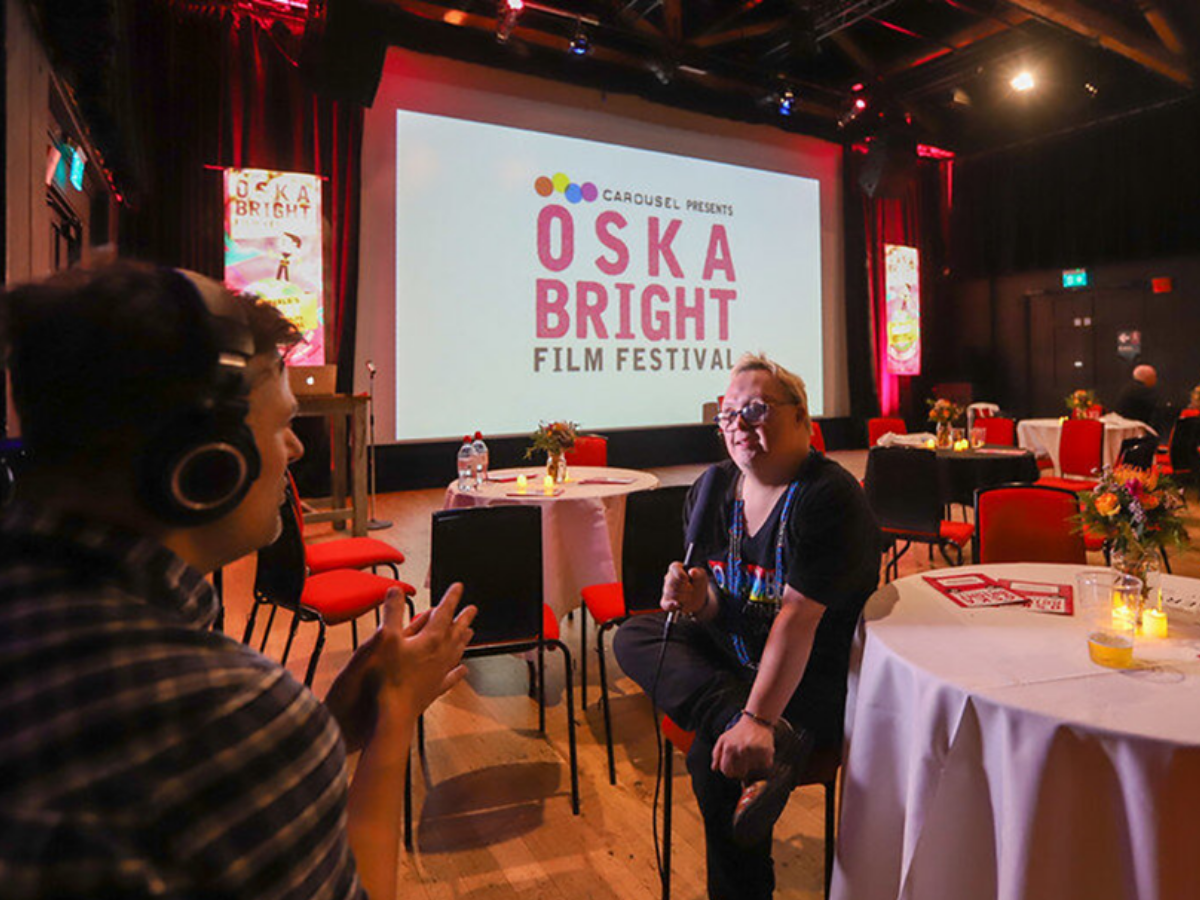 Complimenting Lizzie's viewpoint is Will Sadler, Co-founder of Beacon Films – a Newcastle based production company made up of disabled, autistic and neurodivergent filmmakers.
"As a filmmaker, I absolutely love working with people with learning disabilities because they have such a unique way of looking at the world. People who don't work with neurodivergent crew are really missing out on some wonderfully creative ideas."

And if the company's recent stats are anything to go by, then Beacon have had a very successful, if busy, few years. During 2019-2020, the company supported no less than 43 filmmakers and produced 12 films. Though perhaps crucially, 72% of their project members said this project was helping their wellbeing. Beacon is a company that exists not only to help fuel creative, disabled talent – but to encourage positive mental outlooks and community participation.
But does this positivity reach on-screen talent? Julian Peedle-Calloo, an Actor, Writer & Presenter who has been deaf since birth, had this to say:
"It's about making sure we have authentic deaf representation in dramas and programmes. Its about opening people's minds, opening filmmakers' minds, and working more with sign-language users as a way to be more integrated into society. This year has been a fantastic year for the deaf community – Rose Ayling-Ellis on Strictly Come Dancing has given us a huge profile. Deaf people themselves are being brought back into the spotlight."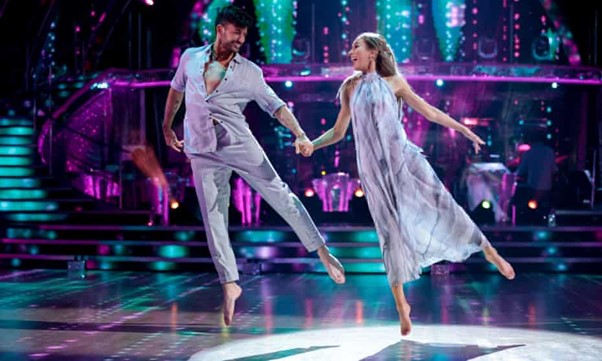 Although, Julian did go on to suggest that the entertainment industry, whilst it has the power to change the narrative of inclusivity through more accurate depictions of disabilities, it could be doing a lot more:
"It's very difficult because they [production companies] don't feel like we're relevant. And it's such a shame that we're stigmatised and that we can only talk about deaf stuff because we're deaf. So that's a little disappointing. All of us are different […] We don't need to be categorised in a certain way. We can take part in everything!"
The latest industry stats suggest that the disabled community is being left out of crucial conversations regarding diversity in entertainment. And that whether visible or non-visible, there is an urgency to highlight disabled characters and storylines in an authentic way. But that it isn't enough to merely be included, our industry needs to represent disabled individuals as full members of society – to tell their experiences in complex and diverse ways; to accurately portray the disabled experience.
So whilst its clear a lot more needs to be done, there is nevertheless a lot to celebrate in equal measure. Through teamwork and continued support, disabled talent can and should thrive both on and off-screen. The compiled data illuminates opportunity gaps and raises vital questions the industry needs to act upon. Momentum has been generated; the challenge now is to maintain it.
You can watch the recording of our November 2021 Virtual crew night here.
For further information regarding our crew nights and crew database check out our Filming in England website